You are here: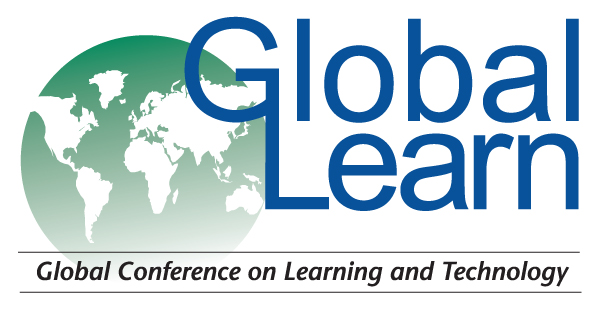 Governance and Sustainability: Do we need new knowledge?
PROCEEDINGS
Global Learn, in Penang, Malaysia ISBN 978-1-880094-79-2 Publisher: Association for the Advancement of Computing in Education (AACE)
Abstract
Struggles and upheavals around the world highlight that there is a lack of sufficient knowledge to support workers for sustainable development. Research shows that new knowledge must be developed continuously for the purposes of survival and success (DeNisi, Hitt & Jackson, 2003). This paper discusses governance from an organisational and personal perspective to achieve sustainability. It is believed that businesses need to achieve higher levels of consciousness and address internal organisational factors affecting governance in order to achieve the full spectrum of corporate sustainability. Since the Self in all respects is instrumental in playing a central role towards sustainable development, developing self-knowledge is not only vital for personal sustainability but it is also important for social cohesion and connectedness. Given that organisations predominantly operate in the online environment, e-learning is explored as a sustainability tool to develop the global consciousness required to meet the needs of increased globalisation.
Citation
Natanasabapathy, P. (2010). Governance and Sustainability: Do we need new knowledge?. In Z. Abas, I. Jung & J. Luca (Eds.), Proceedings of Global Learn Asia Pacific 2010--Global Conference on Learning and Technology (pp. 3724-3732). Penang, Malaysia: Association for the Advancement of Computing in Education (AACE). Retrieved July 23, 2019 from https://www.learntechlib.org/primary/p/34462/.
References
View References & Citations Map
Atal, M.(2007, October 4). Designing sustainable http://www.businessweek.com
Barzilai, S. & Zohar, A. (2009). The role of epistemic thinking in online learning. In the Proceedings of the Chais Conference on instructional technologies research 2009: Learning in the technological era Y. Eshet-Alkalai, A. Caspi, S. Eden, N. Geri, Y. Yair (Eds.). Raanana: The Open University of Israel.
Boyatzis, R.E. & Akrivou, K. (2006). The ideal self as the driver of intentional change. Journal of Management Development, 25(7), pp. 624-642. Retrieved April 1, 2009 from http://www.emeraldsight.com/0267-1711.htm
Dalkir, K. (2005). Knowledge management in theory and practice. USA: Butterworth-Heinemann.
DeNisi, A.S., Hitt, M.A. & Jackson, S.E. (2003). The knowledge-based approach to sustainable competitive advantage. In S.E. Jackson, M.A. Hitt, & A.S. DeNisi, Managing knowledge for sustained competitive advantage: Designing strategies for effective human resource management, (pp. 3-33). San Francisco: John Wiley& Sons, Inc.
Edersheim, E.H. (2007). The definitive Drucker. New York: The McGraw-Hill Companies.
Faure, E., Herrera, F., Kaddoura, A., Lopes, H., Petrovsky, A.V., Rahnema, M. & Ward, F.C. (1972). Learning to be. Paris, France: UNESCO. Global recession ending: OECD. (2009, September 4). Business Day. Retrieved September 4, 2009, from http://www.stuff.co.nz
Gloet, M. & Martin, B. (2005). Knowledge management and HRM as a means to develop leadership and management capabilities to support sustainability. Retrieved January 1, 2009 from http://kmap2005.vuw.ac.nz/papers/knowledge%20Mgmt%20&20HRM.pdf
Gustavsson, B. (2007). 'Strategy-A Game of the Past', in Conference Proceedings of Leadership Development Conference on, 'Creating Excellence Through Strategy, Governance and Leadership' organized by Indian Business Academy and SMT Centre for Advanced Learning, March 13-14 and March 16-17 at IBA Bangalore and IBA Greater Noida, pp. 12-18.
Haron, H. & Alias, R.A. (2005). Conceptualization of tacit knowledge dimension. In the Proceedings of the Postgraduate Annual Research Seminar, pp. 12 – 17.
Hofer, B.K. (2004). Epistemological understanding as a metacognitive process: Thinking aloud during online searching. Educational Psychologist, 39(1), pp. 43-55.
Kaplan, R.S. & Norton. D.P. (1996). The balanced scorecard: Translating strategy into action. USA: Harvard Business School Press.
Kuhn, D. (2001). How do people know? Psychological Science, 12(1), pp. 1-8.
Muller, J.Z. (2009). Our epistemological depression. The American. Retrieved November 12, 2009, from http://www.colorado.edu/AmStudies/lewis/issues/episdepression.pdf
Nurse, K. (2006). Culture as the fourth pillar of sustainable development. Retrieved June 26, 2009 from http://www.fao.org/sard/common/ecg/2700/en/CultureAs4thpillarSD.pdf
Ooghe, H. & De Prijcker, S. (2008). Failure processes and causes of company bankrupty: A typology. Management Decision, 46(2), pp. 223-242. Retrieved October 4, 2009, from http://www.emeraldinsight.com/
Polanyi, M. (1967). The tacit dimension. London: Routledge and Kegan Paul.
Pollard, D. & Stephen, D.W. (2008). Sustainability, risk and opportunity: A holistic approach. Canada: Chartered Accountants of Canada.
Rees, W.E. (2002). Globalization and sustainability: Conflict or convergence?, Bulletin of Science, Technology and Society, 22(4), pp. 249-268.
Rogoza, C. (2005). Epistemic metacognition– a necessary competency for the online learning. Retrieved August 29, 2009, from http://www.learndev.org/dl/ibstpi-AECT2005-Rogoza.pdf
Rudman, R. (2002). Human resources management in New Zealand (4th ed.). New Zealand: Longman Paul Ltd. Sharma, S. (N.D.). Towards holistic performance scorecard: A new strategic imperative. Retrieved September 20, 2009, from http://www.iitk.ac.in/infocell/announce/convention/papers/Plenary-05-Subhash%20Sharma.pdf
Sharma, S. (2002). Character Competence of the Corporation, Journal of Human Values, 8(2), pp. 107-118.
Statistics New Zealand. (2005). General social survey Preliminary Views. Retrieved September 1, 2009, from http://www.stats.govt.nz
Statistics New Zealand. (2008). Measuring New Zealand progress using sustainable development approach. Retrieved August 24, 2009, from http://www.stats.govt.nz
Swami Jitatmananda. (2003). Value education (2nd ed.). Rajkot, India: Shri Ramakrishna Ashrama.
Swart, J. & Pye, A. (2002). Conceptualising organizational knowledge as collective tacit knowledge: a model of redescription. Third European Conference on Organizational Knowledge, Learning and Capabilities, Athens, Greece.
The New Zealand Oxford Paperback Dictionary. (2002). Australia: Oxford University Press.
Wheeler, K., Bryne, J. & Deri, A. (2003). E-learning and education for sustainability (EFS). International Review for Environmental Strategies, 4(1), pp. 95-105.
These references have been extracted automatically and may have some errors. Signed in users can suggest corrections to these mistakes.
Suggest Corrections to References