You are here: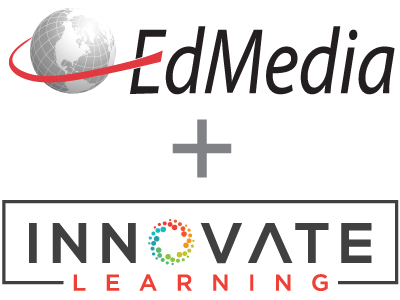 A Scaffolding for Vocabulary Teaching and Learning
PROCEEDINGS
Janette Yuvienco, National Taiwan University, Taiwan
EdMedia + Innovate Learning, in Vienna, Austria ISBN 978-1-880094-65-5 Publisher: Association for the Advancement of Computing in Education (AACE), Waynesville, NC
Abstract
This paper discusses a scaffolding material for teaching and learning vocabulary. Herein called Protomnema, this scaffolding material functions as a " learning structure" that allows students to collect, process and manage new words not in a rote nor in a fragmented manner, but systematically and creatively, drawing on the awareness of tools and processes necessary to tie together vocabulary learning techniques and to use such knowledge as a source of language use and development. Delineated in a box with nine grids, Protomnema blends into a structural unit nine vocabulary learning tools and processes: Translation, Intonation, Contextualization, Transference, Association, Conceptualization, Thesaurus, Objectification, and Comparison, mnemonically termed as TIC-TAC-TOC. Drawing on the literature on Vocabulary learning, the paper discusses the principles underlying the constituents of Protomnema and delineates its relevance to learners' order of thinking based on Blooms' (1964) taxonomy of educational goals.
Citation
Yuvienco, J. (2008). A Scaffolding for Vocabulary Teaching and Learning. In J. Luca & E. Weippl (Eds.), Proceedings of ED-MEDIA 2008--World Conference on Educational Multimedia, Hypermedia & Telecommunications (pp. 4522-4527). Vienna, Austria: Association for the Advancement of Computing in Education (AACE). Retrieved August 8, 2020 from https://www.learntechlib.org/primary/p/29015/.
Keywords
References
View References & Citations Map
Anderson, J.R. (1995). Cognitive Psychology and its Implications (4th ed.). NewYork: Freeman.
Baddeley, A.D. (1997). Human memory: Theory and Practice (Revised edition). Hove, UK: Psychology Press.
Beaton, A.A., Gruneberg, M.M., Hyde, C., Shufflebottom, A. & Sykes, R.N. (2005). Facilitation of receptive and productive foreign vocabulary learning using the keyword method: The role of image quality. Memory, 13(5), 458-471.
Bloom, B. (1964). Taxonomy of Educational Objectives: Handbook 1: Cognitive Domain. New York, NY: McKay Publishers.
Byrnes, B. (2001). Cognitive Development and Learning in Instructional Contexts. (2nd ed.) Needham Heights, M.A: Allyn and Bacon.
Craik, F. & Tulving, E. (1975) Depth of processing and the retention of words in episodic memory. Journal of Experimental Psychology, 10(4), 268-84.
Diaz-Rico, L.T., & Weed, K.Z. (2002). The crosscultural, language, and academic development handbook: A complete K-12 reference guide (2nd ed.). Boston: Ally & Bacon.
Ellis, R. (1994). The study of second language acquisition. Oxford: Oxford University Press.
Haastrup, K. (1991). Lexical Inferencing Procedures or Talking about Words: Receptive Procedures in Foreign Language Learning with Special Reference to English. Tubingen, Germany: Gunter Narr.
Hagboldt, P. (1926). Making the reading lesson effective. The Modern Language Journal, 6(3), 129-132.
Helgesen, M. (2003). Adapting and supplementing textbooks to include language planning. Selected Papers from the 12th International Symposium on English Teaching. Taipei: Crane Publishing Company Limited.
Herber, H., & Herber, J. (1993). Teaching in Content Areas With Reading, Writing, and Reasoning. Needham Heights, M.A.:Allyn & Bacon.
Hulstijn, J.H. (2001). Intentional and incidental second language vocabulary learning: a reappraisal of elaboration, rehearsal and automaticity. In P. Robinson (ed.), Cognition And Second Language Instruction, (pp. 258-286). Cambridge, England:
Laufer, B., & Hulstijn, J. (2001). Incidental vocabulary acquisition in a second language: The construct of task-induced involvement. Applied Linguistics, 22(1), 1-26.
Nassaji, H. (2003). L2 Vocabulary Learning from Context: Strategies, knowledge sources, and their relationship with success in L2 lexical inferencing. TESOL Quarterly, 37(4), 645-670.
Ovando, C., Collier, V., & Combs, M. (2003). Bilingual and ESL classrooms: Teaching Multicultural Contexts (3rd ed.). Boston: McGraw-Hill.
Rumelhart, D.E. (1979). Some problems with the notion of literal meaning. In A. Ortony (ed.) Metaphor and Thought, (pp. 79-90). Cambridge: Cambridge University Press.
Schmitt, N. & Schmitt, D. (1995). Vocabulary notebooks: Theoretical underpinnings and practical suggestions. ELT Journal (49)2, 133-143.
Schmitt, N. (1998). Quantifying word association responses: what is native-like? System, 26, 389-401.
Stevick, E.W. (1996). Memory, Meaning and Method. USA: Heinle and Heinle Publishers.
Vygotsky, L. (1978). Mind in Society. Cambridge, Mass: Harvard University Press.
Widdowson, H.G. (1978). Teaching languages as communication. Oxford: Oxford University Press.
Zaleznik, A. & Moment, D. (1964). The dynamics of interpersonal behaviour. New York: Wiley.
These references have been extracted automatically and may have some errors. Signed in users can suggest corrections to these mistakes.
Suggest Corrections to References