You are here: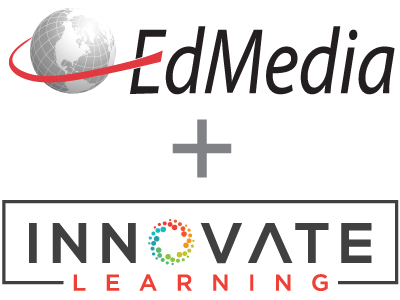 The Design and Development of Second Generation Learning Objects
PROCEEDINGS
Tom Boyle, Learning Technology Research Institute (LTRI), United Kingdom
EdMedia + Innovate Learning, in Orlando, FL USA ISBN 978-1-880094-60-0 Publisher: Association for the Advancement of Computing in Education (AACE), Waynesville, NC
Abstract
The concept of learning objects has had considerable international impact. There is ambiguity in the use of the term, but in general it refers to small, reusable units of learning. The primary thrust in first-generation development has been development of standards for packaging and describing these learning objects. These standards and specifications are now quite well-established. IMS Content Packaging, IEEE LOM (Learning Object Metadata) and SCORM have all matured as international standards and specifications. These specifications, however, do not deal with how to develop learning objects in the first place. Our work in the LTRI at London Metropolitan University has paralleled this work by placing a pedagogical emphasis on the design and development of learning objects. The work culminated in the achievement of a European Academic Software Award (EASA) in 2004 for the learning objects we developed for programming. Then in April 2005 the Centre for Excellence in Teaching and Learning (CETL) in Reusable Learning Objects was launched with £3.3 million (over $5.5 million) in external funding. London Metropolitan University is the lead site with the University of Cambridge, and the University of Nottingham as partners [1]. This talk will briefly review the developments that led to the EASA and CETL awards. These were based on the concept of learning objects as micro-contexts for learning designed to embody rich pedagogy and structured for reuse. The primary aim of this talk is to elucidate how we can proceed from this base to develop a set of more powerful second generation learning objects. This discussion begins with a critique of the learning objects produced so far. This critique points to the need for learning objects which are more powerful, flexible and adaptable by local tutors. The concept of Generative Learning Objects (GLOs) is introduced. In the GLO approach the basic unit of reuse is the pedagogical pattern which underpins the concrete learning object. The talk will outline the conceptual structure of generative learning objects, and describe a tool developed to facilitate the development of such GLOs. The talk will culminate by placing this work in the wider context of work on reusable learning objects and reusable learning designs.
[1] (CETL) in Reusable Learning Objects Web site http://www.rlo-cetl.ac.uk/
Citation
Boyle, T. (2006). The Design and Development of Second Generation Learning Objects. In E. Pearson & P. Bohman (Eds.), Proceedings of ED-MEDIA 2006--World Conference on Educational Multimedia, Hypermedia & Telecommunications (pp. 2-12). Orlando, FL USA: Association for the Advancement of Computing in Education (AACE). Retrieved June 3, 2020 from https://www.learntechlib.org/primary/p/22986/.
Keywords
References
View References & Citations Map
ADL (2006) http://www.adlnet.gov/Scorm/
Alexander C, Ishikawa S and Silverstein M. (1977) A pattern language: towns, buildings, construction. Oxford University Press.
Boyle T. (2000) Patterns for learning, and metadesign: key challenges for learning environment designers. EdMedia2000, Procs of the World Conference on Educational Multimedia and Hypermedia, Montreal, Canada, June 2000.
Boyle, T. (2003) Design principles for authoring dynamic, reusable learning objects. Australian Journal of Educational Technology, 19(1), 46-58. Available online at: http://www.ascilite.org.au/ajet/ajet19/boyle.html
Bradley C. And Boyle T. (2004) The design, development and use of multimedia learning objects. Journal of Educational Multimedia and Hypermedia, Special Edition on Learning Objects, 13, 4, 371-389.
Boyle T., Leeder D. And Chase H. (2004) To boldly GLO-towards the next generation of Learning Objects. Symposium presented at eLearn 2004: World Conference on eLearning inCorporate, Government, Healthcare and Higher Education, Washington USA, Nov.2004.
Britain S. (2004) A review of learning design: concept, specification and tools. A report for the JISC eLearning Pedagogy Programme, May 2004. Available at: www.jisc.ac.uk/uploaded_documents/ACF83C.doc Campbell L. (2003) Interoperability and reusable learning objects. PowerPoint slides from Workshop on "Breaking Boundaries: innovation in medical education", Manchester UK, February 2003. Available at: http://www.medev.ac.uk/docs/breaking_boundaries/campbell_workshop
Duval, E., Hodgins, W., Rehak, D. & Robson, R. (2004). Learning objects symposium special issue guest editorial. Journal of Educational Multimedia and Hypermedia. 13, 4, 331-342. AACE.
EASA (2004) http://www.bth.se/llab/easa.nsf/EASALO-list(2004)http://www.londonmet.ac.uk/ltri/learningobjects/list.htm
Fincher S. And Utting I. (2002) Pedagogical patterns: their place in the genre. ACM SIGCSE Bulletin, 34, 3, 199 – 202.
Gamma E., Helm R., Johnston R and Vlissides J. (1995) Design patterns: elements of reusable object-oriented software. Addison-Wesley. Gunn C. Woodgate S. And O'Grady W. (2005) Repurposing learning objects: a sustainable alternative? ALT-J, 13, 3, 189-200.
Halliday M.A.K. (1973) Explorations in the functions of language. Edward Arnold.
Halliday M.A.K. (1975) Learning how to mean. In Lenneberg E.H. (Ed.) Foundations of language development. UNESCO
IEEE (2002) Draft Standard for Learning Object Metadata. Http://ltsc.ieee.org/wg12/files/LOM_1484_12_1_v1_Final_Draft.pdf
IMS (2006) IMS Global Learning Consortium Website: http://www.imsglobal.org/
Intrallect (2006) http://www.intrallect.com/
JORUM (2006) http://www.jorum.ac.uk/
Kolb D (1985) Experiential Learning: Experience as the Source of Learning and Development. Prentice Hall.
Koppi, T., Bogle, L. & Lavitt, N. (2004). Institutional Use of Learning Objects: Lessons Learned and Future Directions. Journal of Educational Multimedia and Hypermedia, 13, 4, 449-463. AACE.
Levinson, S. (1983) Pragmatics. Cambridge University Press.
Pedagogical Patterns Website (2006) http://www.pedagogicalpatterns.org/
Polsani P.R. (2003) Use and Abuse of Reusable Learning Objects, Journal of Digital Information, 3, 4 Article No. 164, 2003-0219.
RELOAD (2005) Website– http://www.reload.ac.uk/
RLO-CETL (2005) Website at http://www.rlo-cetl.ac.uk
These references have been extracted automatically and may have some errors. Signed in users can suggest corrections to these mistakes.
Suggest Corrections to References