You are here:
The effects of physical education on student fitness, achievement, and behavior
ARTICLE
Economics of Education Review Volume 72, Number 1, ISSN 0272-7757 Publisher: Elsevier Ltd
Abstract
Despite the mounting evidence that physical education (PE) has health and education benefits for elementary-aged children, much less is known on the effectiveness of such programs for older children. To study the effects of PE on adolescents, we analyze the impact of Texas Fitness Now (TFN), a four-year $37 million grant program that mandated daily PE for middle-school students in low-income schools. Using a regression discontinuity approach to exploit the cutoff in school eligibility, we find that daily PE mandates do not lead to overall improvements in student fitness, including cardiovascular endurance, strength, and flexibility. Although we show that the program was ineffective at changing average student body composition, estimates indicate a reduction in the proportion of obese students. Using individual-level school records data, we find that PE does not lead to positive spillover effects in the classroom, including improvements in standardized test scores, or increases in attendance for 6th, 7th and 8th graders. Instead, we provide some evidence to suggest that PE reduces attendance rates and increases disciplinary incidents for middle-school students.
Citation
Packham, A. & Street, B. (2019). The effects of physical education on student fitness, achievement, and behavior. Economics of Education Review, 72(1), 1-18. Elsevier Ltd. Retrieved December 7, 2023 from https://www.learntechlib.org/p/209898/.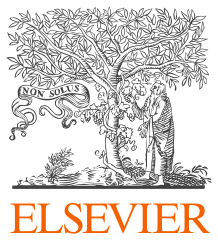 This record was imported from Economics of Education Review on June 3, 2019. Economics of Education Review is a publication of Elsevier.
Full text is availabe on
Science Direct: http://dx.doi.org/10.1016/j.econedurev.2019.04.003
Keywords
References
View References & Citations Map
American Academy of Pediatrics (2006). Active healthy living: Prevention of childhood obesity through increased physical activity. Pediatrics, 117, pp. 1834-1842.

Barrett, J.L., Gortmaker, S.L., Long, M.W., Ward, Z.J., Resch, S.C., & Moodie, M.L. (2015). Cost effectiveness of an elementary school active physical education policy. American Journal of Preventative Medicine, 49(1), pp. 148-159.

Butt, J., Weignberg, R., Breckon, J., & Claytor, R. (2011). Adolescent physical activity participation and motivational determinants across gender, age, and race. Journal of Physical Activity and Health, 8, pp. 1074-1083.

Calonico, S., Cattaneo, M.D., Farrell, M.H., & Titiunik, R. (2016). rdrobust: Software for regression discontinuity designs.

Carlson, S.A., Fulton, J.E., Lee, S.M., Maynard, L.M., Brown, D.R., & III, H.W.K. (2008). Physical education and academic achievement in elementary school: Data from the early childhood longitudinal study. American Journal of Public Health, 98(4), pp. 721-727.

Cawley, J., Frisvold, D., & Meyerhoefer, C. (2013). The impact of physical education on obesity among elementary school children. Journal of Health Economics, 32(4), pp. 743-755.

Cawley, J., Meyerhoefer, C., & Newhouse, D. (2007). The impact of state physical education requirements on youth physical activity and overweight. Health Economics, 16(12), pp. 1287-1301.

Centers for Disease Control and Prevention (2010). The association between school-based physical activity, including physical education, and academic performance.

Centers for Disease Control and Prevention (2016). Childhood obesity facts.

Cutler, D., Glaser, E., & Shapiro, J. (2003). Why have americans become more obese?. Journal of Economic Perspectives, 17(3), pp. 93-117.

Datar, A., & Sturm, R. (2004). Physical education in elementary school and body mass index: Evidence from the early childhood longitudinal study. American Journal of Public Health, 94(9), pp. 1501-1506.

Dills, A.K., Morgan, H.N., & Rotthoff, K.W. (2011). Recess, physical education, and elementary school student outcomes. Economics of Education Review, 30, pp. 889-900.

Finkelstein, E., Fiebelkorn, I., & Wang, G. (2003). National medical spending attributable to overweight and obesity: How much, and who's paying. Health Affairs, W3, pp. 219-226.

Finkelstein, E., Trogdon, J., Cohen, J., & Dietz, W. (2009). Annual medical spending attributable to obesity: Payer-and service-specific estimates. Health Affairs, 28(5), pp. w822-w831.

Gibbs, C., Ludwig, J., & Miller, D. (2011). Does head start do any lasting good?.

Gion, C.M., McIntosh, K., & Horner, R. (2014). Patterns of minor office discipline referrals in schools using swis.

Guerra, P., Nobre, M.C., da Silverira, J.C., & de Aguiar Carrazedo Taddei, J. (2013). The effect of school-based physical activity interventions on body mass index: A meta-analysis of randomized trials. Clinics (Sao Paolo), 68(9), pp. 1263-1273.

Guo, J., Wade, T., Pan, W., & Keller, K. (2010). School-based health centers: Cost-benefit analysis and impact on health care disparities. American Journal of Public Health, 100(9), pp. 1617-1623.

Hoxby C.M., Murarka S., & Kang J., How New York City's charter schools affect achievement, August 2009 Report. Second report in series. Cambridge, MA: New York City Charter Schools Evaluation Project, September 2009. Accessed 29-November-2018 at http://www.schoolinfosystem.org/pdf/2009/09/how_NYC_charter_schools_affect_achievement_sept2009.pdf.

Institute of Medicine (2012). Accelerating progress in obesity prevention: Solving the weight of the nation. Washington, DC.: National Academies Press.

Institute of Medicine (2013). Educating the student body: Taking physical activity and physical education to school.

Janssen, I., Craig, W., Boyce, W., & Picket, W. (2004). Associations between overweight and obesity with bullying behaviors in school-aged children. Pediatrics, 113(5), pp. 1187-1194.

Jensen, C., Cushing, C., & Elledge, A. (2013). Associations between teasing, quality of life, and physical activity among preadolescent children. Journal of Pediatric Psychology, 39(1), pp. 65-73.

Knaus, M., Lechner, M., & Reimers, A. (2018). For better or worse? The effects of physical education on child development.

Latner, J., & Stunkard, A. (2003). Getting worse: The stigmatization of obese children. Obesity Research, 11(3), pp. 452-456.

Lee, S., Burgeson, C., Fulton, J., & Spain, C. (2007). Physical education and physical activity: Results from the School Health Policies and Programs Study 2006. The Journal of School Health, 77(8), pp. 435-463.

Lee, D., & Card, D. (2008). Regression discontinuity inference with specification error. Journal of Econometrics, 142, pp. 655-674.

Let's Move (2016). The epidemic of childhood obesity.

Nader, P., Bradley, R., & Houts, R. (2008). Moderate-to-vigorous physical activity from ages 9 to 15 years. The Journal of the American Medical Association, 300(3), pp. 247-352.

National Center for Education Statistics (2018). Indicator 7: Discipline problems reported by public schools.

Pate, R., & O'Neill, J. (2008). Summary of the american heart association scientific statement: Promoting physical activity in children and youth: A leadership role for schools. The Journal of Cardiovascular Nursing, 23, pp. 44-49.

Schanzenbach, D.W. (2007). What have researchers learned from project star?. Brookings Papers on Education Policy, 9, pp. 205-228.

Texas Education Agency (2011). Evaluation of the Texas fitness now grant program: 2007--08 to 2009-10 school years.

Tomporowsk, P., Davis, C., Miller, P., & Naglieri, J. (2008). Exercise and children's intelligence, cognition, and academic achievement. Educational Psychology Review, 20(2), pp. 111-131.

Tremarche, P.V., Robinson, E.M., & Graham, L.B. (2007). Physical education and its effect on elementary testing results. The Physical Educator, 64(2), pp. 58-64.

Trudeau, F., & Shephard, R.J. (2008). Physical education, school physical activity, school sports and academic performance. International Journal of Behavioral Nutrition and Physical Activity, 5(10), pp. 1-12.

U.S. Department of Education (2013). Carol M. white physical education program.

von Hippel, P., & Bradbury, W. (2015). The effects of school physical education grants on obesity, fitness, and academic achievement. Preventative Medicine, 78, pp. 44-51.

Wang, L., Yang, Q., Lowry, R., & Wechsler, H. (2003). Economic analysis of a school-based obesity prevention program. Obesity, 11(11), pp. 1313-1324.

Waters, E., de Silva-Sanigorski, A., Bedford, B., Brown, T., Campbell, K., & Gao, Y. (2011). Interventions for preventing obesity in children. Cochrane Database of Systematic Reviews.
These references have been extracted automatically and may have some errors. Signed in users can suggest corrections to these mistakes.
Suggest Corrections to References