You are here:
Comparing success and engagement in gamified learning experiences via Kahoot and Quizizz
ARTICLE
Computers & Education Volume 135, Number 1, ISSN 0360-1315 Publisher: Elsevier Ltd
Abstract
The purpose of the present study was to investigate the reflections of gamification activities that are used as a formative assessment tool based on academic achievement and student engagement in learning environments. It was also aimed to investigate whether the utilization of the gamification tool led to a difference in academic achievement and student engagement. Three research groups were determined; two experimental groups where 7E instructional model gamified with Kahoot and Quizizz was implemented and a control group where conventional 7E instruction method was implemented. The groups were determined by random assignment of 97 pre-service teachers who took scientific research methods course in the 2017–2018 academic year spring semester. However, since only 71 of the assigned pre-service teachers voluntarily participated in the study, the study data included 71 pre-service teachers. At the beginning and the end of the six-week-long instruction activities, the academic achievement test and student engagement scale on the content instructed in the six-week-long scientific research methods course were applied. Furthermore, in-depth views of pre-service teachers were obtained with focus group interviews. Therefore, the study was conducted with mixed design principles. The study findings demonstrated that the scientific research methods academic achievement x student engagement × group interaction model (Wilks's lambda = .819, F[2, 66] = 7.301, p <0.05) was significant. The activities gamified with Kahoot application, albeit statistically insignificant, had a more positive impact on academic achievement and student engagement when compared to the other groups. On the other hand, it was observed that the positive impact of the activities gamified with Quizizz application was lower than that of the instruction method utilized in the control group both based on academic achievement (Δx̄pretest-posttestquizizz = 38.116, Δx̄pretest-posttestcontrol = 38.776) and student engagement (Δx̄pretest-posttestquizizz = 12.176, Δx̄pretest-posttestcontrol = 14.218). Opposed to quantitative findings, pre-service teachers expressed views about the problems they experienced under the sub themes of motivation, reinforcement, entertainment, competition sub-themes in gamification activities and stated that they were generally positive about the activities and experienced problems related to the infrastructure and the tool.
Citation
Orhan Göksün, D. & Gürsoy, G. (2019). Comparing success and engagement in gamified learning experiences via Kahoot and Quizizz. Computers & Education, 135(1), 15-29. Elsevier Ltd. Retrieved March 29, 2020 from https://www.learntechlib.org/p/208183/.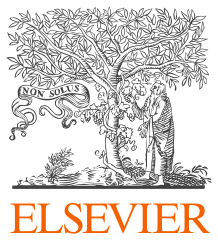 This record was imported from Computers & Education on April 7, 2019. Computers & Education is a publication of Elsevier.
Full text is availabe on
Science Direct: http://dx.doi.org/10.1016/j.compedu.2019.02.015
Keywords
References
View References & Citations Map
Arabaci, I.B., & Polat, M. (2013). Dijital yerliler, dijital göçmenler ve sinif yonetimi. Elektronik Sosyal Bilimler Dergisi, pp. 11-20.

Arkün-Kocadere, S., & Çağlar, Ş. (2015). The design and implementation of a gamified assessment. Journal of e-Learning and Knowledge Society, 11(3).

Arkün-Kocadere, S., & Samur, Y. (2016). Oyundan oyunlaştırmaya. içinde A. İşman, F. Odabaşı, ve B. Akkoyunlu Eğitim Teknolojileri Okumaları.

Attali, Y., & Arieli-Attali, M. (2015). Gamification in assessment: Do points affect test performance?. Computers & Education, 83, pp. 57-63.

Balcı, A. (2011). Sosyal bilimlerde araştırma: Yöntem, teknik ve ilkeler. Ankara: Pegem Akademi.

Barata, G., Gama, S., Jorge, J., & Gonçalves, D. (2015). Gamification for smarter learning: Tales from the trenches. Smart Learning Environments, 2(1), pp. 1-23.

Bell, K.R. (2014). Online 3.0 the rise of the gamer educator the potential role of gamification in online. Philadelphia: University of Pennsylvania.

Biçen, H., & Kocakoyun, Ş. (2018). Perceptions of students for gamification approach: Kahoot as a case study. International Journal of Emerging Technologies in Learning, 13(2).

Bloor, M., Frankland, J., Thomas, M., & Robson, K. (2001). Focus groups in social research. London: Sage Publications.

Bogdan, R.C., & Biklen, S.K. (2007). Qualitative research for education: An introduction to theories and methods. New York: Pearson Education.

Bolat, Y.İ., Şimşek, Ö., & Ülker, Ü. (2017). Oyunlaştırılmış çevrimiçi sınıf yanıtlama sisteminin akademik başarıya etkisi ve sisteme yönelik görüşler. Abant İzzet Baysal Üniversitesi Eğitim Fakültesi Dergisi, 17(4), pp. 1741-1761.

Borrell, J., Cosmas, N., Grymes, J., & Radunzel, J. (2017). The Effectiveness of Kahoot! as a pre-lesson assessment tool. Available online: https://www.usma.edu/cfe/Literature/Borrell-Cosmas-Grymes-Radunzel_17.pdf.

Buckley, P., & Doyle, E. (2016). Gamification and student motivation. Interactive Learning Environments, 24(6), pp. 1162-1175.

Burke, B. (2011). Gartner enterprise architecture summit 2011. Available online: http://www.gartner.com/newsroom/id/1629214.

Bury, B. (2017). Testing goes mobile – Web 2.0 formative assessment tools. ICT4LL 2017. International conference ICT for language learning - 9-10 November, Florence, Italy.

Bybee, R.W. (2003). Why the seven E's. Available online: http://www.miamisci.org/ph/lpintro7E.html.

Cahyani, A.D. (2016). Gamification approach to enhance students engagement in studying language course MATEC Web of Conferences. Available online: https://doi.org/10.1051/matecconf/20165803006.

Campell, A.A. (2016). Gamification in higher education: Not a trivial pursuit. Florida: St. Thomas University Miami Gardens.

Clarisó, R., Arnedo Moreno, J., Bañeres Besora, D., Caballé Llobet, S., Conesa, J., & Gañán Jiménez, D. (2017). Gamification as a service for formative assessment e-learning tools. 1 st Workshop on Gamification and Games for Learning (GamiLearn'17).

Cohen, J. (1988). Statistical power analysis for the behavioral sciences. Hillsdale, NJ: Erlbaum.

Çokluk, Ö., Şekercioğlu, G., & Büyüköztürk, Ş. (2012). Sosyal bilimler için çok değişkenli istatistik SPSS ve LISREL uygulamaları. Ankara: Pegem Akademi Yayıncılık.

Creswell, J.W., & Plano Clark, V.L. (2007). Designing and conducting mixed methods research. Thousand Oaks, CA: Sage.

Darling-Hammond, L. (2010). Teacher education and the American future. Journal of Teacher Education, 61, pp. 35-47.

Delacruz, G.C. (2011). Games as formative assessment environments: Examining the ımpact of explanations of scoring and ıncentives on math learning, game performance, and help seeking.

Demirtaş, Z., & Kahveci, G. (2010). İlköğretim ikinci kademe öğrencilerinin okullarına yönelik beklenti ve memnuniyet düzeyleri. E-Journal of New World Sciences Academy, 5(4), pp. 2150-2161.

Deterding, S. (2011). Meaningful play:getting gamification right. Available online: http://www.youtube.com/watch?v=7ZGCPap7GkY.

Deterding, S., Dixon, D., Khaled, R., & Nacke, L. (2011). From game design elements to gamefulness: Defining gamification. 15th international academic MindTrek conference: Envisioning Future media environments, pp. 9-15.

Dichev, C., & Dicheva, D. (2017). Gamifying education: What is known, what is believed and what remains uncertain: A critical review. International Journal of Educational Technology in Higher Education, 14(1), p. 9.

Eisenkraft, A. (2003). Expanding the 5E model: A proposed 7E model emphasizes "transfer of learning" and theim portance of elicitingprior understanding. TheScienceTeacher, 70(6), pp. 56-59.

Erhel, S., & Jamet, E. (2013). Digital game-based learning: Impact of instructions and feedback on motivation and learning effectiveness. Computers & Education, 67, pp. 156-167.

Field, A. (2009). Discovering statistics using SPSS. London: Sage Publications.

Fotaris, P., Mastoras, T., Leinfellner, R., & Rosunally, Y. (2016). Climbing up the leaderboard: An empirical study of applying gamification techniques to a computer programming class. Electronic Journal of e-Learning, 14(2), pp. 94-110.

Gaggioli, A. (2012). Cyber sightings. Cyberpsychology, Behavior and Social Networking, 15(3), p. 184.

Glover, I. (2013). Play as you learn: Gamification as a technique for motivating learners. World conference on educational multimedia, hypermedia and telecommunications chesapeake VA: AACE.

Gökkaya, Z. (2014). Yetişkin eğitiminde yeni bir yaklaşım: Oyunlaştırma. Hasan Âli Yücel Eğitim Fakültesi Dergisi, 11–1(21), pp. 71-84.

Guba, E.G. (1981). Criteria for assessing the trustworthiness of naturalistic inquiries. Educational Communication & Technology Journal, 29, pp. 75-91.

Günüç, S., & Kuzu, A. (2015). Student engagement scale: Development, reliability and validity. Assessment & Evaluation in Higher Education, 40(4), pp. 587-610.

Hamari, J., & Koivisto, J. (2014). Measuring flow in gamification: Dispositional flow scale-2. Computers in Human Behavior, 40, pp. 133-143.

Huck, S.W. (2009). Statistical misconceptions.

Ismail, M.A.-A., & Mohammad, J.A.-M. (2017). Kahoot: A promising tool for formative assessment in medical education. Education in Medicine Journal, 9(2), pp. 19-26.

Jackson, G.T., & McNamara, D.S. (2013). Motivation and performance in a game-based intelligent tutoring system. Journal of Educational Psychology, 105, pp. 1036-1049.

Johnson, R.B., Onwuegbuzie, A.J., & Turner, L.A. (2007). Toward a definition of mixed methods research. Journal of Mixed Methods Research, 1(2), pp. 112-133.

Jui-Mei, Y., Chun-Ming, H., Hwang, G.J., & Yueh-Chiao, L. (2011). A game-based learning approach to improving students' learning achievements in a nutrition course. The Turkish Online Journal of Educational Technology, 10(2), p. 7.

Jukes, I., & Dosaj, A. (2004). Understanding DK (digital kids) ó teaching and learning in the new digital landscape. Available online: http://www.thecommittedsardine.net/infosavvy/education/handouts/it.pdf.

Kapp, K.M. (2012). The gamification of learning and instruction: Game-based methods and strategies for training and education. San Francisco, CA: Pfeiffer.

Kiryakova, G., Angelova, N., & Yordanova, L. (2014). Gamification in education. 9th international Balkan education and science conference.

Koivisto, J., & Hamari, J. (2014). Demographic differences in perceived benefits from gamification. Computers in Human Behavior, 35, p. 179.

Krueger, R.A. (2006). Analyzing focus group interviews. The Journal of Wound, Ostomy and Continence Nursing, 33(5), pp. 478-481.

Kumar, B., & Khurana, P. (2012). Gamification in education – learn computer programming with fun. International. Journal of Computers and Distributed Systems, 2(1), pp. 46-53.

Lee, J.J., & Hammer, J. (2011). Gamification in education: What, how, why bother?.

Licorish, S.A., George, L.J., Owen, H.E., & Daniel, B. (2017). Go kahoot!" Enriching classroom engagement, motivation and learning experience with games. 25th international conference on computers in education. New Zealand: Asia-Pacific society for computers in education.

Licorish, S.A., Owen, H.E., Daniel, B., & George, J.L. (2018). Students' perception of Kahoot!'s influence on teaching and learning. Research and Practice in Technology Enhanced Learning, 13(1), p. 9.

Lune, H., & Berg, B.L. (2017). Qualitative research methods for the social sciences.

Marczewski, A. (2012). Gamification: A simple introduction & a bit more: Tips. Advice and thoughts on gamification.

McMillan, J.H. (2004). Educational research: Fundamentals for the customers. Boston: Pearson.

Medina, E.G.L., & Hurtado, C.P.L. (2017). Kahoot! A digital tool for learning vocabulary in a language classroom. Revista Publicando, 4(12), pp. 441-449.

Muntean, C.I. (2011). Raising engagement in e-learning through gamification. 6th international conference on virtual learning, pp. 323-329.

Neuendorf, K.A. (2002). The content analysis guidebook. Thousand Oaks, CA: Sage.

Nolan, J., & McBride, M. (2014). Beyond gamification: Reconceptualizing game-based learning in early childhood environments. Information, Communication & Society, 17(5), pp. 594-608.

Oliver, E. (2017). Gamification as transformative assessment in higher education. HTS Teologiese Studies/Theological Studies, 73(3).

Pearson, E.S., Pearson, K., & Hartley, H.O. (1958). Biometrika tables for statisticians. New York: Cambridge University Press.

Pekrun, R., & Linnenbrink-Garcia, L. (2012). Academic emotions and student engagement. Handbook of research on student engagement, pp. 259-282. Boston, MA: Springer.

Plump, C.M., & LaRosa, J. (2017). Using kahoot! In the classroom to create engagement and active learning: A game-based technology solution for elearning novices. Management Teaching Review, 2(2), pp. 151-158.

Prensky, M. (2001). Digital natives, digital immigrants: Part 1. On the Horizon, 9(5), pp. 1-6.

Prensky, M. (2014). The world needs a new curriculum. Available online: http://marcprensky.com/%20wp-content/uploads/2013/05/Prensky-5-The-World_Needs_a_New_Curriculum.pdf.

Rapti, K. (2013). Implementing alternative assessment methods through gamification, Iceri2013.

Shenton, A.K. (2004). Strategies for ensuring trustworthiness in qualitative research projects. Education for Information, 22(2), pp. 63-75.

Shute, V.J., & Spector, J.M. (2010). Stealth assessment in virtual worlds. Available online: http://www.adlnet.gov/Technologies/Evaluation/Library/Additional%20Resources/LETSI%20White%20Papers/Shute%20-%20Stealth%20Assessment%20in%20Virtual%20Worlds.pdf.

Solmaz, E., & Çetin, E. (2017). Ask-response-play-learn: Students' views on gamification based interactive response systems. Journal of Educational and Instructional Studies in The World, 7(3).

Tabachnick, B.G., & Fidell, L.S. (2012). Using multivariate statistics.

Tsihouridis, C., Vavougios, D., & Ioannidis, G.S. (2017). Assessing the learning process playing with kahoot – a study with upper secondary school pupils learning. Electrical circuits. International conference on interactive collaborative learning, pp. 602-612.

Turan, Z., & Meral, E. (2018). Game-based versus to non-game-based: The impact of student response systems on students'achievements, engagements and test anxieties. Informatics in Education, 17(1).

Yapıcı, İ.Ü., & Karakoyun, F. (2017). Gamification in biology teaching: A sample of kahoot application. Turkish Online Journal of Qualitative Inquiry, 8(4), pp. 396-414.

Zichermann, G., & Cunningham, C. (2011). Gamification by design: Implementing game mechanics in web and mobile apps. Sebastopol, CA: O'Reilly Media, Inc.
These references have been extracted automatically and may have some errors. Signed in users can suggest corrections to these mistakes.
Suggest Corrections to References