You are here:
What motivates university students to like or dislike an educational online video? A sentimental framework
ARTICLE
Computers & Education Volume 134, Number 1, ISSN 0360-1315 Publisher: Elsevier Ltd
Abstract
Viewers' rating of educational online videos provides a clue about content quality and is frequently used as filter in video search and recommendation systems. However, it is unclear what motivates students to give a positive or negative rate to an educational video. In the presented study we tried to find out the reasons behind students' ratings. A total of 51 students were asked to rate a total of 54 YouTube's videos and to write using their own words the reasons for each rating. After cleaning the responses, 1602 and 732 reasoning statements for Like or Dislike ratings were analyzed using group concept mapping, respectively. A sentimental framework could be established consisting of six clusters in this order of significance: explanation, technical presentation, content, voice and language, efficiency, and interestingness. Toward generalizing this framework, we investigated the relationship between the online ratings of the selected videos and the active ratings by our students. We found out that the online liking ratio strongly relates to the liking ratio by our students (R2=91.3%). Furthermore, we investigated students' rating tendencies as function of their performance and gender. We found out that higher-performance students are more likely to like or dislike a video, whereas lower-performance students are less determined. The gender only affected the disliking tendency with female students making more use of the corresponding rate. The findings of the study can help students searching for educational videos as well as producers of such videos towards improved content quality and learning outcomes.
Citation
Shoufan, A. (2019). What motivates university students to like or dislike an educational online video? A sentimental framework. Computers & Education, 134(1), 132-144. Elsevier Ltd. Retrieved March 30, 2020 from https://www.learntechlib.org/p/208181/.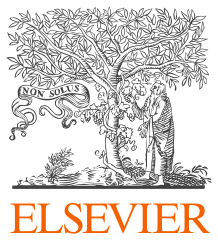 This record was imported from Computers & Education on March 15, 2019. Computers & Education is a publication of Elsevier.
Full text is availabe on
Science Direct: http://dx.doi.org/10.1016/j.compedu.2019.02.008
Keywords
References
View References & Citations Map
Boring, A. (2017). Gender biases in student evaluations of teaching. Journal of Public Economics, 145, pp. 27-41.

Cheng, P.-Y., Huang, Y.-M., Shadiev, R., Hsu, C.-W., & Chu, S.-T. (2014). Investigating the effectiveness of video segmentation on decreasing learners' cognitive load in mobile learning. International conference on web-based learning, pp. 122-129.

De Boer, J., Kommers, P.A., & De Brock, B. (2011). Using learning styles and viewing styles in streaming video. Computers & Education, 56, pp. 727-735.

Diwanji, P., Simon, B.P., Marki, M., Korkut, S., & Dornberger, R. (2014). Success factors of online learning videos. International conference on interactive mobile communication technologies and learning (IMCL2014).

Graham, J.W. (2009). Missing data analysis: Making it work in the real world. Annual Review of Psychology, 60, pp. 549-576.

Guo, P.J., Kim, J., & Rubin, R. (2014). How video production affects student engagement: An empirical study of mooc videos. Proceedings of the first ACM conference on Learning@ scale conference, pp. 41-50.

Haridakis, P., & Hanson, G. (2009). Social interaction and co-viewing with youtube: Blending mass communication reception and social connection. Journal of Broadcasting & Electronic Media, 53, pp. 317-335.

Heider, F. (1958). The psychology of interpersonal relations.

Heilesen, S.B. (2010). What is the academic efficacy of podcasting?. Computers & Education, 55, pp. 1063-1068.
Hew, K.F. (2016). Promoting engagement in online courses: What strategies can we learn from three highly rated moocs. British Journal of Educational Technology, 47, pp. 320-341.

Hidi, S., & Renninger, K.A. (2006). The four-phase model of interest development. Educational Psychologist, 41, pp. 111-127.

Hill, J.L., & Nelson, A. (2011). New technology, new pedagogy? Employing video podcasts in learning and teaching about exotic ecosystems. Environmental Education Research, 17, pp. 393-408.

ten Hove, P., & van der Meij, H. (2015). Like it or not. what characterizes youtube's more popular instructional videos?. Technical Communication, 62, pp. 48-62.

Jung, I., & Lee, Y. (2015). Youtube acceptance by university educators and students: A cross-cultural perspective. Innovations in Education and Teaching International, 52, pp. 243-253.

Kane, M., & Trochim, W.M. (2007). Concept mapping for planning and evaluation. Concept mapping for planning and evaluation, Vol. 50 Thousand Oaks, CA: Sage Publications.

Kay, R.H. (2012). Exploring the use of video podcasts in education: A comprehensive review of the literature. Computers in Human Behavior, 28, pp. 820-831.

Keil, F.C., & Wilson, R.A. (2000). Explaining explanation. Explanation and cognition, pp. 1-18.

Khan, M.L. (2017). Social media engagement: What motivates user participation and consumption on youtube?. Computers in Human Behavior, 66, pp. 236-247.

Kleftodimos, A., & Evangelidis, G. (2014). Exploring student viewing behaviors in online educational videos. Advanced learning technologies (ICALT), 2014 IEEE 14th international conference on, pp. 367-369.

Kravvaris, D., & Kermanidis, K.L. (2017). Opinion mining for educational video lectures. GeNeDis 2016, pp. 235-243.

Lagerstrom, L., Johanes, P., & Ponsukcharoen, M.U. (2015). The myth of the six minute rule: Student engagement with online videos. The Age, 26, p. 1.

Leinhardt, G. (1990). Towards understanding instructional explanations.

Lim, W.Y., Chew, Y.X., Chan, C.Y., Leow, S.K., Rozlan, S.B.M., & Yong, W.J. (2016). Students' acceptance of youtube for procedural learning. Handbook of research on leveraging consumer psychology for effective customer engagement, p. 57.

Lombrozo, T. (2006). The structure and function of explanations. Trends in Cognitive Sciences, 10, pp. 464-470.

Lyberg-Åhlander, V., Haake, M., Brännström, J., Schötz, S., & Sahlén, B. (2015). Does the speaker's voice quality influence children's performance on a language comprehension test?. International Journal of Speech-Language Pathology, 17, pp. 63-73.

Malle, B.F. (2004). How the mind explains behavior: Folk explanations, meaning, and social interaction.

Martin, F.G. (2012). Will massive open online courses change how we teach?. Communications of the ACM, 55, pp. 26-28.

Mayer, R.E. (2005). The Cambridge handbook of multimedia learning.

Price, L., Svensson, I., Borell, J., & Richardson, J.T. (2017). The role of gender in students' ratings of teaching quality in computer science and environmental engineering. IEEE Transactions on Education, 60, pp. 281-287.

Rahm, E., & Do, H.H. (2000). Data cleaning: Problems and current approaches. IEEE Data Eng. Bull., 23, pp. 3-13.

Rogerson, J., & Dodd, B. (2005). Is there an effect of dysphonic teachers' voices on children's processing of spoken language?. Journal of Voice, 19, pp. 47-60.

Roth, P.L. (1994). Missing data: A conceptual review for applied psychologists. Personnel Psychology, 47, pp. 537-560.

Roy, N., Merrill, R.M., Thibeault, S., Gray, S.D., & Smith, E.M. (2004). Voice disorders in teachers and the general population: Effects on work performance, attendance, and future career choices. Journal of Speech, Language, and Hearing Research, 47, pp. 542-551.

Salmon, W.C. (1989). Four decades of scientific explanation.

Schneider, B., & Blikstein, P. (2016). Flipping the flipped classroom: A study of the effectiveness of video lectures versus constructivist exploration using tangible user interfaces. IEEE transactions on learning technologies, 9, pp. 5-17.

Schraw, G., & Lehman, S. (2001). Situational interest: A review of the literature and directions for future research. Educational Psychology Review, 13, pp. 23-52.

Shoufan, A. (2019). Estimating the cognitive value of youtube's educational videos: A learning analytics approach. Computers in Human Behavior, 92, pp. 450-458.

Shoufan, A., & Mohamed, F. (2017). On the likes and dislikes of youtube's educational videos: A quantitative study. Proceedings of the 18th annual conference on information technology education, pp. 127-132.

Snelson, C., Rice, K., & Wyzard, C. (2012). Research priorities for youtube and video-sharing technologies: A delphi study. British Journal of Educational Technology, 43, pp. 119-129.

Sweller, J. (1988). Cognitive load during problem solving: Effects on learning. Cognitive Science, 12, pp. 257-285.

Traphagan, T., Kucsera, J.V., & Kishi, K. (2010). Impact of class lecture webcasting on attendance and learning. Educational Technology Research and Development, 58, pp. 19-37.

Trochim, W.M. (1989). An introduction to concept mapping for planning and evaluation. Evaluation and Program Planning, 12, pp. 1-16.

Von Wright, G.H. (2004). Explanation and understanding.

Wittwer, J., & Renkl, A. (2008). Why instructional explanations often do not work: A framework for understanding the effectiveness of instructional explanations. Educational Psychologist, 43, pp. 49-64.

Yousef, A.M.F., Chatti, M.A., Schroeder, U., & Wosnitza, M. (2014). What drives a successful mooc? An empirical examination of criteria to assure design quality of moocs. Advanced learning technologies (ICALT), 2014 IEEE 14th international conference on, pp. 44-48.
These references have been extracted automatically and may have some errors. Signed in users can suggest corrections to these mistakes.
Suggest Corrections to References