You are here:
Is home overcrowding a significant factor in children's academic performance? Evidence from Latin America
ARTICLE
International Journal of Educational Development Volume 67, Number 1, ISSN 0738-0593 Publisher: Elsevier Ltd
Abstract
This study seeks to determine whether overcrowding has a significant effect on students' academic performance, controlling for variables associated with poverty and low socioeconomic status. It uses data from the international SERCE test conducted in fifteen Latin American countries. Based on multiple specifications and robustness tests, the evidence suggests that overcrowding is a negative and statistically significant factor that even exceeds the impact of certain maternal education levels on a child's academic performance.
Citation
Contreras, D., Delgadillo, J. & Riveros, G. (2019). Is home overcrowding a significant factor in children's academic performance? Evidence from Latin America. International Journal of Educational Development, 67(1), 1-17. Elsevier Ltd. Retrieved December 10, 2023 from https://www.learntechlib.org/p/208113/.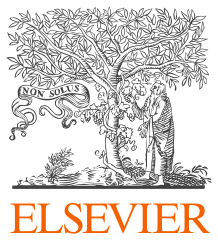 This record was imported from International Journal of Educational Development on June 3, 2019. International Journal of Educational Development is a publication of Elsevier.
Full text is availabe on
Science Direct: http://dx.doi.org/10.1016/j.ijedudev.2019.01.006
Keywords
References
View References & Citations Map
Aronson, J., Zimmerman, J., & Carlos, L. (1998). Improving Student Achievement by Extending School.

BID (2012). Un espacio para el desarrollo.

Booth, A., & Johnson, B.R. (1975). The effect of crowding on child development. Am. Behav. Sci., 18(6), pp. 736-749.

Burgin, R., Brown, P., & Brown, K. (2003). An Essential Connection: How Quality School Library Media Programs Improve Student Achievement in North Carolina.

CELADE (1996). Déficit Habitacional y Datos Censales Sociodemográficos: Una Metodología.

CEPAL (2007). Panorama Social de América Latina 2007.

Chan, Ch. (2008). The Impact of School Library Services on Student Achievement and the Implications for Advocacy: A Review of the Literature. Access 22.4., pp. 15-20.

Considine, G., & Zappala, G. (2002). The influence of social and economic disadvantage in the academic performance of school students in Australia. J. Sociol., pp. 129-148.

Davis-Kean, P. (2005). The influence of parent education and family income on child achievement: the indirect role of parental expectations and the home environment. J. Fam. Psychol., 19, pp. 294-304.

Echart, M., Gasparini, L., Bohórquez, P., Curia, J., Ferroni, B., & Hontakly, P. (2006). ¿Las políticas compensatorias mejoran la equidad? Argentina: Plan Social Educativo Educación Primaria., pp. 85-140.

ECLAC (2016). Social Panorama of Latin America 2015.

Espinoza, F., Vieyra, A., & Garibay, C. (2015). Narrativas sobre el lugar. Habitar una vivienda de interés social en la periferia urbana. Rev. INVI, 30(Número 84).

Evans, G.W., Lepore, S.J., Shejwal, B.R., & Palsane, M.N. (1998). Chronic residential crowding and children's well-being: an ecological perspective. Child Dev., 69(6), pp. 1514-1523.

Ferreira, F.H., & Walton, M. (2005). La desigualdad en América Latina ¿Rompiendo la historia? Ministerio de Desarrollo Social (2013).

Fryer, R., & Levitt, S. (2009). An Empirical Analysis of the Gender Gap in Mathematics.

Goux, D., & Maurin, E. (2005). The effect of overcrowded housing on children's performance at school. J. Publ. Econ., 89, pp. 797-819.

Gove, W., Hughes, M., & Galle, O. (1979). Overcrowding in the home: an empirical investigation of its possible pathological consequences. Am. Sociol. Rev., 44, pp. 59-80.

Haveman, R., & Wolfe, B. (1995). The determinants of children's attainments: a review of methods and findings. J. Econ. Lit., 33, pp. 1829-1878.

Imilan, W., Olivera, P., & Beswick, J. (2016). Acceso a la vivienda en tiempos neoliberales: Un análisis comparativo de los efectos e impactos de la neoliberalización en las ciudades de Santiago, México y Londres. Rev. INVI, 31.

Larrañaga, O., & Sanhueza, C. (2007). Residential Segregation Effects on Poor's Opportunities in Chile. Documentos de Trabajo Nro. 259.

LLECE (2009). SERCE, Los aprendizajes de los estudiantes de América Latina y el Caribe. Santiago: Reporte Técnico.

López, E. (2016). Assessing exclusionary displacement through rent gap analysis in the high-rise redevelopment of Santiago, Chile. J. Hous. Stud., 31(5).

Ortiz Martínez, M., Aguilar Valdés, J., Fernández Díaz, Y., Suárez Medina, R., Acosta Quintana, L., Escobar Rojas, V., (2011). Condiciones ambientales del hogar y resultados académicos de educandos de primaria del Consejo Popular "Cayo Hueso" (2007). Rev. Cubana de Higiene y Epidemiol., 49(1), pp. 67-73.

Ruiz-Tagle, J., & López, E. (2014). El estudio de la segregación residencial en Santiago de Chile: revisión crítica de algunos problemas metodológicos y conceptuales. EURE, 40.

Sacker, A., Schoonb, I., & Bartleya, M. (2002). Social inequality in educational achievement and psychosocial adjustment throughout childhood: magnitude and mechanisms. Soc. Sci. Med., 55, pp. 863-880.

Schady, N. (2011). Parents' education, mothers' vocabulary, and cognitive development in early child- hood: longitudinal evidence from Ecuador. Am. J. Publ. Health, 101(12).

Smolka, M., & Mullahy, L. (2007). Perspectivas urbanas: Temas críticos en políticas de suelo en América Latina.

Solari, C.D., & Mare, R.D. (2012). Housing crowding effects on children's wellbeing. Soc. Sci. Res., 41, pp. 464-476.

U.S. Department of Housing and Urban Development Office of Policy Development and Research (2007). Measuring Overcrowding in Housing.

Zhang, B., & Navejar, R. (2015). Effects of Ambient Noise on the Measurement of Mathematics Achievement for Urban High School Students.
These references have been extracted automatically and may have some errors. Signed in users can suggest corrections to these mistakes.
Suggest Corrections to References