You are here: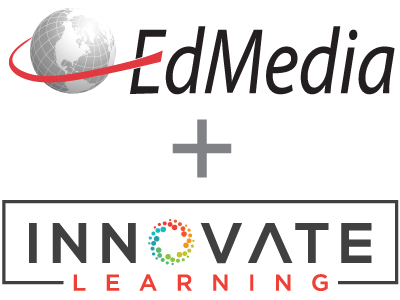 Multiple Ways of Enriching a Web-based Learning Environment through Concept Maps
PROCEEDINGS
EdMedia + Innovate Learning, in Montreal, Canada ISBN 978-1-880094-56-3 Publisher: Association for the Advancement of Computing in Education (AACE), Waynesville, NC
Abstract
Recognizing the undisputable educational value of concept mapping, this article presents, evaluates and categorizes multiple ways of applying this significant educational activity. It then describes the logic behind the design of a system that implements this activity in a semantic web environmet. An innovative feature is the integration of the functions of concept mapping within the framework of an existing learning environment and not the development of a new system from scratch, which would be solely focussed on the above activity. This feature made it possible for the central and multidimensional character of concept mapping to emerge since the incorporation of this activity interacts with various other educational activities. A second innovative feature is the use of an ontological design and the examination of the possibilities it has to offer to the adopted approach.
Citation
Giouvanakis, T., Samaras, H., Bousiou, D. & Tarabanis, K. (2005). Multiple Ways of Enriching a Web-based Learning Environment through Concept Maps. In P. Kommers & G. Richards (Eds.), Proceedings of ED-MEDIA 2005--World Conference on Educational Multimedia, Hypermedia & Telecommunications (pp. 4212-4220). Montreal, Canada: Association for the Advancement of Computing in Education (AACE). Retrieved February 23, 2020 from https://www.learntechlib.org/primary/p/20740/.
Keywords
References
View References & Citations Map
Ausubel, D.P. (1963). The psychology of meaningful verbal learning. New York: Grune and Stratton.
Bagui S. (1998). Reasons for increased learning using multimedia. Journal of Educational Mutlimedia and Hypermedia 7(1), 3-18
Chularut, P., & DeBacker, T.K. (2004). The influence of concept mapping on achievement, self-regulation, and selfefficacy in students of English as a second language. Contemporary Educational Psychology, 29, 248-263.
Cimolino, L., & Kay, J. (2002). Verified Concept Mapping for Eliciting Conceptual Understanding. Proceedings of the ICCE Workshop on Concepts and Ontologies in Web-based Educational Systems. Auckland, New Zealand.
Cullen, J. (1990). Using concepts maps in chemistry: An alternative view. Journal of Research in Science Teaching, 27 (10), 1067-1068.
Di Vesta, F. (1987). The cognitive movement and education. In J. Glover and R. Royce (Eds.), Historical foundations of education psychology (pp. 203-233). New York: Plenum Press.
Gaines, B., & Shaw, M. (2002). Concept Maps as Hypermedia Components, http://ksi.cpsc.ucalgary.ca/articles/ConceptMaps
Johnson-Laird, P.N. (1980). Mental models in cognitive science. Cognitive science, 4, pp. 71-115.
Jonassen, D.H. (1991). Representing the expert's knowledge in hypertext. Impact Assessment Bulletin, 9(1), 93-105.
Jonassen, D.H., Reeves, T.C., Hong, N., Harvey, D., & Peters, K. (1997). Concept Mapping as Cognitive Learning and Assessment Tools. Journal of Interactive Learning Research, 8(3/4), 289-308.
Norman, D.A., Genter, S., & Stevens, A.L. (1976). Comments on learning schemata and memory representation. In N.J. Klahr (Ed.) Cognition and Instruction. Hillsdale, NJ: Lawrence Elrbaum.
Novak, J.D., & Gowin, D.B. (1984). Concept mapping for meaningful learning. Cambridge: Cambridge University Press
Novak, J.D. (1984). Application of advances in learning theory and philosophy of science to the improvement of chemistry teaching. Journal of Chemical Education, 61(7), 607-612.
Okebukola, P.A. (1990). Attaining meaningful learning of concept in genetics and ecology: An examination of the potency of the concept mapping technique. Journal of Research in Science Teaching, 27(5), 493-504.
Quillian, M.R. (1968). Semantic memory. In M. Minsky (Ed.), Semantic information processing (pp. 43-67).
Robertson, W.C. (1990). Detection of cognitive structure with protocol data: Predicting performance on physics transfer problems. Cognitive Science, 14, 253-280.
Seufert, T (2003). Supporting Coherence Formation in Learning from Multiple Representations. Learning and
Shavelson, R.J. (1972). Some aspects of the correspondence between content structure and cognitive structure in physics instruction. Journal of Educational Psychology, 63(3), 225-234.
Shuell, T. (1986). Cognitive conceptions of learning. Review of Educational Research, 56(4), 411-436.
Tobias, S. (1987). Learner characteristics. In R. Gagné (Ed.), Instructional technology: Foundations (pp. 207-232).
These references have been extracted automatically and may have some errors. Signed in users can suggest corrections to these mistakes.
Suggest Corrections to References