You are here:
Crime, compulsory schooling laws and education
ARTICLE
Economics of Education Review Volume 54, Number 1, ISSN 0272-7757 Publisher: Elsevier Ltd
Abstract
Do compulsory schooling laws reduce crime? Previous evidence for the US from the 1960s and 1970s suggests they do, primarily working through their effect on educational attainment to generate a causal impact on crime. In this paper, we consider whether more recent experience replicates this. There are two key findings. First, there is a strong and consistent negative effect on crime from stricter compulsory schooling laws. Second, there is a weaker and sometimes non-existent link between such laws and educational attainment. As a result, credible causal estimates of the education–crime relationship cannot in general be identified for the more recent period, though they can for some groups with lower education levels (in particular, for blacks).
Citation
Bell, B., Costa, R. & Machin, S. (2016). Crime, compulsory schooling laws and education. Economics of Education Review, 54(1), 214-226. Elsevier Ltd. Retrieved August 8, 2020 from https://www.learntechlib.org/p/205668/.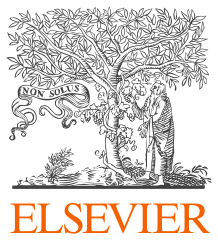 This record was imported from Economics of Education Review on March 1, 2019. Economics of Education Review is a publication of Elsevier.
Full text is availabe on
Science Direct: http://dx.doi.org/10.1016/j.econedurev.2015.09.007
Keywords
References
View References & Citations Map
Acemoglu, D., & Angrist, J. (2001). How large are human capital externalities? Evidence from compulsory schooling laws. NBER macroeconomics annual 2000 Cambridge MA: MIT Press.

Anderson, D.M. (2014). In school and out of trouble? The minimum dropout age and juvenile crime. Review of Economics and Statistics, 96, pp. 318-331.

Autor, D., & Dorn, D. (2013). The growth of low skill service jobs and the polarization of the US labor market. American Economic Review, 103, pp. 1553-1597.

Bell, B., Bindler, A., & Machin, S. (2014). Crime scars: Recessions and the making of career criminals. CEP Discussion Paper No. 1284.

Black, S., Devereux, P., & Salvanes, K. (2008). Staying in the classroom and out of the maternity ward? The effect of compulsory schooling laws on teenage births. The Economic Journal, 118, pp. 1025-1054.

Farrington, D., Gallagher, B., Morley, L., St. Ledger, R., & West, D. (1986). Unemployment, school leaving and crime. British Journal of Criminology, 26, pp. 335-356.

Galiani, S., Rossi, M.A., & Schargrodsky, E. (2011). Conscription and crime: Evidence from the argentine draft lottery. American Economic Journal: Applied Economics, 3, pp. 119-136.

Goldin, C., & Katz, L. (2008). The race between education and technology. Cambridge, MA: Belknap Press.

Gottfredson, M. (1985). Youth employment, crime, and schooling. Developmental Psychology, 21, pp. 419-432.

Hjalmarsson, R. (2008). Criminal justice involvement and high school completion. Journal of Urban Economics, 63, pp. 613-663.

Hjalmarsson, R., Holmlund, H., & Lindquist, M.J. (2015). The effect of education on criminal convictions and incarceration: causal evidence from micro-data. The Economic Journal, 125, pp. 1290-1326.

Hopkins, K. (2012). The pre-custody employment, training and education status of newly sentenced prisoners. Ministry of Justice Research Series 3/12.

Jacob, B., & Lefgren, L. (2003). Are idle hands the devil's workshop? Incapacitation, concentration and juvenile crime. American Economic Review, 93, pp. 1560-1577.

Lochner, L., & Moretti, E. (2004). The effect of education on crime: Evidence from prison inmates, arrests and self-reports. American Economic Review, 94, pp. 155-189.

Luallen, J. (2006). School's out … forever: A study of juvenile crime, at-risk youths and teacher strikes. Journal of Urban Economics, 59, pp. 75-103.

Machin, S., Marie, O., & Vujic, S. (2011). The crime reducing effect of education. The Economic Journal, 121, pp. 463-484.

Meghir, C., Palme, M., & Schnabel, M. (2012). The effect of education policy on crime: An intergenerational perspective. NBER Working Paper No. 18145.

Oreopoulos, P. (2009). Would more compulsory schooling help disadvantaged youth? Evidence from recent changes to school-leaving laws. The problems of disadvantaged youth: An economic perspective Chicago: University of Chicago Press for NBER.

Oreopoulos, P., & Salvanes, K. (2011). Priceless: The nonpecuniary benefits of Schooling. Journal of Economic Perspectives, 25, pp. 159-184.

Rud, I., Van Klaveren, C., Groot, W., & Maassen van den Brink, H. (2013). Education and youth crime: A review of the literature. TIER Working Paper 13/06.

Stephens, M., & Yang, D. (2014). Compulsory education and the benefits of schooling. American Economic Review, 104, pp. 1777-1792.

Witte, A., & Tauchen, H. (1994). Work and crime: An exploration using panel data. Public Finance, 49, pp. 155-167.
These references have been extracted automatically and may have some errors. Signed in users can suggest corrections to these mistakes.
Suggest Corrections to References