You are here:
Causal effects of mental health treatment on education outcomes for youth in the justice system
ARTICLE
Alison Cuellar, George Mason University and NBER ; Dhaval M. Dave, Bentley University and NBER
Economics of Education Review Volume 54, Number 1, ISSN 0272-7757 Publisher: Elsevier Ltd
Abstract
This study assesses whether mental health interventions can improve academic outcomes for justice-involved youth. Only a limited number of studies have linked justice policies to outcomes beyond crime, particularly education, which carries large monetary and non-monetary benefits. The current study relies on detailed administrative data and unique policy rules under which youth are assigned to behavioral treatment programs. The administrative data allow for a rich set of controls for observed family- and youth-specific heterogeneity. In addition, the treatment assignment rules create discontinuous thresholds among youth who are deemed eligible or not eligible for treatment, rules which the study exploits empirically to address the non-random selection bias in estimating plausibly causal effects of treatment eligibility and treatment receipt. Estimates indicate that certain types of intensive mental health intervention can lower dropout and increase high-school completion for justice-involved youth. Effects on grades are negative or not significant, possibly due to the greater retention of less academically-skilled students. We also assess heterogeneity in the treatment effects, and find that the effects on dropout tend to be greater among youth believed to be less academically engaged prior to treatment.
Citation
Cuellar, A. & Dave, D.M. (2016). Causal effects of mental health treatment on education outcomes for youth in the justice system. Economics of Education Review, 54(1), 321-339. Elsevier Ltd. Retrieved August 8, 2020 from https://www.learntechlib.org/p/205662/.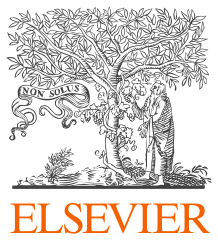 This record was imported from Economics of Education Review on March 1, 2019. Economics of Education Review is a publication of Elsevier.
Full text is availabe on
Science Direct: http://dx.doi.org/10.1016/j.econedurev.2016.02.008
Keywords
References
View References & Citations Map
Aizer, A., & Doyle, J. (2015). Juvenile incarceration, human capital, and future crime: Evidence from randomly assigned judges. Quarterly Journal of Economics, 130, pp. 759-803.

Angrist, J.D., & Krueger, A.B. (1991). Does compulsory school attendance affect schooling and earnings?. Quarterly Journal of Economics, 106, pp. 979-1014.

Angrist, J.D., & Pischke, J.S. (2009). Mostly harmless econometrics: an empiricist's companion.

Colman, G., & Dave, D. (2012). Physical activity and health. International Journal of Arts and Sciences, 5(6), pp. 29-45.

Cook, P.J., Dodge, K., & Farkas, G. (2014). The (surprising) efficacy of academic and behavioral intervention with disadvantaged youth from a randomized experiment in Chicago.

Cuellar, A. (2015). Preventing and treating child mental health problems. Future of Children, 25, pp. 111-134.

Cuellar, A.E., & Markowitz, S. (2015). School suspension and the school-to-prison pipeline. International Review of Law and Economics, 43, pp. 98-106.

Cullen, J.B., & Levitt, S.D. (2013). What can be done to improve struggling high schools?. Journal of Economic Perspectives, 27, pp. 133-152.

Fryer, R.G. (2014). Injecting charter school best practices into traditional public schools: Evidence from field experiments. Quarterly Journal of Economics, 129(3), pp. 1355-1407.

Gelman, A., & Imbens, G. (2014). Why high-order polynomials should not be used in regression discontinuity designs. National Bureau of Economic Research Working Paper Series, 20405.

Greenwood, P. (2008). Prevention and intervention programs for juvenile offenders. The Future of Children, 18(2), pp. 185-210.

Gundersen, K.K., & Svartdal, F. (2006). Aggression replacement training in Norway: outcome evaluation of 11 Norwegian student projects. Scandinavian Journal of Education Research, 50(1), pp. 63-81.

Heller, S.B. (2013). Preventing youth violence and dropout: A randomized field experiment, NBER Working Paper #19014, Cambridge, MA.

Henggeler, S.W., Schoenwald, S.K., Borduin, C.M., Rowland, M.D., & Cunningham, P.B. (1998). Multisystemic treatment of antisocial behavior in children and adolescents. New York: Guilford Press.

Littell, J.H., Campbell, M., Green, S., & Toews, B. (2005). Multisystemic therapy for social, emotional, and behavioral problems in youth aged 10–17. Cochrane Database Systematic Review, 19(4).

Littell, J.H., Winsvold, A., Bjørndal, A., & Hammerstrøm, K.T. (2007). Functional family therapy for families of youth (age 11–18) with behavior problems. Cochrane Database of Systematic Reviews.

Lucenko, B.A., He, L., Mancuso, D., & Felver, B. (2011). Effects of functional family parole on re-arrest and employment for youth in washington state: technical appendix. Olympia, WA: Department of Social and Health Services.

McCrary, J. (2008). Manipulation of the running variable in the regression discontinuity design: A density test. Journal of Econometrics, 142, pp. 698-714.

Sexton, T., & Turner, C.W. (2010). The effectiveness of functional family therapy for youth with behavioral problems in a community practice setting. Journal of Family Psychology, 24(3), pp. 339-348.

Sickmund, M., & Puzzanchera, C.e. (2014). Juvenile offenders and victims: 2014 national report. Pittsburgh, PA: National Center for Juvenile Justice.

Trajtenberg, M., Shiff G., Ran M., 2006, "The 'names game': Harnessing inventors' patent data for economic research." NBER Working Paper No. 12479.

Washington State Institute for Public Policy (2004). Outcome evaluation of Washington state's research-based programs for Juvenile offenders. Olympia, Wash.: Washington State Institute for Public Policy.

Washington State Institute for Public Policy (2004). Washington state Juvenile court assessment manual version 2.1 Olympia. Wash.: Washington State Institute for Public Policy..
These references have been extracted automatically and may have some errors. Signed in users can suggest corrections to these mistakes.
Suggest Corrections to References