You are here:
Juvenile crime and the four-day school week
ARTICLE
Stefanie Fischer, Cal Poly State University, United States ; Daniel Argyle, FiscalNote, United States
Economics of Education Review Volume 64, Number 1, ISSN 0272-7757 Publisher: Elsevier Ltd
Abstract
We leverage the adoption of a four-day school week across schools within the jurisdiction of rural law enforcement agencies in Colorado to examine the causal link between school attendance and youth crime. Those affected by the policy attend school for the same number of hours each week as students on a typical five-day week; however, treated students do not attend school on Friday. This policy allows us to learn about two aspects of the school-crime relationship that have previously been unstudied: one, the effects of a frequent and permanent schedule change on short-term crime, and two, the impact that school attendance has on youth crime in rural areas. Our difference-in-difference estimates show that following policy adoption, agencies containing students on a four-day week experience about a 20% increase in juvenile criminal offenses, where the strongest effect is observed for property crime.
Citation
Fischer, S. & Argyle, D. (2018). Juvenile crime and the four-day school week. Economics of Education Review, 64(1), 31-39. Elsevier Ltd. Retrieved May 28, 2020 from https://www.learntechlib.org/p/205632/.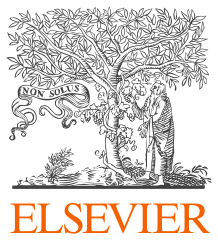 This record was imported from Economics of Education Review on March 1, 2019. Economics of Education Review is a publication of Elsevier.
Full text is availabe on
Science Direct: http://dx.doi.org/10.1016/j.econedurev.2018.03.010
Keywords
References
View References & Citations Map
Akee, R.Q., Halliday, T.J., & Kwak, S. (2014). Investigating the effects of furloughing public school teachers on juvenile crime in Hawaii. Economics of Education Review, 42, pp. 1-11.

Anderson, D.M. (2014). In school and out of trouble? The minimum dropout age and juvenile crime. The Review of Economics and Statistics, 96(2), pp. 318-331.

Anderson, D.M., & Walker, M.B. (2015). Does shortening the school week impact student performance? Evidence from the four-day school week. Education Finance and Policy, 10, pp. 314-349.

Berthelon, M.E., & Kruger, D.I. (2011). Risky behavior among youth: Incapacitation effects of school on adolescent motherhood and crime in Chile. Journal of Public Economics, 95(1), pp. 41-53.

Cross, A.B., Gottfredson, D.C., Wilson, D.M., Rorie, M., & Connell, N. (2009). The impact of after-school programs on the routine activities of middle-school students: Results from a randomized, controlled trial. Criminology & Public Policy, 8(2), pp. 391-412.

Donis-Keller, C., & Silvernail, D.L. (2009). Research brief: A review of the evidence on the four-day school week.

Grau, E., & Shaughnessy, M.F. (1987). The four day school week: An investigation and analysis.

Griffith, M. (2011). What savings are produced by moving to a four-day school week? Education Commission of the States (NJ3).

Hausman, J.A., Hall, B.H., & Griliches, Z. (1984). Econometric models for count data with an application to the patents – R&D relationship. Econometrica, 52(4).

Herring, C. (2010). School's new math: The four-day week. Wall Street Journal.

Jacob, B.A., & Lefgren, L. (2003). Are idle hands the devil's workshop? Incapacitation, concentration, and juvenile crime. The American Economic Review, 93(5), pp. 1560-1577.

Kingsbury, K. (2008). Four-day school weeks. Time Magazine, 172(8), pp. 49-50.

Lochner, L. (2004). Education, work, and crime: A human capital approach. International Economic Review, 45(3), pp. 811-843.

Lochner, L. (2011). Education policy and crime., pp. 465-515.

Lochner, L., & Moretti, E. (2004). The effect of education on crime: Evidence from prison inmates, arrests, and self-reports. The American Economic Review, 94(1), pp. 155-189.

Luallen, J. (2006). School's out... forever: A study of juvenile crime, at-risk youths and teacher strikes. Journal of Urban Economics, 59(1), pp. 75-103.

National Institute of Justice (2014). From juvenile delinquency to young adult offending.

Osgood, D.W. (2000). Poisson-based regression analysis of aggregate crime rates. Journal of Quantitative Criminology, 16(1), pp. 21-43.

Penn, J. (2017). The four-day school week information manual.

Puzzanchera, C. (2013). Juvenile arrests 2011.

Rodríguez-Planas, N. (2012). School and drugs: Closing the gap-evidence from a randomized trial in the us.

Snyder, H.N., & Sickmund, M. (2006). Juvenile offenders and victims: 2006 national report. Office of Juvenile Justice and Delinquency Prevention.

Thompson, P. N. (2017). Effects of four-day school weeks on achievement: Evidence from Oregon. Working Paper.

Weisheit, R., Flacone, D., & Wells, E. (1994). Rural crime and rural policing.

Wooldridge, J.M. (1999). Distribution-free estimation of some nonlinear panel data models. Journal of Econometrics, 90(1), pp. 77-97.
These references have been extracted automatically and may have some errors. Signed in users can suggest corrections to these mistakes.
Suggest Corrections to References