You are here:
Bilingual schooling and earnings: Evidence from a language-in-education reform
ARTICLE
Economics of Education Review Volume 64, Number 1, ISSN 0272-7757 Publisher: Elsevier Ltd
Abstract
We estimate the wage effects of bilingual education for the first time using a reform that introduced bilingualism in Catalan schools. Variation across years of schooling and birth cohorts provides identification. We find substantial effects of bilingual education, which increases baseline returns to education by about 20%. Robustness checks show that effects stem from exposure to the language-in-education reform and are neither a consequence of unobservable determinants of educational attainment nor an artifact of education-cohort specific trends in wages. The reform was mostly beneficial for individuals of non-Catalan background from low parental background, thus achieving its goal of leveling the playing field in a bilingual society.
Citation
Cappellari, L. & Di Paolo, A. (2018). Bilingual schooling and earnings: Evidence from a language-in-education reform. Economics of Education Review, 64(1), 90-101. Elsevier Ltd. Retrieved June 3, 2020 from https://www.learntechlib.org/p/205625/.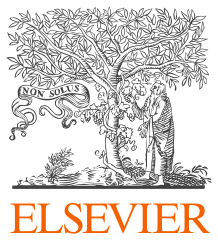 This record was imported from Economics of Education Review on March 1, 2019. Economics of Education Review is a publication of Elsevier.
Full text is availabe on
Science Direct: http://dx.doi.org/10.1016/j.econedurev.2018.03.007
Keywords
References
View References & Citations Map
Adesope, O.O., Lavin, T., Thompson, T., & Ungerleider, C. (2010). A systematic review and meta-analysis of the cognitive correlates of bilingualism. Review of Educational Research, 80(2), pp. 207-245.

Anghel, B., Cabrales, A., & Carro, J.M. (2016). Evaluating a bilingual education program in Spain: The impact beyond foreign language learning. Economic Inquiry, 54(2), pp. 1202-1223.

Angrist, J.D., & Lavy, V. (1997). The effect of a change in language of instruction on the returns to schooling in morocco. Journal of Labor Economics, 15(1), pp. 48-76.

Angrist, J.D., Chin, A., & Godoy, R. (2008). Is Spanish-only schooling responsible for the Puerto Rican language gap?. Journal of Development Economics, 85(1–2), pp. 105-128.

Arenas, J. (1990). Llengua i educació a la catalunya d'avui. Barcelona: La Llar del Llibre.

Arenas, J., & Muset, M. (2007). La immersió lingüística. Una obra de govern, un projecte compartit. Barcelona: Centre d'Estudis Jordi Pujol.

Arnau, J., & Vila, F.X. (2013). Language-in-education policies in the Catalan language Area. Reviving Catalan at school. Challenges and instructional approaches, pp. 1-28. Bristol, UK: Multilingual Matters.

Artigal, J.M. (1997). The Catalan immersion program. Immersion education: International perspectives Cambridge: Cambridge University Press.

Aspachs-Bracons, O., Clots-Figueras, I., Costa-Font, J., & Masella, P. (2008). Compulsory language educational policies and identity formation. Journal of the European Economic Association, 6(2–3), pp. 434-444.

Bialystok, E., Craik, F.I., Green, D.W., & Gollan, T.H. (2009). Bilingual minds. Psychological Science in the Public Interest, 10(3), pp. 89-129.

Bleakley, H., & Chin, A. (2008). What holds back the second generation? The intergenerational transmission of language human capital among immigrants. Journal of Human Resources, 43(2), pp. 267-298.

Caminal, R., & Di Paolo, A. (2018). Your language or mine? The non-communicative benefits of language skills. Economic Inquiry.

Chakraborty, T., & Bakshi, S.K. (2016). English language premium: Evidence from a policy experiment in India. Economics of Education Review, 50, pp. 1-16.

Chin, A., Daysal, N.M., & Imberman, S.A. (2013). Impact of bilingual education programs on limited English proficient students and their peers: Regression discontinuity evidence from Texas. Journal of Public Economics, 107, pp. 63-78.

Clots-Figueras, I., & Masella, P. (2013). Education, language and identity. The Economic Journal, 123(570), pp. 332-357.

Costa, A., & Sebastián-Gallés, N. (2014). How does the bilingual experience sculpt the brain?. Nature Reviews Neuroscience, 15(5), pp. 336-345.

Garbin, G., Sanjuan, A., Forn, C., Bustamante, J.C., Rodríguez-Pujadas, A., & Belloch, V. (2010). Bridging language and attention: Brain basis of the impact of bilingualism on cognitive control. NeuroImage, 53(4), pp. 1272-1278.

Isphording, I., & Otten, S. (2014). Linguistic barriers in the destination language acquisition of immigrants. Journal of Economic Behavior & Organization, 105, pp. 30-50.

Ivlevs, A., & King, R.M. (2014). 2004 Minority Education Reform and pupil performance in Latvia. Economics of Education Review, 38, pp. 151-166.

Lleras-Muney, A., & Shertzer, A. (2015). Did the americanization movement succeed? An evaluation of the effect of English-only and compulsory schools laws on immigrants. American Economic Journal: Economic Policy, 7(3), pp. 258-290.

Saiz, A., & Zoido, E. (2005). Listening to what the world says: Bilingualism and earnings in the United States. The Review of Economics and Statistics, 87(3), pp. 523-538.
These references have been extracted automatically and may have some errors. Signed in users can suggest corrections to these mistakes.
Suggest Corrections to References