You are here:
English proficiency and mathematics test scores of immigrant children in the US
ARTICLE
Economics of Education Review Volume 64, Number 1, ISSN 0272-7757 Publisher: Elsevier Ltd
Abstract
This paper explores whether native-immigrant differences in mathematics test scores can be accounted for by a lack of English proficiency. To identify the causal effect of English proficiency on test scores, I use the fact that language proficiency is closely linked to age at arrival, and that migrant children arrive at different ages from different countries. Using US data from the New Immigrant Survey, I find that English proficiency has no effect on mathematics tests and therefore they can be used to assess students' ability net of language effects.
Citation
Fenoll, A.A. (2018). English proficiency and mathematics test scores of immigrant children in the US. Economics of Education Review, 64(1), 102-113. Elsevier Ltd. Retrieved May 28, 2020 from https://www.learntechlib.org/p/205623/.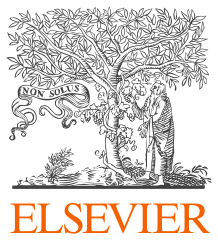 This record was imported from Economics of Education Review on March 1, 2019. Economics of Education Review is a publication of Elsevier.
Full text is availabe on
Science Direct: http://dx.doi.org/10.1016/j.econedurev.2018.04.003
Keywords
References
View References & Citations Map
Akresh, R., & Akresh, I.R. (2011). Using achievement tests to measure language assimilation and language bias among the children of immigrants. Journal of Human Resources, 46(3), pp. 647-667.

Bacolod, M., & Rangel, M.A. (2017). Economic assimilation and skill acquisition: Evidence from the occupational sorting of childhood immigrants. Demography, 54(2), pp. 571-602.

Berg, V.d., Gerard, J., Lundborg, P., Nystedt, P., & Rooth, D.-O. (2014). Critical periods during childhood and adolescence. Journal of the European Economic Association, 12(6), pp. 1521-1557.

Birdsong, D. (2006). Age and second language acquisition and processing: A selective overview. Language Learning, 56, pp. 9-49.

Bleakley, H., & Chin, A. (2004). Language skills and earnings: Evidence from childhood immigrants. Review of Economics and Statistics, 86(2), pp. 481-496.

Bleakley, H., & Chin, A. (2010). Age at arrival, english proficiency, and social assimilation among u.s. immigrants. American Economic Journal: Applied Economics, 2(1), pp. 165-192.

Pew Hispanic Center (2002). Educational attainment: Better than meets the eye, but large challenges remain. Washington, D. C.: Pew Hispanic Center.

Chiswick, B.R., & Paul, W.M. (2010). Occupational language requirements and the value of english in the US labor market. Journal of Population Economics, 23(1), pp. 353-372.

Chiswick, B.R., Lee, Y.L., & Miller, P.W. (2005). Parents and children talk: English language proficiency within immigrant families. Review of Economics of the Household, 3(3), pp. 243-268.

Collier, V.P. (1987). Age and rate of acquisition of second language for academic purposes. Tesol Quarterly, 21(4), pp. 617-641.

Crawford, J. (2004). No child left behind: Misguided approach to school accountability for english language learners. Forum on Ideas to Improve the NCLB, NCLB.

Cummins, J. (1981). The role of primary language development in promoting educational success for language minority students. Los Angeles: California State University.

Cummins, J., & Nakajima, J. (1987). Age of arrival, length of residence, and interdependence of literacy skills among japanese immigrant students. The development of bilingual proficiency. final report submitted to the social science and humanities research council Ontario Institute for Studies in Education: Toronto.

Dustmann, C., & Fabbri, F. (2003). Language proficiency and labour market performance of immigrants in the UK. Economic Journal, 113, pp. 695-717.

Feenstra Robert, C., Inklaar, R., & Marcel, P.T. (2015). The next generation of the penn world table. American Economic Review, 105(10), pp. 3150-3182.

Frick, J.R., & Wagner, G.G. (2001). Economic and social perspectives of immigrant children in germany. Deutschland—ein einwanderungsland? rückblick, bilanz und neue fragen-festschrift für Friedrich Heckmann, pp. 299-325. Stuttgart: Lucius und Lucius.

Fry, R. (2003). Hispanic youth dropping out of U. S. schools. Washington, D. C.: Pew Hispanic Center.

Gang, I.N., & Zimmermann, K.F. (2000). Is child like parent? Educational attainment and ethnic origin. Journal of Human Resources, 35, pp. 550-569.

Gershenson, S., Hart, C. M. D., Lindsay, C. A., & Papageorge, N. W. (2017). The long-run impacts of same-race teachers. IZA DP No. 10630, IZA.

Guven, C., & Islam, A. (2015). Age at migration, language proficiency, and socioeconomic outcomes: Evidence from australia. Demography, 52(2), pp. 513-542.

Hermansen, A.S. (2017). Age at arrival and life chances among childhood immigrants. Demography, 54(1), pp. 201-229.

Jasso, G., Massey, D.S., Rosenzweig, M.R., & James, P.S. (2005). The U. S. new immigrant survey: Overview and preliminary results based on the new-immigrant cohorts of 1996 and 2003. Immigration research and statistics service workshop on longitudinal surveys and cross-cultural survey design workshop proceedings, pp. 29-46. London, U. K: Crown Publishing.

Jasso, G., Massey, D.S., Rosenzweig, M.R., & Smith, J.P. (2000). The new immigrant survey pilot, (NIS-p): Overview and new findings about u.s. legal immigrants at admission. Demography, 37, pp. 127-138.

Lemmermann, D., & Regina, T.R. (2017). The causal effect of age at migration on youth educational attainment. Economics of Education Review.

Newport, E.L. (2002). Critical periods in language development. Encyclopedia of cognitive science London: Macmillan Publishers Ltd./ Nature Publishing Group.

OECD (2015). Immigrant students at school: Easing the journey towards integration.

United Nations (2016). Trends in international migrant stock: The 2015 revision, UN Publishing.

Woodcock, R.W., & Johnson, M.B. (1989). WJ-R tests of cognitive ability. Itasca, IL: Riverside Publishing.

Zehler, A.M., Fleischman, H.L., Hoptstock, P.J., Stephenson, T.G., Pendzick, M.L., & Sapru, S. (2003). Descriptive study of services to LEP students and LEP students with disabilities. Washington, D.C.: Department of Education.
These references have been extracted automatically and may have some errors. Signed in users can suggest corrections to these mistakes.
Suggest Corrections to References