You are here:
Blended Learning Adoption in an ESL Context: Obstacles and Guidelines
ARTICLE
TESL Canada Journal Volume 35, Number 1, ISSN 0826-435X
Abstract
The integration of blended learning is well underway across diverse educational settings. Along with this shift in instructional method are obstacles and accompanying research. There has been less interest, however, in examining the adoption of blended learning in English as a second language (ESL) contexts. This study investigates what factors most influence instructors to adopt blended learning in different ESL settings. This research is informed by the work of Porter, Graham, Bodily, and Sandberg (2015) in a university context. Utilizing the same frameworks in a mixed methods exploratory research design, I surveyed 48 ESL instructors from three different ESL settings, then followed up with interviews of nine Language Instruction for Newcomers to Canada (LINC) instructors. Quantitative data point to similarities in the factors that most influence the technology-adoption decisions of instructors across different ESL settings, primarily the ability to quickly upload and download materials and the availability of professional development. Qualitative data suggest that adoption is primarily hampered by required time commitments and the lack of technical supports. This research contributes to the discussion on blended learning adoption, specifically in relation to government-funded LINC programs. Lessons learned will facilitate instructor implementation and program policies.
Citation
Shebansky, W.J. (2018). Blended Learning Adoption in an ESL Context: Obstacles and Guidelines. TESL Canada Journal, 35(1), 52-77. Retrieved February 28, 2020 from https://www.learntechlib.org/p/188390/.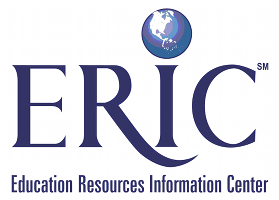 This record was imported from
ERIC
on January 9, 2019. [
Original Record
]
ERIC is sponsored by the Institute of Education Sciences (IES) of the U.S. Department of Education.
Copyright for this record is held by the content creator. For more details see ERIC's copyright policy.
Keywords
References
View References & Citations Map
Abbo, M., Rossiter, M., & Hatami, S. (2015). Promoting engagement with peer-reviewed journal articles in adult ESL programs. TESL Canada Journal, 33(1), 80–105.

Alberta Education. (2012). Technology and High School Success (THSS) final report. Retrieved from h p://education.alberta.ca/media/6807230/technology%20and%20high%20school%20 success%20final%20report.pdf

Alberta Education. (2016). Flexible pathways to success: Technology to design for diversity. Retrieved from h ps://education.alberta.ca/media/3272631/uofa-flexible-pathways_finalreport_july26-2016_online.pdf

Benson, V., Anderson, D., & Ooms, A. (2011). Educators' perceptions, a itudes and practices: Blended learning in business and management education. Research in Learning Technology, 19(2), 143–154. Doi:10.1080/21567069.2011.586676
Brown, M.G. (2016). Blended instructional practice: A review of the empirical literature on instructors' adoption and use of online tools in face-to-face teaching. The Internet and Higher Education, 31(1), 1–10. Doi:10.1016/J.iheduc.2016.05.001

Coll, S. (2016). Pedagogy for education on sustainability: Integrating digital technologies and learning experiences outside school. Eco-thinking, 1(1). Retrieved from h p://eco-thinking. Org/index.php/journal/article/view/11/19

Creswell, J.W. (2014). Research design: Qualitative, quantitative, and mixed methods approaches (4th ed.). Thousand Oaks, CA: SAGE Publications, Inc.

Fahy, P., Sturm, M., McBride, R., & Edgar, J. (2016). Narrative and evaluation report: Blended learning innovation for IRCC se lement language training. Retrieved from h p://learnit2teach.ca/ wpnew/wp-content/uploads/LearnIT2teach_13_16_Eval_Rpt.pdf

Fresen, J.W. (2010). Factors influencing lecturer uptake of e-learning. Teaching English with technology, Special Edition on LAMS and learning design, 10(3), 81–97. Retrieved from h p:// yadda.icm.edu.pl/yadda/element/bwmeta1.element.desklight-8ab4ac01-98db-4246-aa73eeb091043d06/c/6fresen.pdf

Garnham, C., & Kaleta, R. (2002). Introduction to hybrid courses. Teaching with Technology Today, 8(6). Retrieved from h p:// www.uwsa.edu/t/articles/garnham.htm

Garrison, D.R., & Kanuka, H. (2004). Blended learning: Uncovering its transformative potential in higher education. The Internet and Higher Education, 7(2), 95–105. Doi:10.1016/J.iheduc.2004.02.001
Ginns, P., & Ellis, P. (2007). Quality in blended learning: Exploring the relationships between on-line and face-to-face teaching and learning. Internet and Higher Education, 10(1), 53–64.
Graham, C.R., Woodfield, W., & Harrison, J.B. (2013). A framework for institutional adoption and implementation of blended learning in higher education. The Internet and Higher Education, 18(1), 4–14. Doi:10.1016/J.iheduc.2012.09.003

Hajer, A., Kaskens, A., & Stasiak, M. (2007). LINC 5–7 curriculum guidelines: Language instruction for newcomers to Canada. Toronto, Ontario, Canada: Toronto Catholic District School Board. Retrieved from h p://atwork.se lement.org/downloads/linc/LINC_Curriculum_Guidelines_5-7.pdf

Jacobs, J. (2016). High school of the future: Cuing-edge model capitalizes on blended learning to take personalization further. Education Next, 16(3), 44+.

Johnson, L., Adams Becker, S., Estrada, V., & Freeman, A. (2014). NMC Horizon Report: 2014 Higher Education Edition. Austin, Texas: The New Media Consortium. Retrieved from h p:// www.nmc.org/publications/2014-horizon-report-higher-ed
Johnson, R., & Onwuegbuzie, A. (2004). Mixed methods research: A research paradigm whose time has come. Educational Researcher, 33(7), 14–26.

Jones, J. (2001). CALL and the teacher's role in promoting learner autonomy [Electronic Version]. CALL-EJ Online, 3(1). Retrieved from h p://callej.org/journal/3-1/jones.html

Kanuka, H., & Rourke, L. (2014). Using blended learning strategies to address teaching development needs: How does Canada compare? Canadian Journal of Higher Education, 43(3), 19–35.

Lawrence, G., Haque, E., King, J., & Rajabi, S. (2014). Exploring the feasibility of e-learning in Ontario ESL programs. Contact, 40(1), 12–18. Retrieved from h p:// www.teslontario.org/ uploads/publications/contact/ContactSpring2014.pdf LearnIT2teach (2017, March 27). Teacher training. Retrieved from h p://learnit2teach.ca/wpnew/ about-2/professional-development/

Mirriahi, N., Vaid, B.S., & Burns, D.P. (2015). Meeting the challenge of providing flexible learning opportunities: Considerations for technology adoption amongst academic staff. Canadian Journal of Learning and Technology, 41(1). Retrieved from h p:// www.cjlt.ca/index.php/cjlt/ article/view/863

McLester, S. (2011). Building a blended learning program: Combining face-to-face and virtual instruction addresses all learners in the pursuit of 21st century skills. District Administration, 47(9). Retrieved from h ps:// www.districtadministration.com/article/building-blendedlearning-program

Moskal, P.D., Dziuban, C.D., & Hartman, J. (2013). Blended learning: A dangerous idea? Internet and Higher Education, 18(1), 15–23. Doi:10.1016/J.iheduc.2012.12.001
Oliver, M., & Trigwell, K. (2005). Can blended learning be redeemed? E-Learning and Digital Media, 2(1), 17–26. Doi:10.2304/elea.2005.2.1.17
Porter, W., Graham, C., Bodily, R. & Sandberg, D. (2015). A qualitative analysis of institutional drivers and barriers to blended learning adoption in higher education. The Internet and Higher Education, 28(1), 17–27. Doi:10.1016/J.iheduc.2015.08.003TESL CANADA JOURNAL/REVUE TESL DU CANADA VOLUME 35, ISSUE 1, 2018
Reid, P. (2014). Categories for barriers to adoption of instructional technologies. Education and Information Technologies, 19(2), 383–407. Doi.org/10.1007/s10639-012-9222-z
Riasati, M.J., Allahyar, N., & Tan, K-E. (2012). Technology in language education: Benefits and barriers. Journal of Education and Practice, 3(5), 25–30. Retrieved from h p://iiste.org/Journals/ index.php/JEP/article/view/1495/1427
Riel, J., Lawless, K.A., & Brown, S.W. (2016). Listening to the teachers: Using weekly online teacher logs for ROPD to identify teachers' persistent challenges when implementing a blended learning curriculum. Journal of Online Learning Research, 2(2), 169–200. Retrieved from h ps://papers.ssrn.com/sol3/papers.cfm?abstract_id=2820338

Rogers, E.M. (2003). Diffusion of innovations. New York: The Free Press. Retrieved from h ps:// teddykw2.files.wordpress.com/2012/07/evere-m-rogers-diffusion-of-innovations.pdf

Sax, L.J., Gilmartin, S.K., & Bryant, A.N. (2003). Assessing response rates and nonresponse bias in web and paper surveys. Research in Higher Education, 44(4), 409–432.

Tshabalala, M., Ndeya-Ndereya, C., & Vander Merwe, T. (2014). Implementing blended learning at a developing university: Obstacles in the way. The Electronic Journal of e-Learning, 12(1), 101–110.
These references have been extracted automatically and may have some errors. Signed in users can suggest corrections to these mistakes.
Suggest Corrections to References