You are here: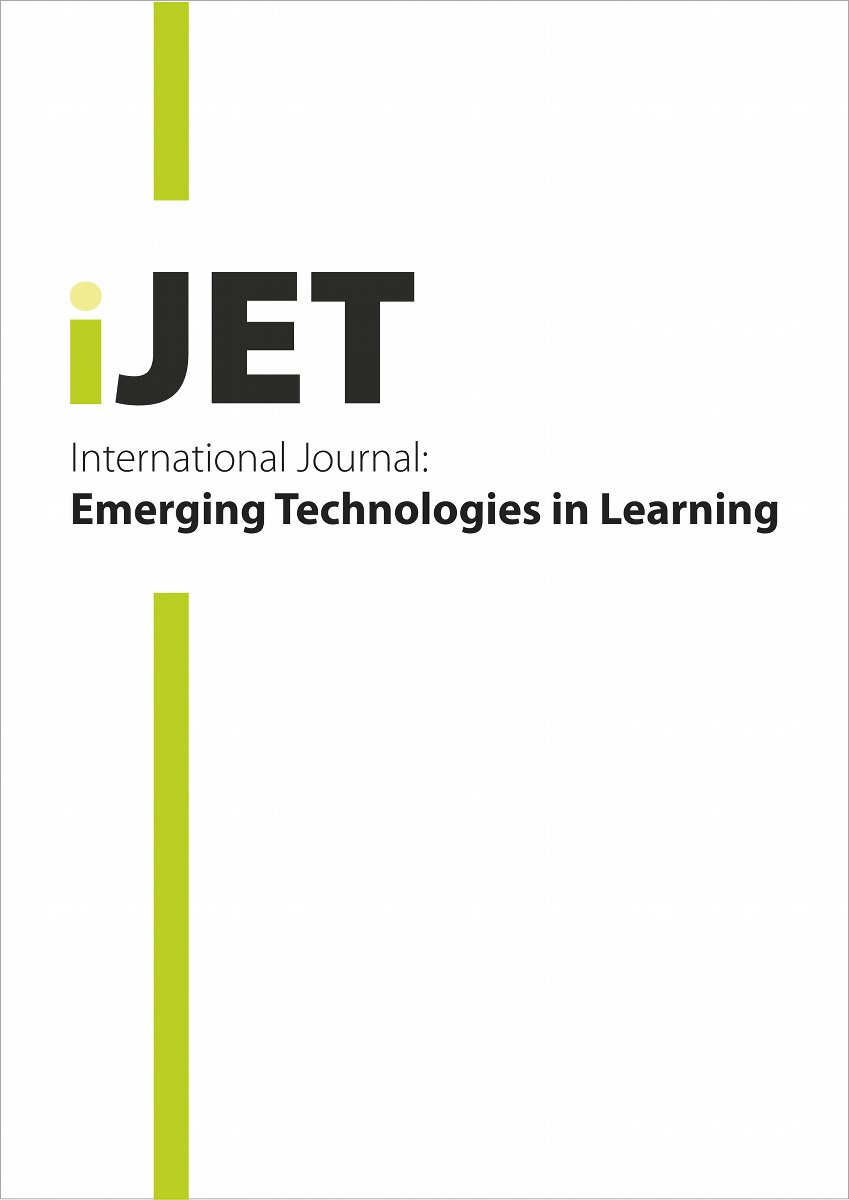 An Integrated Model to Enhance Virtual Learning Environments with Current Social Networking Perspective
ARTICLE
Kashif Laeeq, Zulfiqar Memon, National University of Computer and Emerging Sciences (NUCES-FAST)
iJET Volume 13, Number 9, ISSN 1863-0383 Publisher: International Journal of Emerging Technology in Learning, Kassel, Germany
Abstract
A Virtual Learning Environment (VLE) is an accumulation of incorporated soft-ware components, empowering the administration of web-based learning (online learning, e-learning). The quality of VLE is indispensable for the accomplishment of e-learning goals and responsible to engage students during web based learning. The attributes of existing VLES does not completely meet with the requirements of today's e-learning. Consequently, decreases students' interest, participation and engagement with web-based e-learning. In contrast, the learners' engagement and participation are higher in social networking sites (SNS). For this reason, many researchers believe that the inclusion of features, similar to SNSs, in VLE may in-crease its effectivity. The goal of this research article is to investigate existing e-learning platform and make a room for SNSs and online tools for e-learning. The paper proposes an integrated model to enhance existing e-learning environment by incorporating the strength of SNSs and other potential tools with VLEs. This re-search article will provide a good direction and new thoughts for the researchers of technology supported learning-domain.
Citation
Laeeq, K. & Memon, Z. (2018). An Integrated Model to Enhance Virtual Learning Environments with Current Social Networking Perspective. International Journal of Emerging Technologies in Learning (iJET), 13(9), 252-268. Kassel, Germany: International Journal of Emerging Technology in Learning. Retrieved September 25, 2020 from https://www.learntechlib.org/p/184886/.
References
View References & Citations Map
[1] Palanivel, K., & Kuppuswami, S. (2014). Architecture Solutions to E-Learning Systems Using Service-Oriented Cloud Computing Reference Architecture. International Journal of Application in Engineering Management(IJAIEM), 3(3), 547–559.

[2] Meyer, K.A. (2014). Student Engagement in Online Learning: WhatWorks and Why Overview. ASHE Higher Education Report, 40(6), 1–114.

20018[3] Martínez Argüelles, M.J., Blanco Callejo, M., & Castán Farrero, J.M. (2013). Dimensions of Perceived Service Quality in Higher Education Virtual Learning Environments. RUSC. Universities and Knowledge Society Journal, 10(1), 89-106-285.

[5] Lestari, I., & Hendradjaya, B. (2014). The Application Model of Learning Management System Quality in Asynchronous Blended Learning System. Proceedings of 2014

[6] McGee, P., & Reis, A. (2012). Blended course design: A synthesis of best practices. Journal of Asynchronous Learning Networks, 16(4), 7-22

[7] Dahlstrom, E., Brooks, D.C., & Bichsel, J. (2014). The Current Ecosystem of Learning Management Systems in Higher Education: Student, Faculty, and IT Perspectives. EDUCAUSE Research Report, 27. Retrieved from http://www.educause.ed

[9] Vaughan N. (2014) Student engagement and blended learning: making the assessment connection Educ Sci 2014 4 247 64

[12] Tsai, C.W. (2017). Applications of social networking for universal access in online learning environments. In Universal Access in the Information Society. Retrieved from http://link.springer.com/article/10.1007%2Fs10209-016-0455-2

[13] Manca, S. And Ranieri M. (2013) Is a tool suitable for learning? A critical review of the literature on Facebook as a technology-enhanced learning environment Journal of Computer Assisted Learning 29, 487-504 https://doi.org/10.1111/jcal.12007

[14] Srivastava, P. (2012) Social Networking& Its Impact on Education-System in Contemporary Era International Journal of Information Technology Infrastructure 1, 11-18

[15] Alhazmi, A.K., Rahman, A.A., Computing, F., & Johor, S. (2013). Facebook in higher education!: Students' use and perceptions. Advances in Information Sciences and Service Sciences, 5(15), 32–41.

[16] Buzzetto-More, N.A. (2012). Social networking in undergraduate education. Interdisciplinary Journal of Information, Knowledge, and Management, 7, 63–90.

[22] Alelaiwi, A., & Hossain, M.S. (2015). Evaluating and Testing User Interfaces for ELearning System!: Blackboard Usability Testing. Journal of Information Engineering and Applications, 5(1), 23–31.

[27] Trichkova, E. (2015). ISO 9126 Based Quality Assessment Approach for e-Learning System, 21–29.

[36] Kumar, S., & Daniel, B.K. (2016). Integration of learning technologies into teaching within Fijian Polytechnic Institutions. International Journal of Educational Technology in Higher Education. Https://doi.org/10.1186/s41239-016-0036-8[37]Ubaidullahalias Kashif¸Zulfiqar A. Memon, et. Al, Architectural Design of Trusted Platform for IaaS Cloud Computing, International Journal of Cloud Applications and Computing (IJCAC), vol. 8, issue 2, 2018. Pp. 47-65.

[38] Alawawdeh A.M.H., Kowalski S.J. (2015) Facebook as a Learning Tool inFormal Learning Process. In: Stephanidis C. (eds) HCI International 2015-Posters' Extended Abstracts. HCI 2015. Communications in Computer and Information Science, vol 529. Springer, Cham

[54] Prestridge, S (2014) A focus on students' use of Twitter– Their interactions with each oth-er, content and interface. Active Learning in Higher Education 15(2): 101–115.
[56] Veeramanickam, M.R.M., & Radhika, N. (2014). A Smart E-Learning System for Social Networking, 4(3), 8708.
These references have been extracted automatically and may have some errors. Signed in users can suggest corrections to these mistakes.
Suggest Corrections to References