You are here: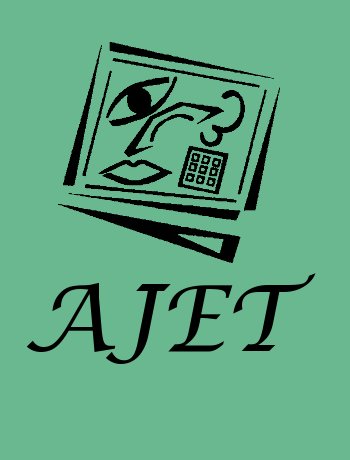 Physiotherapy student perspectives on synchronous dual-campus learning and teaching
ARTICLE
Australasian Journal of Educational Technology Volume 34, Number 3, ISSN 0814-673X Publisher: Australasian Society for Computers in Learning in Tertiary Education
Abstract
An increasing number of universities offer educational programmes across multiple campuses, as a way of facilitating access to tertiary education and filling the shortage of health professionals in rural and regional settings. Offering an equitable learning experience across all sites has been considered an important aspect in any learning and teaching approach. This qualitative study analysed data from 10 focus group discussions and 11 unit evaluations, to explore student perceptions of synchronous dual-campus delivery of a physiotherapy programme in Central Queensland, Australia. An inductive approach to thematic analysis was used. Three themes emerged: (a) Student location influences learning; (b) Videoconferencing impacts learning and teaching; and (c) Dual-campus delivery determines teaching structures and shapes teaching processes. Difficulties related to cross-campus communication, logistics, and opportunities for interaction and engagement were seen as detrimental to synchronous dual-campus delivery. Skill-based demonstrations added another level of complexity. However, students identified a potential benefit from accessing expertise from both campuses. With careful planning and consideration of the potential barriers and facilitators, synchronous dual-campus learning environments can be an effective delivery option for higher education institutions. This study builds on existing literature and suggests a number of strategies that are specific to this mode of programme delivery.
Citation
Divanoglou, A., Chance-Larsen, K., Fleming, J. & Wolfe, M. (2018). Physiotherapy student perspectives on synchronous dual-campus learning and teaching. Australasian Journal of Educational Technology, 34(3),. Australasian Society for Computers in Learning in Tertiary Education. Retrieved January 30, 2023 from https://www.learntechlib.org/p/184580/.
Keywords
References
View References & Citations Map
Australian Government. (2013). Review of Australian Government health workforce programs. Canberra: Author. Retrieved from http://www.health.gov.au/internet/publications/publishing.nsf/Content/workreview-australian-government-health-workforce-programs-toc~executive-summary

Biggs, J. (2014). Constructive alignment in university teaching: HERDSA Review of Higher Education, 1, 5– 22). Retrieved from http://herdsa.org.au/system/files/HERDSARHE2014v01p05_0.pdf

Bower, M., Dalgarno, B., Kennedy, G.E., Lee, M.J.W., & Kenney, J. (2015). Design and implementation factors in blended synchronous learning environments: Outcomes from across-case analysis. Computers& Education, 86, 1–17. Doi:10.1016/J.compedu.2015.03.006
Braun, V., & Clarke, V. (2006). Using thematic analysis in psychology. Qualitative Research in Psychology, 3(2), 77–101.

Chakraborty, M., & Victor, S. (2004). Do's and don'ts of simultaneous instruction to on-campus and distance students via videoconferencing. Journal of Library Administration, 41(1-2), 97–112.

Cochrane, C. (1996). The use of videoconferencing to support learning: An overview of issues relevant to the library and information profession Education for Information, 14(4), 317–330. Doi:10.3233/EFI-199614406
Cunningham, U. (2014). Teaching the disembodied: Othering and activity systems in a blended synchronous learning situation. International Review of Research in Open and Distance Learning, 15(6), 33–51.

Eley, D.S., Synnott, R., Baker, P.G., & Chater, A.B. (2012). A decade of Australian Rural Clinical School graduates: Where are they and why? Rural and Remote Health, 12, 1937. Retrieved from http://www.rrh.org.au/articles/subviewnew.asp?ArticleID=1937

Freeman, M. (1998). Videoconferencing: A solution to the multi-campus large classes problem? British Journal of Educational Technology, 29(3), 197–210.
Gill, D., Parker, C., & Richardson, J. (2005). Twelve tips for teaching using videoconferencing. Medical Teacher, 27(7), 573–577.
Gillies, D. (2008). Student perspectives on videoconferencing in teacher education at a distance. Distance Education, 29(1), 107–118. Doi:10.1080/01587910802004878
Grobler, L., Marais, B.J., & Mabunda, S. (2015). Interventions for increasing the proportion of health professionals practising in rural and other underserved areas. The Cochrane Database of Systematic Reviews, 6.
Halabi, A.K. (2005). Accounting teleteaching lectures: Issues of interaction and performance. Accounting Forum, 29, 207–217.

Hortos, K., Sefcik, D., Wilson, S.G., McDaniel, J.T., & Zemper, E. (2013). Synchronous videoconferencing: Impact on achievement of medical students. Teaching and Learning in Medicine, 25(3), 211–215.

Jones, A.Y.M., Dean, E., & Hui-Chan, C. (2010). Comparison of teaching and learning outcomes between video-linked, web-based, and classroom tutorials: An innovative international study of profession education in physical therapy. Computers& Education, 54(4), 1193–1201.

Luck, J.A.T. (2008). Lost in translations: A socio-technical study of interactive videoconferencing at an Australian university (Doctoral dissertation). Central Queensland University, Australia. Retrieved from http://acquire.cqu.edu.au:8080/vital/access/manager/Repository/cqu:4525

Moore, M.G. (1993). Theory of transactional distance. In D. Keegan (Ed.), Theoretical principles of distance education (pp. 22–38). New York, NY: Routledge.

Moridani, M. (2007). Asynchronous video streaming vs. Synchronous videoconferencing for teaching a pharmacogenetic pharmacotherapy course. American Journal of Pharmaceutical Education, 71(1), 1–10.

Oliver, D.G., Serovich, J.M., & Mason, T.L. (2005). Constraints and opportunities with interview transcription: Towards reflection in qualitative research. Social forces: A Scientific Medium of Social Study and Interpretation, 84(2), 1273–1289.
Oz, H.H. (2005). Synchronous distance interactive classroom conferencing. Teaching and Learning in Medicine, 17(3), 269–273.
Palmgren, P.J., Lindquist, I., Sundberg, T., Nilsson, G.H., & Laksov, K.B. (2014). Exploring perceptions of the educational environment among undergraduate physiotherapy students. International Journal Of Medical Education, 5, 135–146.

Park, Y.J., & Bonk, C.J. (2007). Is online life a breeze? A case study for promoting synchronous learning in a blended graduate course. MERLOT Journal of Online Learning and Teaching, 3(3), 307–323. Retrieved from http://jolt.merlot.org/vol3no3/park.pdf

Robertson, J.L., & Shrewsbury, R.P. (2011). Video teleconferencing in the compounding laboratory component of a dual-campus doctor of pharmacy program. American Journal of Pharmaceutical Education, 75(9), 1–6.
Rogers, P.C., Graham, C.R., Rasmussen, R., Campbell, J.O., & Ure, D.M. (2003). CASE 2 Blending faceto-face and distance learners in asynchronous class: Instructor and learner experiences. Quarterly Review of Distance Education, 4(3), 245–251. Retrieved from http://www.infoagepub.com/qrdeissue.html?i=p54c69ed9966e3

Scott, G. (2016). Transforming graduate capabilities& Achievement standards for a sustainable future: Key insights from a 2014-16 Office for Learning& Teaching National Senior Teaching Fellowship. Retrieved from http://flipcurric.edu.au/sites/flipcurric/media/107.pdf

Smyth, R. (2005). Broadband videoconferencing as a tool for learner-centred distance learning in higher education. British Journal of Educational Technology, 36(5), 805–820.
Snadden, D., & Bates, J. (2005). Expanding undergraduate medical education in British Columbia: a distributed campus model. Canadian Medical AssociationJjournal = Journal de l'Association Medicale Canadienne, 173(6), 589.

Steedman, M., Smith, K., Martin, F., & Keleher, P. (2006). Successful cross-campus management of first year engineering courses [electronic resource]. SanDiego, CA: IEEE.

Szeto, E. (2014). Bridging the students' and instructor's experiences: Exploring instructional potential of videoconference in multi-campus universities. Turkish Online Journal of Educational Technology, 13(1), 64. Retrieved from http://www.tojet.net/articles/v13i1/1316.pdf
Szeto, E. (2015). Community of inquiry as an instructional approach: What effects of teaching, social and cognitive presences are there in blended synchronous learning and teaching? Computers& Education, 81, 191–201. Doi:10.1016/J.compedu.2014.10.015

Taylor, S.J., Maharaj, P., Williams, K., Chetty, M., & Sheldrake, C. (2010). Pharmacy students' perspectives and performance following inter-campus lecture delivery via video-conferencing. Focus on Health Professional Education: A Multi-disciplinary Journal, 12(1), 39–51. Retrieved from https://fohpe.org/FoHPE

Tennant, J. (1999). Teleteaching with large groups: A case study from the Monash experience. Australasian Journal of Educational Technology, 15(1), 80–94. Doi:10.14742/ajet.1848

Wilson, N.W., Couper, I.D., De Vries, E., Reid, S., Fish, T., & Marais, B.J. (2009). A critical review of interventions to redress the inequitable distribution of healthcare professionals to rural and remote areas. Rural Remote Health, 9(2), 1–21. Retrieved from http://www.rrh.org.au/articles/subviewnew.asp?ArticleID=1060

Winchester, H.P.M., & Sterk, B.F. (2006, July). Multi-campus university management: Lessons from AUQA audit reports. Paper presented at the AUQF 2006 Quality Outcomes and Diversity Forum, Perth, Western Australia.

World Health Organization. (2010). Increasing access to health workers in remote and rural areas through improved retention: Global policy recommendations. Geneva: Author. Retrieved from http://www.searo.who.int/nepal/mediacentre/2010_increasing_access_to_health_workers_in_remote_and_Rural_areas.pdf

Worley, P., Martin, A., Prideaux, D., Woodman, R., Worley, E., & Lowe, M. (2008). Vocational career paths of graduate entry medical students at Flinders University: A comparison of rural, remote and tertiary tracks. Medical Journal of Australia, 188(3), 177–178. Retrieved from https://www.mja.com.au/journal/2008/188/3/vocational-career-paths-graduate-entry-medical-studentsflinders-university
These references have been extracted automatically and may have some errors. Signed in users can suggest corrections to these mistakes.
Suggest Corrections to References