You are here: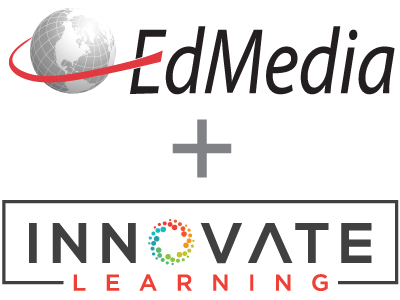 Online Learning in Higher Education: Comparing Teacher and Learner Perspectives
PROCEEDING
EdMedia + Innovate Learning, in Amsterdam, Netherlands Publisher: Association for the Advancement of Computing in Education (AACE), Waynesville, NC
Abstract
Abstract: Higher education teachers' and learners' experiences of online teaching and online learning are tempered by their respective perceptions of their online educational environments. While much research has been undertaken in recent years to explore students' or teachers' perceptions of online education, less research has been conducted that investigates the perceptions of both groups in parallel contexts. Utilizing a mixed methods research approach, focus groups and questionnaires were administered to three cohorts of students and their teachers, across three institutions. Results are presented in terms of teachers' and students' perceptions of preferred online learning environments, including their most and least agreed upon perceptions, and their perceptions of the major skills needed by online teachers. Finally, implications for course design, professional development and future research are considered.
Citation
Kilgour, P. & Northcote, M. (2018). Online Learning in Higher Education: Comparing Teacher and Learner Perspectives. In T. Bastiaens, J. Van Braak, M. Brown, L. Cantoni, M. Castro, R. Christensen, G. Davidson-Shivers, K. DePryck, M. Ebner, M. Fominykh, C. Fulford, S. Hatzipanagos, G. Knezek, K. Kreijns, G. Marks, E. Sointu, E. Korsgaard Sorensen, J. Viteli, J. Voogt, P. Weber, E. Weippl & O. Zawacki-Richter (Eds.), Proceedings of EdMedia: World Conference on Educational Media and Technology (pp. 2089-2099). Amsterdam, Netherlands: Association for the Advancement of Computing in Education (AACE). Retrieved February 27, 2021 from https://www.learntechlib.org/primary/p/184450/.
References
View References & Citations Map
Baran, E., Correia, A.-P., & Thompson, A. (2013). Tracing successful online teaching in higher education: Voices of exemplary online teachers. Teachers College Record, 115(3), 1-41.
Bouta, H., Retalis, S., & Paraskev, F. (2011). Utilising a collaborative macro-script to enhance student engagement: A mixed method study in a 3D virtual environment. Computers& Education, 58(1), 501-517.
Bowers, J., & Kumar, P. (2017). Students' perceptions of teaching and social presence: A comparative analysis of face-to-face and online learning environments Blended Learning: Concepts, Methodologies, Tools, and Applications (pp. 1532-1550): IGI Global.
Burnett, B.M., & Roberts, A.G. (2005). Online collaborative assessment: Unpacking both process and product. In P. Comeaux (Ed.), Assessing online learning (pp. 55-71). Bolton, MA: Anker Publishing Company Inc.
Cochran, J.D., Baker, H.M., Benson, D., & Rhea, W. (2016). Business student perceptions of online learning: Using focus groups for richer understanding of student perspectives. Organization Management Journal, 13(3), 149-166.
Coughlin, E., & Kajder, S. (2009). The Impact of online collaborative learning on educators and classroom practices. Retrieved from San Jose, California: http://www.cisco.com/web/about/citizenship/socioeconomic/docs/Metiri_Teacher_Collaboration_Research.pdf
Creswell, J.W., & Plano Clark, V.L. (2011). Designing and conducting mixed methods research (2nd ed.). Thousand Oaks, CA: Sage.
Downing, J.J., & Dyment, J.E. (2013). Teachers readiness, preparation, and perceptions of preparing preservice teachers in a fully online environment: An exploratory study. The Teacher Educator, 48(2), 96-108.
Garrison, D.R., & Cleveland-Innes, M. (2005). Facilitating cognitive presence in online learning: Interaction is not enough. The American Journal of Distance Education, 19(3), 133-148.
Glogowska, M., Young, P., Lockyer, L., & Moule, P. (2011). How 'blended' is blended learning?: Students' perceptions of issues around the integration of online and face-to-face learning in a continuing professional development (CPD) healthcare context. Nurse Education Today, 31(8), 887-891.
Herrington, J., Oliver, R., & Herrington, T. (2007). Authentic learning on the web: Guidelines for course design. Faculty of Education Papers: University of Wollongong.
Herrington, J., Reeves, T.C., & Oliver, R. (2010). A guide to authentic e-learning. New York: Routledge.
Hosler, K.A., & Arend, B.D. (2012). Strategies and principles to develop cognitive presence in online discussions. In Z. Akyol & D.R. Garrison (Eds.), Educational communities of inquiry: Theoretical framework, research and practice (pp. 148-167). Hershey, Pennsylvania: IGI Global.
Kear, K., Chetwynd, F., & Jefferis, H. (2014). Social presence in online learning communities: The role of personal profiles. The Journal of the Association for Learning Technology, 22, 1-15.
Kim, K.-J., Liu, S., & Bonk, C.J. (2005). Online MBA students' perceptions of online learning: Benefits, challenges, and suggestions. The Internet and Higher Education, 8(4), 335-344.
King, C., & Felten, P. (2012). Threshold concepts in educational development: An introduction. Journal of Faculty Development. Special Issue: Threshold Concepts in Educational Development, 26(3), 5-7.
Lowenthal, P.R. (2010). The evolution and influence of social presence theory on online learning. In T.T. Kidd (Ed.), Online education and adult learning: New frontiers for teaching practices. (pp. 124-139). Hershey:
Meyer, J.H.F., & Land, R. (2005). Threshold concepts and troublesome knowledge (2): Epistemological considerations and a conceptual framework for teaching and learning. Higher Education, 49(3), 373–388.
Napier, N.P., Dekhane, S., & Smith, S. (2011). Transitioning to blended learning: Understanding student and faculty perceptions. Journal of Asynchronous Learning Networks, 15(1), 20-32.
Palmer, S., & Holt, D. (2009). Staff and student perceptions of an online learning environment: Difference and development. Australasian Journal of Educational Technology, 25(3), 366-381.
Pearson, J., & Trinidad, S. (2005). OLES: An instrument for refining the design of e-learning environments. Journal of Computer Assisted Learning, 21(6), 396-404.
Perkins, D. (2006). Constructivism and troublesome knowledge. In J. Meyer& R. Land (Eds.), Overcoming barriers to student understanding: Threshold concepts and troublesome knowledge (pp. 33-47). New York:
Rienties, B., Brouwer, N., & Lygo-Baker, S. (2013). The effects of online professional development on higher education teachers' beliefs and intentions toward learning facilitation and technology. Teaching and Teacher Education, 29, 122-131.
Russo, T., & Benson, S. (2005). Learning with invisible others: Perceptions of online presence and their relationship to cognitive and affective learning. Educational Technology& Society, 8(1), 54-62.
Sherblom, J.C., Withers, L.A., & Leonard, L.G. (2013). The influence of computer-mediated communication (CMC) competence on computer-supported collaborative learning (CSCL) in online classroom discussions. Human Communication, 16(1), 31-39.
These references have been extracted automatically and may have some errors. Signed in users can suggest corrections to these mistakes.
Suggest Corrections to References