You are here: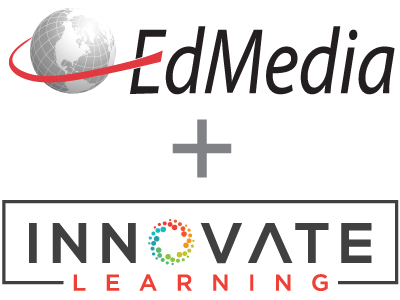 Closing the Gap: How Can the School System Embrace the Age of Acceleration?
PROCEEDING
EdMedia + Innovate Learning, in Washington, DC ISBN 978-1-939797-29-2 Publisher: Association for the Advancement of Computing in Education (AACE), Waynesville, NC
Abstract
The appearance of ICT in the 80's has transformed industries operations as well as their workspaces to improve productivity and performances (McCain, Jukes, & Crockett, 2010; Lorenz, Rüßmann, Strack, Lasse Lueth, & Bolle, 2015). The evolution of Digital Hardware, Digital Network, Digital Information and Digital Collaboration, which is the new engine of the global economy, companies are continuously upgrading their ICT equipment to maintain or increase performance. This new technological wave demands new skills in the work place, namely, problem solving, team work, communication, critical thinking and creativity which seem to be the top five competencies (Sproat, 2015). Facing increasing demand from the digital industry, the school system has been suffering to prepare student for the digital society. The education system needs to have a complete face lift. Therefore, we have identified Three Educational Forces that could transform the learning culture to prepare students for the digital society.
Citation
Chiasson, M. & Freiman, V. (2017). Closing the Gap: How Can the School System Embrace the Age of Acceleration?. In J. Johnston (Ed.), Proceedings of EdMedia 2017 (pp. 615-620). Washington, DC: Association for the Advancement of Computing in Education (AACE). Retrieved January 17, 2020 from https://www.learntechlib.org/primary/p/178369/.
References
View References & Citations Map
Branigan-Pipe, Z (2016). 21st Century Learning, 20th Century Classroom. Association Education Canada, 56(3). Http://www.cea-ace.ca/education-canada/article/21st-century-learning-20th-century-classroom. Bundy, A. (2007). Computer thinking is pervasive. Journal of Scientific and Practical Computing, Vol. 1, No. 2, 6769.
Chiasson, M. (2004). Quelle est l'attitude des administrateurs scolaires face à l'intégration des Technologies de l'information et de Communication, Université de Moncton.
Cobo, C. (2013). Skills for Innovation: Envisioning an Education That prepare for changing world. The Curriculum Journal, v(24), 1, 67-85.
Djambong, T., & Frieman, V. (2016). Task-base assessment of students' computational thinking skills developed through visual programming or tangible coding environments. Presentation at The CELDA2016 International Conference, Manheim, Germany, October, 24-27.
Friedman, T. (2016). Thank you for being late: An Optimist's Guide to Thriving in Age of Acceleration. Farrar, Straus and Giroux.
Fluke, A., Webb, M., Cox, M., Angeli, C., Malyn-Smith, J., Voogt, J., & Zagami, J. (2016). Arguing for computer science in the school curriculum. Educational Technology and Society, 19(3) 38-46.
Gardner (1983), D.P.A Nation At Risk: The imperative for educational reform. Washington, DC: United States Government Printed Office.
Lefebvre, H. (1991). The production of space. Oxford: Blackwell.
Lye, S.Y., & Koh, J.H.L. (2014). Review on teaching and learning of computational thinking through programming: What is next for K-12? Computers in Human Behavior, 41, 51-61.
Lorenz, M., Rüßmann, M., Strack, R., Lasse Lueth, K., & Bolle M. (2015). Man and Machine in Industry 4.0: How will Technology transform the Industrial Workforce Through 2025? Boston Consultation Group. Http://www.bcg.it/documents/file197250.pdf McCain, T., Jukes, I. & Crockett, L. (2010). Living on the Future Edge: Windows of Tomorrow, Sage Publishing.
Miller, L.D., Soh, L.K., Chiracescu, V., Ingraham, E., Shell, D.F & Hazley, M.P. (2014). Integrating Computational and Creative Thinking to Improve Learning and Performance in CS1. Proceedings of SIGCSE'14, Atlanta, Georgia, USA.
Nation, D. (2017). What is Web 3.0 and is it here yet? : A brief Intro to Web 3.0 and what to expect. Lifewire. [En ligne]. Https://www.lifewire.com/what-is-web-3-0-3486623Sproat, L. (2015). Transformation and Technology in
Webster, M. (2015). Reimagining Learning: Defining Strategies for Engagement. GenslerOnCities. Http://www.gensleron.com/cities/2015/7/6/reimagining-learning-defining-strategies-for-engagement.html
Zufferey, C. & King, S. (2016). Social work learning spaces: the Social Work Studio. Higher Education Research& Development, 35:2, 395-408.
These references have been extracted automatically and may have some errors. Signed in users can suggest corrections to these mistakes.
Suggest Corrections to References