You are here: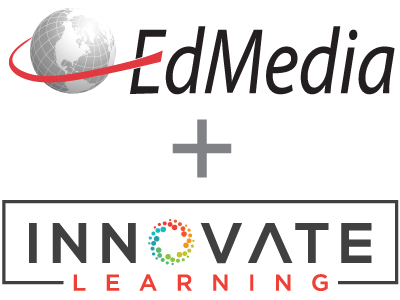 The Nightmare is Over: A Simple Guide to Design Effective Subject Outlines
PROCEEDING
Jorge Reyna, University of Technology Sydney, Australia
EdMedia + Innovate Learning, in Washington, DC ISBN 978-1-939797-29-2 Publisher: Association for the Advancement of Computing in Education (AACE), Waynesville, NC
Abstract
Higher education institutions worldwide are continuously implementing evidence-based educational approaches and quality control of subjects, courses, and programs. In this regard, a subject outline is a learning design document and an agreement between academics and students. It needs to address the subject structure, what are the requirements, assessment tasks, expectations and so on. A useful subject outline requires sound pedagogical and instructional approaches and to be clearly written, succinct, and conversational when possible. If information is missing or is not easily accessible, it will cause student confusion, unnecessary email traffic and potentially, loss of interest in the subject. Anecdotal reports indicate that students do not engage in reading subject outlines and their attitude towards the usefulness of this document are not well-known in the literature. This paper covers five sections commonly used in subject outlines in Australian universities.
Citation
Reyna, J. (2017). The Nightmare is Over: A Simple Guide to Design Effective Subject Outlines. In J. Johnston (Ed.), Proceedings of EdMedia 2017 (pp. 528-536). Washington, DC: Association for the Advancement of Computing in Education (AACE). Retrieved June 4, 2020 from https://www.learntechlib.org/primary/p/178358/.
References
View References & Citations Map
Bauman, Z. (2013). Liquid modernity: John Wiley& Sons.
Bergmann, J., & Sams, A. (2012). Flip your Classroom: Reach every student in every class everyday: International Society for Technology in Education.
Biggs, J.B., & Collis, K.F. (2014). Evaluating the quality of learning: The SOLO taxonomy (Structure of the Observed Learning Outcome): Academic Press.
Bishop, J.L., & Verleger, M.A. (2013). The flipped classroom: A survey of the research. Paper presented at the ASEE National Conference Proceedings, Atlanta, GA.
Bonk, C.J., & Graham, C.R. (2012). The handbook of blended learning: Global perspectives, local designs: John Wiley& Sons.
Clark, K.R. (2015). The Effects of the Flipped Model of Instruction on Student Engagement and Performance in the Secondary Mathematics Classroom. Journal of Educators Online, 12(1), 91-115.
Clark, R.C., Nguyen, F., & Sweller, J. (2011). Efficiency in learning: Evidence-based guidelines to manage cognitive load: John Wiley& Sons.
Du, S.C., Fu, Z.T., & Wang, Y. (2014). The Flipped Classroom-Advantages and Challenges. Proceedings of the 2014 International Conference on Economic Management and Trade Cooperation, 107, 17-20.
Garrison, D.R., & Vaughan, N.D. (2008). Blended learning in higher education: Framework, principles, and guidelines: John Wiley& Sons.
Goodsell, A.S. (1992). Collaborative learning: A sourcebook for higher education.
Guan, S. (2013). Flipped Learning Driven by Students: A Case Study of aForeign Language Class. 6th International Conference of Education, Research and Innovation (Iceri 2013), 464-468.
Hattie, J., & Timperley, H. (2007). The power of feedback. Review of educational research, 77(1), 81-112.
Herrington, J., & Herrington, A. (1998). Authentic assessment and multimedia: How university students respond to a model of authentic assessment. Higher Education Research& Development, 17(3), 305-322.
Hmelo-Silver, C.E. (2004). Problem-based learning: What and how do students learn? Educational psychology review, 16(3), 235-266.
Huang, Y.-N., & Hong, Z.-R. (2016). The effects of a flipped English classroom intervention on students' information and communication technology and English reading comprehension. Educational Technology Research& Development, 64(2), 175-193.
Klegeris, A., Bahniwal, M., & Hurren, H. (2013). Improvement in generic problem-solving abilities of students by use of tutor-less problem-based learning in a large classroom setting. Cbe-Life Sciences Education, 12(1), 73-79.
Kolb, A.Y., & Kolb, D.A. (2005). Learning styles and learning spaces: Enhancing experiential learning in higher education. Academy of management learning& Education, 4(2), 193-212.
Krathwohl, D.R. (2002). A revision of Bloom's taxonomy: An overview. Theory Into Practice, 41(4), 212-218.
Lane, S. (2015). Servant Leadership: Empowering Learners through °ÆFlipped°Ø Classrooms. American Journal of Educational Research, 3(11), 1211-1216.
Mayer, R.E. (2008). Applying the science of learning: evidence-based principles for the design of multimedia instruction. American Psychologist, 63(8), 760.
McCutcheon, K., Lohan, M., Traynor, M., & Martin, D. (2015). A systematic review evaluating the impact of online or blended learning vs. Face‐to‐face learning of clinical skills in undergraduate nurse education. Journal of advanced nursing, 71(2), 255-270.
Means, B., Toyama, Y., Murphy, R., & Baki, M. (2013). The effectiveness of online and blended learning: A metaanalysis of the empirical literature. Teachers College Record, 115(3), 1-47.
Mennella, T.A. (2016). Comparing the Efficacy of Flipped vs. Alternative Active Learning in a College Genetics Course. American Biology Teacher (University of California Press), 78(6), 471-479.
Ofstad, W., & Brunner, L.J. (2013). Team-based learning in pharmacy education. American Journal of Pharmaceutical Education, 77(4), 70.
Reyna, J. (2015). Active learning and the flipped classroom. Training& Development, 42(5), 30.
Romrell, D., Kidder, L.C., & Wood, E. (2014). The SAMR Model as a Framework for Evaluating mLearning. Journal of Asynchronous Learning Networks, 18(2), n2.
Selwyn, N. (2015). Minding our language: why education and technology is full of bullshit… and what might be done about it. Learning, Media and Technology, 1-7.
Ting, Y.-L. (2015). Tapping into students' digital literacy and designing negotiated learning to promote learner autonomy. Internet& Higher Education, 26, 25-32. Doi:10.1016/J.iheduc.2015.04.004
Wiggins, G.P., & McTighe, J. (2011). The understanding by design guide to creating high-quality units: ASCD.
Zimmerman, B.J. (2008). Investigating self-regulation and motivation: Historical background, methodological developments, and future prospects. American Educational Research Journal, 45(1), 166-183.
These references have been extracted automatically and may have some errors. Signed in users can suggest corrections to these mistakes.
Suggest Corrections to References