You are here:
Educational Games in Practice: The Challenges Involved in Conducting a Game-Based Curriculum
ARTICLE
Electronic Journal of e-Learning Volume 14, Number 2 ISSN 1479-4403
Abstract
The task of integrating games into an educational setting is a demanding one, and integrating games as a harmonious part of a bigger ecosystem of learning requires teachers to orchestrate a myriad of complex organizational resources. Historically, research on digital game-based learning has focused heavily on the coupling between game designs, previously established learning principles, student engagement, and learning outcomes much to the expense of understanding how games function in their intended educational contexts and how they impact the working processes of teachers. Given the significant investments of time and resources teachers need to make in order to conduct game-based learning activities, the foci of past research is problematic as it obfuscates some of the pressing realities that highly affect games' viability as tools for teaching and learning. This paper aims to highlight the demands that the implementation and use of an educational game in formal educational settings puts on teachers' working processes and skill sets. The paper is based on two case studies in which a researcher collaborated with K-12 teachers to use MinecraftEdu (TeacherGaming LLC, 2012) as a classroom activity over a five-month long period. By documenting both the working processes involved in implementing the game into the classroom environment, as well as the execution of the actual game-based classroom activities, the studies identified a wide variety roles that a teacher needs to take on if they are to make games a central part of a school curriculum. Ultimately, the paper highlights the importance of understanding the constraints under which teachers work, and argues that a better understanding of the contexts in which games are to be used, and the roles teachers play during game-based learning scenarios, is a necessary foundation for improving games' viability as educational tools.
Citation
Marklund, B.B. & Taylor, A.S.A. Educational Games in Practice: The Challenges Involved in Conducting a Game-Based Curriculum. Electronic Journal of e-Learning, 14(2), 122-135. Retrieved July 5, 2020 from https://www.learntechlib.org/p/175460/.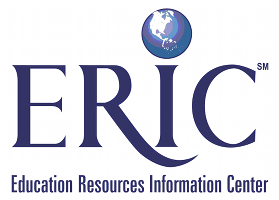 This record was imported from
ERIC
on February 24, 2017. [
Original Record
]
ERIC is sponsored by the Institute of Education Sciences (IES) of the U.S. Department of Education.
Copyright for this record is held by the content creator. For more details see ERIC's copyright policy.
Keywords
References
View References & Citations Map
Alklind Taylor, A.-S. And Backlund, P. (2012) "Making the implicit explicit: Game-based training practices from an instructor perspective", 6th European Conference on Game Based Learning, Cork, Ireland, pp 1-10.

Annetta, L.A. (2010) "The "I's" Have It: A Framework for Serious Educational Game Design", Review of General Psychology, Vol. 14, No. 2, pp 105-112.

Backlund, P. And Hendrix, M. (2013) "Educational Games-Are They Worth the Effort? A Literature Survey of the Effectiveness of Serious Games", Games and Virtual Worlds for Serious Applications (VS-GAMES), 2013 5th International Conference on, 11-13 Sept. 2013, pp 1-8.

Berg Marklund, B. (2015) "Unpacking Digital Game-Based Learning: The complexities of developing and using educational games", Doctoral thesis, University of Skövde, Skövde, Sweden.

Bourgonjon, J. And Hanghøj, T. (2011) "What does it mean to be a game literate teacher? Interviews with teachers who translate games into educational practice", the 5th European Conference on Games-Based Learning, Athens, Greece, October 20-21, 2011, pp 67–73.

Braun, V. And Clarke, V. (2006) "Using thematic analysis in psychology", Qualitative Research in Psychology, Vol. 3, No. 2, pp 77-101.

Chee, Y.S., Mehrotra, S. And Ong, J.C. (2014) "Facilitating dialog in the game-based learning classroom: Teacher challenges reconstructing professional identity", Digital Culture& Education, Vol. 6, No. 4, pp 298–316.

Connolly, T.M., Boyle, E.A., MacArthur, E., Hainey, T. And Boyle, J.M. (2012) "A systematic literature review of empirical evidence on computer games and serious games", Computers& Education, Vol. 59, No. 2, pp 661-686.

Egenfeldt-Nielsen, S. (2008) "Practical barriers in using educational computer games", in D. Drew (ed.), Beyond Fun, ETC Press, pp 20-26.

Eklund, L. (2012) "The Sociality of Gaming: A mixed methods approach to understanding digital gaming as a social leisure activity", PhD dissertation thesis, Stockholm University.

Frank, A. (2012) "Gaming the Game: A Study of the Gamer Mode in Educational Wargaming", Simulation& Gaming, Vol. 43, No. 1, pp 118-132.
Greener, S. And Wakefield, C. (2015) "Developing confidence in the use of digital tools in teaching", The Electronic Journal of e-Learning, Vol. 13, No. 4, pp 260-267.

Guthrie, C.H. (2014) "Who Are We Teaching? The Learning Expectations of "Digital Tribes" in the Classroom", International Journal of e-Education, e-Business, e-Management and e-Learning, Vol. 4, No. 2.

Jones, C., Ramanau, R., Cross, S. And Healing, G. (2010) "Net generation or Digital Natives: Is there a distinct new generation entering university?", Computers& Education, Vol. 54, No. 3, pp 722-732.

Kirriemuir, J. And McFarlane, A. (2003) "Use of Computer and VideoGames in the Classroom", Level Up Conference, Utrecht, Netherlands.

Linehan, C., Kirman, B., Lawson, S. And Chan, G. (2011) "Practical, appropriate, empirically-validated guidelines for designing educational games", Proceedings of the SIGCHI Conference on Human Factors in Computing Systems, Vancouver, BC, Canada, pp 1979-1988.

Liu, D., Macchiarella, N.D. And Vincenzi, D.A. (2009) "Simulation Fidelity", in D.A. Vincenzi, J.A. Wise, M. Mouloua & P.A. Hancock (eds), Human factors in simulation and training, CRC Press, Boca Raton, pp 61-73.

Malliarakis, C., Tomos, F., Shabalina, O., Mozelius, P. And Balan, O.C. (2015) "How to Build an Ineffective Serious Game: Worst Practices in Serious Game Design", The 9th European Conference on Games Based Learning, Steinkjer, Norway, pp 338-345.

Noesgaard, S.S. And Ørngreen, R. (2015) "The Effectiveness of E‑Learning: An Explorative and Integrative Review of the Definitions, Methodologies and Factors that Promote e‑Learning Effectiveness", The Electronic Journal of e-Learning, Vol. 13, No. 4, pp 277-289.

Prensky, M. (2001) Digital Game-Based Learning, McGraw-Hill, New York, NY.

Ross, S.M., Morrison, G.R. And Lowther, D.L. (2010) "Educational Technology Research Past and Present: Balancing Rigor and Relevance to Impact School Learning", Contemporary Educational Technology, Vol. 1, No. 1, pp 17-35.

Stenros, J. (2015) "Playfulness, Play, and Games: A Constructionist Ludology Approach", Doctoral thesis, University of Tampere, Tampere, Finland.

TeacherGaming LLC (2012) MinecraftEdu [Videogame], TeacherGaming LLC, New York, NY.

Vanderhoven, E., Willems, B., Van Hove, S., All, A. And Schellens, T. (2015) "How to Evaluate Educational Games: Lessons Learned From the Evaluation Study of Master F.I.N.D.", The 9th European Conference on Games Based Learning, Steinkjer, Norway, pp 548-553.

Wastiau, P., Kearney, C. And Van de Berghe, W. (2009) How are digital games used in schools? Complete results of the study-Final report, Brussels, Belgium.

Yin, R.K. (1984) Case Study Research: Design and Methods, Sage Publications, London.
These references have been extracted automatically and may have some errors. Signed in users can suggest corrections to these mistakes.
Suggest Corrections to References