You are here:
Reflection on "Designerly Talk in Non-Pedagogical Social Spaces"
ARTICLE
Journal of Learning Design Volume 8, Number 3 ISSN 1832-8342
Abstract
"Designerly Talk in Non-Pedagogical Social Spaces" (Gray and Howard, 2014) is a paper on a study that was conducted as an early attempt to understand the kinds of talk students engaged in outside of the formal curriculum in student-run communities that enhanced their design learning. While the paper has only been available for a relatively short time, there has been wide interest in the confluence of social media, design education, and learning opportunities that exist outside of the formal curriculum. This reflection discusses more recent work conducted by the authors, and explores the occurrence of designerly talk in a non-classroom studio space and the ways in which designerly talk arises without the initiation or management by academics. The paper, "Designerly Talk in Non-Pedagogical Social Spaces" (Gray and Howard, 2014) is included as it appeared in "Journal of Learning Design" v7 n1 2014, with minor edits. [For "Designerly Talk in Non-Pedagogical Social Spaces," see EJ1020704.]
Citation
Gray, C.M. & Howard, C.D. Reflection on "Designerly Talk in Non-Pedagogical Social Spaces". Journal of Learning Design, 8(3), 143-164. Retrieved August 15, 2020 from https://www.learntechlib.org/p/175065/.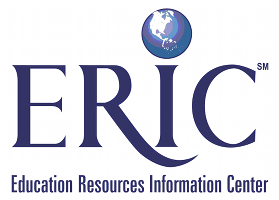 This record was imported from
ERIC
on February 24, 2017. [
Original Record
]
ERIC is sponsored by the Institute of Education Sciences (IES) of the U.S. Department of Education.
Copyright for this record is held by the content creator. For more details see ERIC's copyright policy.
Keywords
References
View References & Citations Map
Bijker, W.E. (2001). Social construction of technology. In N.J. Smelser & P.B. Baltes (Eds.), International Encyclopedia of the Social& Behavioral Sciences (Vol. 23, pp. 15522-15527).

Conanan, D.M., & Pinkard, N. (2001, March). Students' perceptions of giving and receiving design critiques in an online learning environment. Paper presented at the European Conference on Computer-Supported Collaborative Learning (EURO-CSCL). Retrieved from http://www.ll.unimaas.nl/euro-cscl/Papers/29.pdf

Cross, N. (1982). Designerly ways of knowing. Design Studies, 3(4), 221-227.

Crysler, C.G. (1995). Critical pedagogy and architectural education. Journal of Architectural Education, 48(4), 208-217.

De Siqueira, A., & Herring, S.C. (2009). Temporal patterns in student-advisor instant messaging exchanges: Individual variation and accommodation. Proceedings of the 42nd Hawai'i International Conference on System Sciences (HICSS-42), Los Alamitos, CA: IEEE Press.

Dutton, T.A. (1991). The hidden curriculum and the design studio: Toward a critical studio pedagogy. In T.A. Dutton (Ed.), Voices in architectural education: Cultural politics and pedagogy (pp. 165194). New York: Bergin & Garvey.

Giddens, A., & Pierson, C. (1998). Conversations with Anthony Giddens: Making sense of modernity. Stanford, CA: Stanford University Press. 2015 Vol. 8 No. 3 Journal of Learning Design Gray, C.M. (2013a, November). Emergent critique in informal design talk: Reflections of surface, pedagogical, and epistemological features in an HCI studio. In Critique 2013: An international conference reflecting on creative practice in art, architecture, and design (pp. 341-355). Paper

Gray, C.M. (2014). Living in two worlds: A critical ethnography of academic and proto-professional interactions in a human-computer interaction design studio. Doctoral dissertation, Indiana University, Bloomington, IN.

Gray, C.M. (2015). Critiquing the role of the learner and context in aesthetic learning experiences. In B. Hokanson, G. Clinton, & M.W. Tracey (Eds.), The Design of Learning Experience: Creating the Future of Educational Technology (pp. 199-213). Switzerland: Springer.

Gray, C.M. & Howard, C.D. (2013, November). Expectations of reciprocity? An analysis of critique in Facebook posts by student designers. Paper presented at the Critique 2013 Conference. Adelaide, South Australia.

Gray, C., & Howard, C. (2014). Designerly talk in non-pedagogical social spaces. Journal of Learning Design, 7(1), 40-58. Doi:10.5204/jld.v7i1.153

Gray, C.M., & Howard, C.D. (2015). "Why are they not responding to critique?": A student-centered construction of the crit. In LearnxDesign: The 3rd International Conference for Design Education

Gross, M., & Do, E. (1999). Integrating digital media in design studio: Six paradigms. Paper presented at the American College Schools of Architecture Conference, Minneapolis, MN.

Hara, N. (2009). Communities of practice: Fostering peer-to-peer learning and informal knowledge sharing in the workplace. Berlin: Springer-Verlag.

Henri, F. (1992). Computer conferencing and content analysis. In A.R. Kaye (Ed.), Collaborative Learning Through Computer Conferencing: The Najaden Papers (pp. 115-136). New York:

Herring, S.C. (2007). A faceted classification scheme for computer-mediated discourse. Language@Internet, 4, Article 1. Retrieved from http://www.languageatinternet.org/articles/2007/761

Hetland, L., Winner, E., Veenema, S., & Sheridan, K. (2007). Studio thinking: The real benefits of visual arts education. New York: Teachers College Press. Howard, C.D. (2012a). Higher order thinking in collaborative video annotations: Investigating

Howard, C.D., Barrett, A.F. & Frick, T.W. (2010). Anonymity to promote peer feedback: Preservice teachers' comments in asynchronous computer-mediated communication. The Journal of Educational Computing Research, 43(1), 89-112.

Kvan, T. (2001). The pedagogy of virtual design studios. Automation in Construction, 10(3), 345-353.

Maher, M.L., & Simoff, S. (2000). Collaboratively designing within the design. Paper presented at the Co-Designing 2000 Conference.

Marra, R. (2006). A review of research methods for assessing content of computer-mediated discussion forums. Journal of Interactive Learning Research, 17(3), 243-267.

Nelson, H.G., & Stolterman, E. (2012). The design way: Intentional change in an unpredictable world (2nd ed.). Cambridge, MA: MIT Press.

Parrish, P.E. (2009). Aesthetic principles for instructional design. Educational Technology Research and Development, 57(4), 511-528.
Paulus, T.M. (2009). Online but off-topic: Negotiating common ground in small learning groups. Instructional Science, 37, 227-245.
Pena-Shaff, J., & Nichols, C. (2004). Analyzing student interactions and meaning construction in computer bulletin board discussion. Computers and Education, 42, 243-265.

Schön, D.A. (1983). The reflective practitioner: How professionals think in action. New York, NY: Basic Books.

Schön, D.A. (1985). The design studio: An exploration of its traditions and potentials. London: RIBA Publications Limited.

Shaffer, D.W. (2003). Portrait of the Oxford design studio: An ethnography of design pedagogy. WCER Working Paper No. 2003-11. Madison, WI: University of Wisconsin-Madison.

Shulman, L.S. (2005). Signature pedagogies in the professions. Daedalus, 134(3), 52-59.

Willenbrock, L. (1991). An undergraduate voice in architectural education. In T.A. Dutton (Ed.), Voices in Architectural Education: Cultural Politics and Pedagogy (pp. 97-119). New York: Bergin
These references have been extracted automatically and may have some errors. Signed in users can suggest corrections to these mistakes.
Suggest Corrections to References