You are here: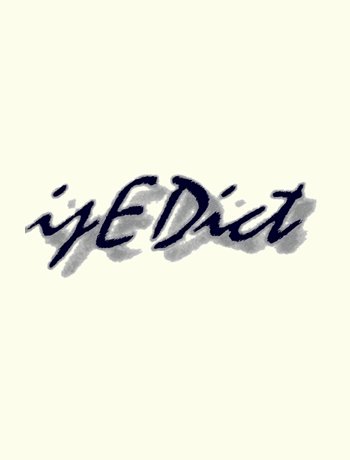 Virtual educational model for remote communities in Chocó, Colombia
ARTICLE
IJEDICT Volume 12, Number 2, ISSN 1814-0556 Publisher: Open Campus, The University of the West Indies, West Indies
Abstract
This research seeks to propose an analysis and solution to support classroom-based teaching in Colombia in the Department of Chocó, which is located in a rural area and has been subject of many social projects for the development of its population. Due to the disparities in the different regions in the country, the education sector is forced to look for work environments that show a greater benefit and favor isolated communities with delayed development. For this reason, a Virtual Learning Community is proposed in the area of study to improve the educational conditions and how the use of technology and Open Educational Resources could contribute to it. The participant of this study were the teachers, students, parents, and educational figures of the school. Results show that teacher training is essential so that they can act as leaders in their community
Citation
Buitrango Sanabria, O., Pintor Chavez, M. & Gómez Zermeño, M. (2016). Virtual educational model for remote communities in Chocó, Colombia. International Journal of Education and Development using ICT, 12(2),. Open Campus, The University of the West Indies, West Indies. Retrieved March 31, 2020 from https://www.learntechlib.org/p/173446/.
Keywords
References
View References & Citations Map
Assan, T., & Thomas, R. (2012). Information and communication technology Integration into teaching and learning: Opportunities and challenges for commerce educators in South Africa. International Journal of Education and Development using ICT, 8(2), 4-16.

De Haro, J. (2005). Redes Sociales para la educación [Social network for education]. Barcelona: Editorial ANAYA multimedia. Barcelona. Retrieved from: http://www.chaval.es/chavales/sites/default/files/editor/05cap-redes-sociales-para-laeducacion.pdf

Deursen, A.J., & Van Dijk, J.A. (2014). The digital divide shifts to differences in usage. New Media& Society, 16(3), 507-526.

Dillenbourg, P., Schneider, D., & Synteta, P. (2002). Virtual learning environments. In 3rd Hellenic Conference Information& Communication Technologies in Education (pp. 3-18).

Jordan, J.L., Kostandini, G., & Mykerezi, E. (2012). Rural and urban high school dropout rates: Are they different. Journal of Research in Rural Education, 27(12), 1-21.

León, R. (2002). Los modelos educativos asociados a los Centros de Educación a Distancia. Posibilidades de las Universidades Cubanas [Educational models associated to Distance Education Centers. Possibilities of Cuban Universities].

López, E. (2006). Interacción y comunicación: hacia el constructivismo virtual [Interaction and communication: to virtual constructivism]. Blog Caminando hacia el Constructivismo. Retrieved from: http://e-constructivismo.blogspot.com/

Ojeda, G. (2005). Apuntes en línea: la comunicación mediatizada ante la convergencia digital de las TIC en la educación virtual y a distancia [Online notes: biased communication for the digital convergence of ICT in virtual and distance communication]. Tecnología y Comunicación Educativas, (40), 60-67.

Ramírez, M.S. (2015). Acceso abierto y su repercusión en la Sociedad del Conocimiento: Reflexiones de casos prácticos en Latinoamérica [Open access and its impact on knowledge Society: Reflections of practical cases in Latin America]. Education in the Knowledge Society (EKS), 16(1), 103-118.

Roberts, P. (2004). Staffing an Empty Schoolhouse: Attracting and Retaining Teachers in Rural, Remote and Isolated Communities. Online Report.

Rogers, E. (2003). Diffusion of innovations. Nueva New York: Free Press.

Salazar, R. (2000). Mediaciones arqueológicas y perspectivas de la Educación Superior a distancia en Colombia [Archaeological mediations and perspectives from distance Higher Education in Colombia]. Colombia: Ministerio de Educación Nacional.

Suárez, J.M., Gargallo, B., Torrecilla, M., Marín, J.M., Morant, F., & Díaz, I. (2015). La "División Digital" en el proceso de integración de las TIC en la Educación [The "Digital Divide" in the process of ICT integration in education]. Presented at Virtual Educa, Mexico.
These references have been extracted automatically and may have some errors. Signed in users can suggest corrections to these mistakes.
Suggest Corrections to References