You are here: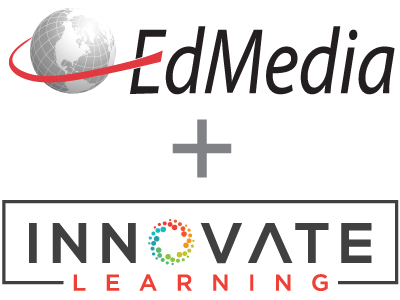 Applying Virtual Reality to Business Simulations for E-Learning
Proceeding
EdMedia + Innovate Learning, in Vancouver, BC, Canada ISBN 978-1-939797-24-7 Publisher: Association for the Advancement of Computing in Education (AACE), Waynesville, NC
Abstract
Games and simulations have been a used to facilitate the student learning experience in the classroom for several decades. Business simulations date back to the 1950s, and since the late 1990s, computer-based behavioral simulations featuring the use of decision trees have become a standard form of e-learning. Recent studies have applied virtual reality to e-learning simulations in the areas of computer science, engineering, mathematics, medicine, and social science. This research in progress presents a virtual reality decision tree simulation that will aid business students in the learning of management information systems just as similar systems have done for other fields of study in the past.
Citation
Sause, W., Woodside, J. & Amiri, S. (2016). Applying Virtual Reality to Business Simulations for E-Learning. In Proceedings of EdMedia 2016--World Conference on Educational Media and Technology (pp. 1720-1724). Vancouver, BC, Canada: Association for the Advancement of Computing in Education (AACE). Retrieved April 6, 2020 from https://www.learntechlib.org/primary/p/173177/.
References
View References & Citations Map
Berns, A., Gonzalez-Pardo, A., & Camacho, D. (2013). Game-like language learning in 3-D virtual environments. Computers& Education, 60(1), 210-220.
Brand, J., & Kinash, S. (2013). Crafting minds in minecraft.
Chow, M., Herold, D.K., Choo, T.M., & Chan, K. (2012). Extending the technology acceptance model to explore the intention to use Second Life for enhancing healthcare education. Computers& Education, 59(4), 1136-1144.
Ekaputra, G., Lim, C., & Eng, K.I. (2013). Minecraft: A Game as an Education and Scientific Learning Tool. Information Systems, 2, 4.
Faria, A.J., Hutchinson, D., Wellington, W.J., & Gold, S. (2009). Developments in Business Gaming A Review of the Past 40 Years. Simulation& Gaming, 40(4), 464-487.
Freina, L., & Ott, M. (2015). A Literature Review on Immersive Virtual Reality in Education: State Of The Art and Perspectives. Proceedings of eLearning and Software for Education (eLSE)(Bucharest, Romania, April 23--24, 2015).
Fritzsche, D.J., & Burns, A.C. (2001). The role of ABSEL in the development of marketing simulations in collegiate education. Simulation& Gaming, 32(1), 85-96.
Gredler, M.E. (1996). 17. Educational Games and Simulations: A Technology in Search of a (research) Paradigm. Technology, 39, 521-540.
Meggs, S.M., Greer, A., & Collins, S. (2012). Virtual reality in interior design education: Enhanced outcomes through constructivist engagement in Second Life. International Journal of Web-Based Learning and Teaching Technologies (IJWLTT), 7(1), 19-35.
Merchant, Z., Goetz, E.T., Keeney-Kennicutt, W., Kwok, O.M., Cifuentes, L., & Davis, T.J. (2012). The learner characteristics, features of desktop 3D virtual reality environments, and college chemistry instruction: A structural equation modeling analysis. Computers& Education, 59(2), 551-568.
Nadolny, L., Woolfrey, J., Pierlott, M., & Kahn, S. (2013). SciEthics Interactive: science and ethics learning in a virtual environment. Educational Technology Research and Development, 61(6), 979-999.
Pearson (2015). Features for Educators– Pearson MyMISLab. Retrieved from http://www.pearsonmylabandmastering.com/northamerica/mymislab/educators/features/index.html
Short, D. (2012). Teaching scientific concepts using a virtual world—Minecraft. Teaching Science-the Journal of the Australian Science Teachers Association, 58(3), 55.
Viswanathan, V., Lees, M., & Sloot, P.M. (2015). The influence of memory on indoor environment exploration: A numerical study. Behavior research methods, 1-19.
Vogel, J.J., Greenwood-Ericksen, A., Cannon-Bowers, J., & Bowers, C.A. (2006). Using virtual reality with and without gaming attributes for academic achievement. Journal of Research on Technology in Education, 39(1), 105-118.
Voss, G.B., Nunes, F.B., Muhlbeier, A.R., & Medina, R.D. (2013, May). Context-Aware Virtual Laboratory for Teaching Computer Networks: A Proposal in the 3D OpenSim Environment. In Virtual and Augmented Reality (SVR), 2013 XV Symposium on (pp. 252-255). IEEE.
These references have been extracted automatically and may have some errors. Signed in users can suggest corrections to these mistakes.
Suggest Corrections to References