You are here: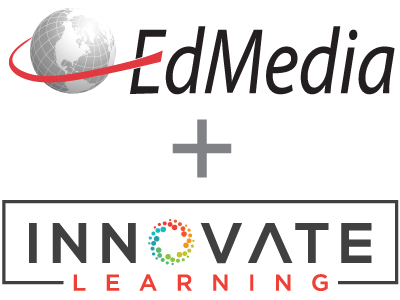 Flipped Learning Design: Experiences in Making Students Engaged
Proceeding
Mei-Chin Lin, Gregory Ching, Graduate School of Educational Leadership and Development, Fu Jen Catholic University, Taiwan, ROC, Taiwan
EdMedia + Innovate Learning, in Vancouver, BC, Canada ISBN 978-1-939797-24-7 Publisher: Association for the Advancement of Computing in Education (AACE), Waynesville, NC
Abstract
This paper is a report on the feedback of students enrolled in an Educational Foundation course utilizing a flipped learning design. Within the concepts of flipping the classroom, students are expected to go through, read, and learn the lesson materials in advanced prior to coming to class, while class time are reserved for more in-depth class discussions, analyzing, and synthesizing the lesson topics. Within the entire 18 weeks long semester, 6 topics were carefully chosen as the focus of the flipped learning design. Various in-class activities are then designed not only focusing on individual sharing, but instead on group discussions and presentations. Results show that students rank their overall learning satisfaction with 4.23 (5 point Likert type scale). Lastly, students also noted that to be able to learn together, to express their opinions, while also learning to listen to others; all of which are key factors in promoting a healthy rapport between students.
Citation
Lin, M.C. & Ching, G. (2016). Flipped Learning Design: Experiences in Making Students Engaged. In Proceedings of EdMedia 2016--World Conference on Educational Media and Technology (pp. 1370-1373). Vancouver, BC, Canada: Association for the Advancement of Computing in Education (AACE). Retrieved October 15, 2019 from https://www.learntechlib.org/primary/p/173132/.
References
View References & Citations Map
Baker, J.W. (2000). The "Classroom Flip": Using web course management tools to become the guide by the side. In J.A. Chambers (Ed.), Selected papers from proceedings of the 11th International Conference on College Teaching and Learning (pp. 9-17). Jacksonville, FL: Florida Community College at
Findlay-Thompson, S., & Mombourquette, P. (2014). Evaluation of a flipped classroom in an undergraduate business course. Business Education& Accreditation, 6(1), 63-71.
Flipped Learning Network. (2014). The four pillars of F-L-I-P [Electronic Version], from http://www.flippedlearning.org/definition Lage, M.J., Platt, G.J., & Treglia, M. (2000). Inverting the classroom: A gateway to creating an inclusive learning environment. Journal of Economic Education, 31(1), 30-43.
McLaughlin, J.E., Gharkholonarehe, N., & Esserman, D.A. (2014). The flipped classroom: A course redesign to foster learning and engagement in a health professions school. Academic Medicine, 89(2), 236-243.
Overmyer, G.R. (2014). The flipped classroom model for college algebra: Effects on student achievement. Unpublished Doctoral dissertation. Colorado State University.
Quint, C.L. (2015). A study of the efficacy of the flipped classroom model in a university mathematics class. Unpublished Doctoral dissertation. Teachers College, Columbia University.
Roehl, A., Reddy, S.L., & Shannon, G.J. (2013). The flipped classroom: An opportunity to engage millennial students through active learning strategies. Journal of Family& Consumer Sciences, 105(2), 44-49.
Sams, A., & Bergmann, J. (2013). Flip your students' learning. Educational Leadership, 70(6), 16-20.
Schullery, N.M., Reck, R.F., & Schullery, S.E. (2011). Toward solving the high enrollment, low engagement dilemma: A case study of introductory business. International Journal of Business, Humanities and Technology, 1(2), 1-9.
Stelzer, T., Brookes, D.T., Gladding, G., & Mestre, J.P. (2010). Impact of multimedia learning modules on an introductory course on electricity and magnetism. American Journal of Physics, 78(7), 755-759.
Strayer, J.F. (2007). The effects of the classroom flip on the learning environment: A comparison of learning activity in a traditional classroom and a flip classroom that used an intelligent tutoring system. Unpublished Masteral thesis. The Ohio State University.
These references have been extracted automatically and may have some errors. Signed in users can suggest corrections to these mistakes.
Suggest Corrections to References