You are here: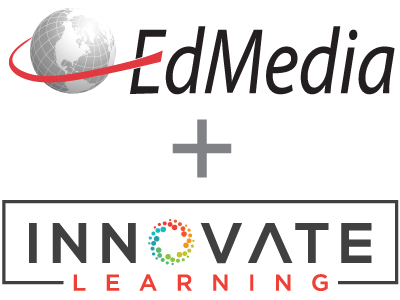 A Formative Analysis of the Use of Blogging in Secondary School Mathematics
Proceeding
EdMedia + Innovate Learning, in Vancouver, BC, Canada ISBN 978-1-939797-24-7 Publisher: Association for the Advancement of Computing in Education (AACE), Waynesville, NC
Abstract
Reports worldwide indicate that students are having difficulty with mathematics, specifically with their ability to communicate and problem-solve. This study investigated the impact of blogging in grade nine classrooms on mathematical knowledge, communication and learning performance. A mixed methodology including survey data, open-ended questions, performance tests, and blog analysis was used. Twenty-seven participants (18 males, 7 females, 2 no response), 13-16 years old, participated in the study. The results indicated that students had positive attitudes toward blogging in mathematics class. However, only 30% of students rated blogging as a useful learning activity. Communication within the blog was relatively limited over six weeks, however, learning performance increased for all three units covered (slope, linear relationship, optimizations). Suggestions for improving the effectiveness of blogging are provided.
Citation
Kay, R. & Murray, T. (2016). A Formative Analysis of the Use of Blogging in Secondary School Mathematics. In Proceedings of EdMedia 2016--World Conference on Educational Media and Technology (pp. 1204-1208). Vancouver, BC, Canada: Association for the Advancement of Computing in Education (AACE). Retrieved January 20, 2020 from https://www.learntechlib.org/primary/p/173099/.
References
View References & Citations Map
Alterman, R., & Larusson, J.A. (2013). Participation and common knowledge in a case study of student blogging. International Journal of Computer-Supported Collaborative Learning, 8(2), 149-187. Doi:10.1007/s11412013-9167-2
Baxter, J.A., Woodward, J., & Olson, D. (2005). Writing in mathematics: An alternative form of communication for academically low-achieving students. Learning Disabilities Research and Practice, 20(2), 119-135.
Cheung, A.C.K., & Slavin, R.E. (2013). The effectiveness of educational technology applications for enhancing achievement in K-12 classrooms: A meta-analysis. Educational Research Review, 9, 88-113. Retrieved from http://www.mconline.us/c/downloads/EdTechApr26.pdf Ciobanu, M. (2013). In the middle-from blogging to belonging to a math community. Ontario Mathematics Gazette, 52(1), 17-21.
Davi, A., Frydenberg, M., & Gulati, G.J. (2007). Blogging across the disciplines: Integrating technology to enhance liberal learning. MERLOT Journal of Online Learning and Teaching, 3(3). Retrieved from http://jolt.merlot.org/vol3no3/frydenberg.htm
Deng, L., & Yuen, A.H.K. (2011). Towards a framework for educational affordances of blogs. Computers& Education, 56(2), 441-451. Doi:10.1016/J.compedu.2010.09.005EducationQuality and Accountability Office (EQAO). (2013). EQAO's provincial elementary school report: Results of the 2012-2013 assessment of reading, writing, and mathematics, primary division (grades 1-3) and junior divisions (grades 4-6). Ontario: Queen's Printer.
Ellison, N.B., & Wu, Y. (2008). Blogging in the classroom: A preliminary exploration of student attitudes and impact on comprehension. Journal of Educational Multimedia and Hypermedia, 17(10), 99-122. Retrieved from https://iteachpublic.wikispaces.com/file/view/Blogging.pdf
Jordan, N.C., Glutting, J., & Ramineni, C. (2010). The importance of number sense to mathematics achievement in first and third grades. Learning and Individual Differences, 20(2), 82-88.
Koirala, H.P. (2002, July). Facilitating student learning through math journals. Paper presented at Proceedings of the Annual Meeting of International Group for the Psychology of Mathematics Education, Norwich, England.
Kostos, K., & Shin, E. (2010). Using math journals to enhance second graders' communication of mathematical thinking. Early Childhood Education Journal, 38(3), 223-231.
Ku, O., Chen, S-Y., Wu, D.-H., Loa, A.-C.-C., & Chan, T.-W. (2014). The effects of game-based learning on mathematical confidence and performance: High ability vs. Low-ability. Educational Technology& Society, 17(3), 65-78.
MacBride, R. & Luehmann, A.L. (2008). Capitalizing on emerging technologies: A case study of classroom blogging. School Science and Mathematics, 108(5), 173-183. Doi:10.1111/J.1949-8594.2008.tb17826.x
Ministry of Education. (2005). The Ontario Curriculum Grade 9 and 10 Mathematics. Ontario: Queen's Printer. Retrieved from http://www.edu.gov.on.ca/eng/curriculum/secondary/math910curr.pdfMullis,I.V.S.,Martin,M.O.,Foy,P.,&Arora,A.(2012).TIMSS2011internationalresultsinmathematics.NorthAndover,MA:FlagshipPress.Retrievedfromhttp://timss.bc.edu/timss2011/international-resultsmathematics.html
OECD. (2014). PISA 2012 results in focus: What 15-year-olds know and what they can do with what they know. Retrieved from http://www.oecd.org/pisa/keyfindings/pisa-2012-results.htm
Richhart, R., Church, M., & Morrison, K. (2011). Making thinking visible: How to promote engagement, understanding and independence for all learners. San Francisco, California: Jossey-Bass.
Skemp, R.R. (2006). Relational understanding and instrumental understanding. Mathematics Teaching in the Middle School, 12(2), 88-95.
Yang, C., & Chang, S. (2012). Assessing the effects of interactive blogging on student attitudes towards peer interaction, learning motivation, and academic achievements. Journal of Computer Assisted Learning, 28(2), 126-135. Doi:10.1111/J.1365-2729.2011.00423.x
Gannod, G.C., Burge, J.E., & Helmick, M.T. (2008, May). Using the inverted classroom to teach software engineering. In Proceedings of the 30th International Conference on Software Engineering (pp. 777-786).
Guerrero, S., Baumgartel, D., & Zobott, M. (2013). The use of screencasting to transform traditional pedagogy in a preservice mathematics content course. Journal of Computers in Mathematics and Science Teaching, 32(2), 173-193. Retrieved from http://www.editlib.org/p/40579/ Herreid, C.F., & Schiller, N.A. (2013). Case studies and the flipped classroom. Journal of College Science Teaching, 42(5), 62-66. Retrieved from http://www.aacu.org/sites/default/files/files/PKAL_regional/CRWGSPEE-REF-01.pdf
Hoffman, E.S. (2014). Beyond the flipped classroom: Redesigning a research methods course for e3 instruction. Contemporary Issues in Education Research (CIER), 7(1), 51-62. Retrieved from http://www.cluteinstitute.com/ojs/index.php/CIER/article/viewFile/8312/8342 Lage, M.J., Platt, G.J., & Treglia, M. (2000). Inverting the classroom: A gateway to creating an inclusive learning environment. The Journal of Economic Education, 31(1), 30-43.
McLaughlin, J.E., Roth, M.T., Glatt, D.M., Gharkholonarehe, N., Davidson, C.A., Griffin, L.M., Esserman, D.A., & Mumper, R.J. (2014). The flipped classroom: a course redesign to foster learning and engagement in a health professions school. Academic Medicine, 89(2), 236-243.
Michael, J. (2006). Where's the evidence that active learning works? Advances in Physiology Education, 30(4), 159167.
Pierce, R., & Fox, J. (2012). Vodcasts and active-learning exercises in a "flipped classroom" model of a renal pharmacotherapy module. American Journal of Pharmaceutical Education, 76(10).
Roehl, A., Reddy, S.L., & Shannon, G.J. (2013). The flipped classroom: An opportunity to engage millennial students through active learning strategies. Journal of Family& Consumer Sciences, 105(2), 44-49.
Schwartz, T.A. (2014). Flipping the statistics classroom in nursing education. The Journal of nursing education, 53(4), 199-206.
Slomanson, W.R. (2014). Blended learning: A flipped classroom experiment. Journal of Legal Education, 64(1), 93. Retrieved from http://ssrn.com/abstract=2381282
These references have been extracted automatically and may have some errors. Signed in users can suggest corrections to these mistakes.
Suggest Corrections to References