You are here: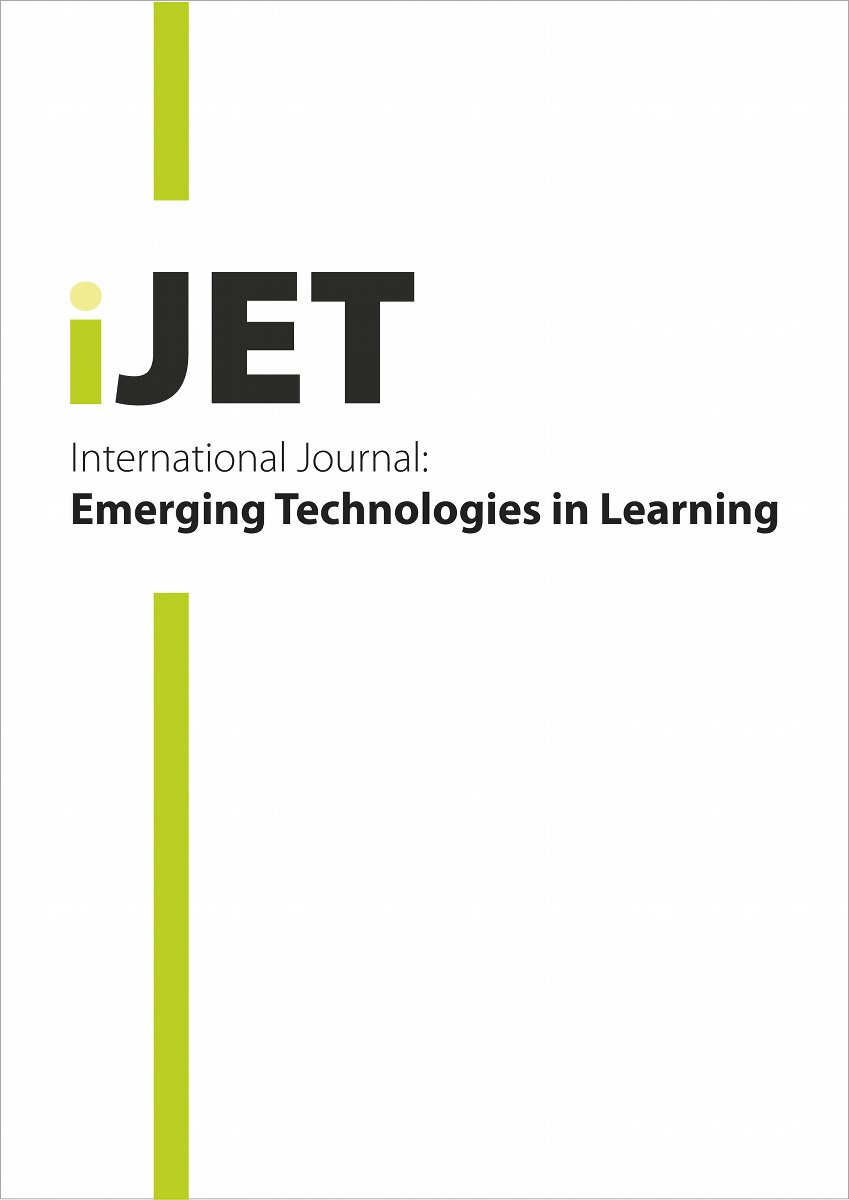 Evaluation Grid for xMOOCs
ARTICLE
iJET Volume 10, Number 4, ISSN 1863-0383 Publisher: International Association of Online Engineering, Kassel, Germany
Abstract
Massive Open Online Courses, shortly MOOCs, are a phenomenon nowadays. The number of courses is worldwide steadily increasing since Sebastian Thrun has offered a free online course for more than 100.000 students. Nowadays, decision makers and students as well as lecturers are asking about the quality of such courses. After a live experiment on 15 randomly chosen courses and a brief literature review, we discuss the possibility of finding an evaluation grid for xMOOCs. The finally suggested criteria can be used now for future investigations.
Citation
Khalil, M., Brunner, H. & Ebner, M. (2015). Evaluation Grid for xMOOCs. International Journal of Emerging Technologies in Learning (iJET), 10(4), 40-45. Kassel, Germany: International Association of Online Engineering. Retrieved January 23, 2020 from https://www.learntechlib.org/p/172280/.
Keywords
References
View References & Citations Map
Baker, Thomas Jerome (2012). Connectivism and Connected Knowledge: Participating in a MOOC. Http://www.amazon.co.uk/Connectivism-Connected-KnowledgeParticipatingebook/dp/B0088DQMUS/ref=sr_1_2?ie=UTF8&qid=1369412151 &sr=8-2&keywords=connectivism

Baraniuk, R. (2012). Open education: One perfect storm yields three revolutions. Visiones de Telefónica.

Bremer, Claudia, & Anne Thillosen (2013). Der deutschsprachige Open Online Course OPCO12. In D. Krämer (Hrsg.), E-Learning

Dunbar, Robin (2010). How Many Friends Does One Person Need?: Dunbar's Number and Other Evolutionary Quirks. Faber & Faber.

Eppler, M.J. (2006). The Concept of Knowledge Communication and Its Relevance to Management. Available on http://www.knowledge-communication.org/pdf/research-noteknowledge-communication.pdf

Halawa, S., Greene, D., & Mitchell, J. (2014). Dropout prediction

Khalil, H. & Ebner, M. (2014). MOOCs Completion Rates and Possible Methods to Improve Retention-A Literature Review. In Proceedings of World Conference on Educational Multimedia, Hypermedia and Telecommunications 2014 (pp. 1236-1244).

Langer, Volkmar & Anne Thillosen (2013). Freie OnlineAngebote für Selbstlernende-Lebenslanges Lernen mit dem Internet. Lehrbuch für Lernen und Lehren mit Technologien, 0(0)

Lipson, Kay (2013). Dealing with megaclasses in an online environment. Available on http://www.statistics.gov.hk/wsc/IPS040P3-S.pdf

Mackness, J., Waite, M., Roberts, G., & Lovegrove, E. (2013).

Meinel, Christoph, & Christian Willems (2013). Das MOOCAngebot des Hasso-Plattner-Instituts. Technische Berichte des Hasso-Plattner-Instituts für Softwaresystemtechnik an der Universität Potsdam, 34 Nesterko, S.O., Dotsenko, S., Han, Q., Seaton, D., Reich, J.,

Chuang, I., & Ho, A.D. (2013). Evaluating the geographic data in moocs. In Neural Information Processing Systems.

Nonnecke, Blair, & Jenny Preece (2001). Why lurkers lurk. Americas Conference on Information Systems (1–10). Http://bacsy.wirtschaft.fhnw.ch/iwi/publications.nsf/ae2a39a43cc0 9951c12572180036eb5b/5daca7644c019593c125722e002922b5/$ FILE/Gg004.pdf

O'Toole, Robert (2013). Pedagogical strategies and technologies for peer assessment in Massively Open Online Courses (MOOCs). Http://wrap.warwick.ac.uk/54602/

Punch, K.F. (1998). Introduction to social research: Quantitative and qualitative approaches. London: Sage Ltd.

Robes, Jochen (2012). Offenes und selbstorganisiertes Lernen im Netz. Ein Erfahrungsbericht über den OpenCourse 2011 "Zukunft des Lernens". In E. Blaschitz, Brandhofer, Nosko, & Schwed

Salmon, F. (2012). Felix Salmon on Sebastian Thrun and Udacity. Retrieved from http://delong.typepad.com/sdj/2012/01/felixsalmon-on-sebastian-thrun-and-udacity.html

Siemens, George (2006). Connectivism: Learning Theory or Pastime of the Self-Amused? http://www.elearnspace.org/Articles/Connectivism_response.doc

Siemens, George (2012). Massive Open Online Courses: Innovation in Education? Open Educational Resources: Innovation, Research and Practice, 2012.

Schulmeister, Rolf (2012). As Undercover Students in MOOCs Lecture2Go Videoportal. Universität Hamburg. Http://lecture2go.uni-hamburg.de/konferenzen/-/k/14447

Schulmeister, Rolf (2013). MOOCs-Massive Open Online Courses: Offene Bildung oder Geschäftsmodell. Münster / New York/ München / Berlin: Waxmann. Http://www.waxmann.com/fileadmin/media/zusatztexte/2960Vollt ext.pdf
These references have been extracted automatically and may have some errors. Signed in users can suggest corrections to these mistakes.
Suggest Corrections to References