You are here: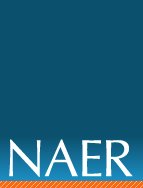 Virtual worlds and social and educational inclusion: case study at Secondary Education Institute Cal Gravat
ARTICLE
Linda Castaeda Quintero, Mara Romn Garca, University of Murcia, Educational Technology Research Group, Spain ; Ramn Barlam Aspasch, Cal Gravat Secondary Education Institute, Spain
NAERJ Volume 4, Number 2, ISSN 2254-7339 Publisher: University of Alicante
Abstract
This article presents a case study with the goal of becoming familiar with and understanding the incorporation of one virtual learning world –Espurnik- in a curricular diversification classroom with students in a situation of educational exclusion or academic failure. This investigation was carried out from an interpretive paradigm with a qualitative methodology grounded in the Case Studies. The data was collected using different qualitative techniques: documentary analysis, direct observation in the virtual world, semi-structured interview with the teacher, and group interview with the students. The conclusions indicate that the emphasis must not be placed on technologies, but rather on the methodological change that many of them foster, setting up the student not a consumer of information but rather a creator and producer of knowledge in a context of collaborative work, attending comprehensively to the community context of the students' educational development.
Citation
Castaeda Quintero, L., Romn Garca, M. & Barlam Aspasch, R. (2015). Virtual worlds and social and educational inclusion: case study at Secondary Education Institute Cal Gravat. Journal of New Approaches in Educational Research (NAER Journal), 4(2), 91-98. University of Alicante. Retrieved September 19, 2020 from https://www.learntechlib.org/p/151678/.
Keywords
References
View References & Citations Map
Abajo, J. (2011). La situación escolar del alumnado de minorías étnicas: el modelo explicativo ecológico-cultural de Jhon Ogbu. Recerca: revista de pensament i anàlisi, 11, 71-92.
Antonova, A. (2013). Virtual Worlds in the Context of Competence Development and Learning. In S. Augustino (Ed.), Adaptation, Resistance and Access to Instructional Technologies: Assessing Future Trends in Education (pp. 194208).
Bignell, S., & Parson, V. (2010). Best practices in virtual worlds teaching. University of Derby, University of Aston and the Higher Education Academy Psychology Network. Derby: University of Derby.
Boza, A., & Toscano, M.O. (2011). Buenas prácticas de la integración de las TIC en educación. VI Congreso Virtual de AIDIPE. Symposium conducted at the meeting of Asociación Inte runiversitaria de Investigación Pedagógica (AIDIPE). Retrieved from http://www.uv.es/aidipe/congresos/Ponencia_VIICongresoVirtual_AIDIPE.pdf Calero, J., Escardíbul, J.-O., & Choi, Á. (2012). El fracaso escolar en la Europa medite rránea a través de PISA-2009: radiografía de una realidad latente. Revista Española
Castañeda, L. (2011) Analizar y entende r la enseñanza flexible. Un modelo de análisis de desarrollo curricular. Píxel-Bit. Revista de Medios y Educación, 39, 167-195
Comisión Europea. (2011). Comunicación de la Comisión al Parlamento Europeo, al Consejo, al Comité Económico y Social europeo y el Comité de las Regiones. Abordar el abandono escolar prematuro: una contribución clave en la agenda Europea 2020. Retrieved from http://ec.europa.eu/education/schooleducation/doc/earlycom_es.pdf
Del Moral, E. (2012, April). Los videojuegos acele ran el aprendizaje y mejoran la concentración. La Nueva España. Retrieved from http://www.lne.es/asturama/2012/04/27/moral-videojuegos-aceleranaprendizaje-mejoran-concentracion/1233764.html?utm_source=rss
Doyle, W. (1985). La investigación sobre el contexto del aula: hacia un conocimiento básico para la práctica y la política de formación del profesorado. Revista de Educación, 277, 29-42.
Escudero, J.M. (2013). ¿Está fracasando la escuela como institución sociocultural? Congreso virtual WEBINAR 2013 ¿Está fracasando la escuela como institució n sociocultural? Symposium conducted at the meeting of Red Universitaria de Investigación e Innovación Educativa (REUNI+D), La Laguna, Universidad de La Laguna.
Fernández, M. (2010). Fracaso y Abandono escolar en España. Barcelona: Fundación La Caixa.
García, M., & Cotrina, M. (2004). Descubriendo el valor de las tecnologías de la información y la comunicación en la atención a la dive rsidad. TAVIRA. Revista de Ciencias de la Educación, 20, 107-121.
García, M., & López, R. (2012). Explorando, desde una perspectiva inclusiva, el uso de las TIC para atende r a la dive rsidad. Profesorado. Revista de currículum y formación del profesorado, 16(1), 278-293.
González, M., & Porto, M. (2011). Programas y medidas contra el abandono escolar en la enseñanza obligatoria: análisis comparativo entre España y Argentina. IN IV Congreso Nacional / III Encuentro Internacional de Estudios Comparados en Educación "¿Hacia dónde va la educación en la Argentina y en América Latina? Construyendo una nueva agenda". Symposium conducted at the meeting of Sociedad Argentina de Estudios Comparados (SAECE), Buenos Aires.
Hill, A.J. (2014). The costs of failure: Negative exte rnali ties in high school course repetition. Economics of Education Review, 43, 91-105.
Koh, J.H.L., & Chai, C.S. (2014). Teacher clusters and their perceptions of technological pedagogical content knowledge (TPACK) development through ICT lesson design. Computers and Education, 70, 222-232. Doi :10.1016/J.compedu.2013.08.017
Krajka, J., & Kleban, M. (2014). E-training in practical teacher development-from local to global connections. International Journal of Continuing Engineering Education and Life-Long Learning, 24(1), 96-106.
Marchesi, A. (2003). El fracaso escolar en España. Madrid: Fundación Alte rnativas.
Martínez, F., & Prendes, M. (2004). Presentación. In F. Martínez, & M. Prendes (Coords.), Nuevas tecnologías y educación. Madrid: Pearson Prentice Hall.
Martínez, J.S. (2009). Fracaso escolar, PISA y la difícil ESO. RASE: revista de la Asociación de Sociología de la Educación, 2(1), 56-85.
Merrian, S. (1988). Case study research in education. San Francisco: Jossey-Bass.
Miles, M., & Huberman, M. (1984). Qualitative data analysis. A sourcebook of new methos. London: Sage Publications.
Mishra, P., & Koehler, M.(2006). Technological, Pedagogical Content Knowledge. Teachers College Record, 108(6), 1017-1054.
Nachmias, R., Mioduser, D., Cohen, A., Tubin, D., & Forkosh-Baruch, A. (2004). Factors Involved in the Implementation of Pedagogical Innovations UsingTechnology. Education and Information Technologies, 9(3), 291-308.
Raffo, C., Dyson, A., Gunter, H., Hall, D., Jones, L., & Kalambouka, A. (2009). Education and poverty: mapping the terrain and making the links to educational policy. International Journal of Inclusive Education, 13(4), 341-358. Doi:10.1080/13603110802124462Reynolds,J.(2010,29November). Fracaso escolar, un re to a encarar desde múlt iples frentes. Retrieved from http://www.educaweb.com/noticia/2010/11/29/fracaso-escolar-reto-encararmult Iples-frentes-4489/
Rodríguez-Mena, M., & García, I. (2003). El aprendizaje para el cambio. Papel de la educación. CONVERGENCIA; Revista de Ciencias Sociales, 10 (32), 317335.
Silins, H., Zarinas, S., & Mulford, B. (2002). What characteristics and processes define a school as a learning organization? International Educat journal, 3(1), 24-33.
Sola, M., & Murillo, J. (2011). Las TIC en la Educación. Realidad y Expectativas. Fundación Tele fónica. Barcelona: Ariel.
Spruyt, B. (2014). Talent, effort or social background?: An empirical assessment of popular explanations
Van Braak, J. (2001). Factors influencing the use of computers mediated communication by teachers in secondary education. Computers and Education, 36, 41-57. Doi:10.5539/hes.v2n2p125
Walkey, F.H., McClure, J., Meyer, L.H., & Weir, K.F. (2013). Low expectations equal no expectations: Aspirations, motivation, and achievement in secondary school. Contemporary Educational Psychology, 38(4), 306-315.
Yin, R. (1994). Case study research: design and methods. Thousands Oaks: Sage Publications. NOTES
These references have been extracted automatically and may have some errors. Signed in users can suggest corrections to these mistakes.
Suggest Corrections to References