You are here: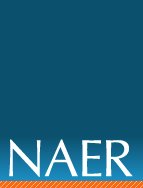 Online tutoring procedure for research project supervision: management, organization and key elements
ARTICLE
Antnia Dardes Mesquida, Adolfina Pérez, University of the Balearic Islands, Department of Applied Pedagogy and Psychology of Education, Spain
NAERJ Volume 4, Number 2, ISSN 2254-7339 Publisher: University of Alicante
Abstract
Research project tutoring appears as a crucial element for teaching; it is a planned action based on the relationship between a tutor and a student. This paper presents the findings of a design and development research which has as its main aim to create an organization system for the tutoring of online research projects. That system seeks to facilitate the tutoring and supervision task with trainee researchers, providing guidance for its management and instruments for its implementation. The main conclusions arising from this research derive from considering the need to offer a solution to the problem of distance research project supervision and has materialized in organization and sequencing through a model about the variables that influence the research project tutoring problem.
Citation
Dardes Mesquida, A. & Pérez, A. (2015). Online tutoring procedure for research project supervision: management, organization and key elements. Journal of New Approaches in Educational Research (NAER Journal), 4(2), 123-132. University of Alicante. Retrieved July 2, 2022 from https://www.learntechlib.org/p/151673/.
Keywords
References
View References & Citations Map
Amundsen, C., & McAlpine, L. (2009). "Learning supervision": trial by fire. Innovations in Education and Teaching International, 46(3), 331-342.
Blass, E., Jasman, A., & Levy, R. (2012). Supervisor reflections on developing doctoralness in practice-based doctoral students. Quality Assurance in Education, 20(1), 31-41.
Brown, G., & Atkins, M. (1988). Effective Teaching in Higher Education. London: Methuen.
Correa, J.M., & De Pablos, J. (2009). Nuevas Tecnologías e Innovación Educativa. Revista de Psicodidáctica, 14(1), 133-145.
DelaCruz, J. (2009). En busca de hábitos científicos: La tutoría en un doctorado en educación. In X Congreso Nacional de Investigación Educativa (pp. 1-11).
Gardner, S.K. (2009). The Development of Doctoral Students: Phases of Challenge and Support. ASHE Higher Education Report, 34(6), 1-127.
Holley, K.A., & Lee, M. (2012). The challenges of designing and implementing a doctoral student mentoring program. Innovative Higher Education, 37(3), 243253.
Lee, A.M. (2007). Developing effective supervisors: concepts of research supervision. South African Journal of Higher Education, 21(4), 680-693. Retrieved from http://epubs.surrey.ac.uk/492/1/fulltext.pdf
Lee, A.M. (2008). How are doctoral students supervised? Concepts of doctoral research supervision. Studies in Higher Education, 33(3), 267-281.
Lee, A., & Green, B. (2009). Supervision as metaphor. Studies in Higher Education, 34(6), 615-630.
Mainhard, T., vander Rijst, R., van Tartwijk, J., & Wubbels, T. (2009). A model for the supervisor-doctoral student relationship. Higher Education, 58(3), 359373.
McKenney, S., & Visscher-Voerman, I. (2013). Formal education of curriculum and instructional designers. Educational Designer. Journal of the International Society for Design and Development in Education, 2(6). Retrieved from http://www.educationaldesigner.org/ed/volume2/issue6/article20/pdf/ed_2_6_ISDDE_SMcK_IV_13.pdf
Overall, N.C., Deane, K.L., & Peterson, E.R. (2011). Higher Education Research& Development Promoting doctoral students' research self-efficacy: combining academic guidance with autonomy support. Higher Education Research& Development, 30(6), 791-805.
Sánchez, C., & Castellanos, A. (2013). Las competencias profesionales del tutor virtual ante las tecnologias eme rgentes de la sociedad del conocimiento. EDUTEC. Revista Electrónica de Tecnología Educativa, 44. Retrieved from http://edutec.rediris.es/Revelec2/Revelec44/pdf/Edutec-e_n44-Sanchez DASHDASH
Shacham, M., & Od-Cohen, Y. (2009). Rethinking PhD learning incorporating communities of practice. Innovations in Education and Teaching International, 46(3), 279-292.
Strang, K.D. (2009). Measuring online learning approach and mentoring preferences of international doctorate students. International Journal of Educational Research, 48(4), 245-257. Doi:10.1016/J.ijeR.2009.11.002131
Tapia, E., Rivera, E., & Piantzi, L. (2013). Estudio exploratorio de creencias acerca de la redacción y supervisión de tesis. RIDE. Revista Iberoamericana para la Investigación y el Desarrollo Educativo, 10. Retrieved from http://www.ride.org.mx/docs/publicaciones/10/experiencias_innovaciones_pedAgogicas/D67.pdf
Tejedor, F.J., García-Valcárcel, A., & Prada, S. (2009). Medida de act itudes del profesorado universitario hacia la integración de las TIC. Comunicar, 33(XVII), 115-124.
Van den Akker, J. (2013). Curricular Development Research as Specimen of Educational Design Research. In T. Plomp& N. Nieveen (Eds.), Educational Design Research (pp. 53-70). Enschede the Netherlands: SLO. Netherlands institute
These references have been extracted automatically and may have some errors. Signed in users can suggest corrections to these mistakes.
Suggest Corrections to References