You are here: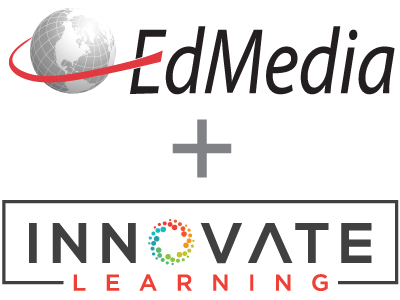 Beyond Beliefs: Examining Online Self-efficacy and Learner Engagement in Distance Education
PROCEEDINGS
Jolie Kennedy, University of Minnesota, United States
EdMedia + Innovate Learning, in Montreal, Quebec, Canada ISBN 978-1-939797-16-2 Publisher: Association for the Advancement of Computing in Education (AACE), Waynesville, NC
Abstract
The purpose of this study was to measure engagement in an online course over a semester by three groups of students with varying levels of self-efficacy with the online medium (low, moderate, or high) in order to determine whether self-reported engagement differed among the groups over time. Participants for this study consisted of 59 undergraduate learners who were enrolled in an undergraduate online course offered by a public research university in the Midwest. The study employed a survey research design to collect data at the beginning of the semester to measure self-efficacy levels with the online medium and weekly surveys throughout the semester to measure engagement (using a composite score of four rating matrix items: content/activities, media/technology, instructor/teaching presence, and classmates/social presence). Descriptive statistics are reported along with the results of the one-way between-subjects ANOVA for each week and a split-plot (mixed design) ANOVA for all weeks.
Citation
Kennedy, J. (2015). Beyond Beliefs: Examining Online Self-efficacy and Learner Engagement in Distance Education. In S. Carliner, C. Fulford & N. Ostashewski (Eds.), Proceedings of EdMedia 2015--World Conference on Educational Media and Technology (pp. 1971-1980). Montreal, Quebec, Canada: Association for the Advancement of Computing in Education (AACE). Retrieved April 16, 2021 from https://www.learntechlib.org/primary/p/151380/.
Keywords
References
View References & Citations Map
Bandura, A. (1986). Social foundations of thought and action: A social cognitive theory. Englewood Cliffs, NJ: Prentice Hall.
Brookfield, S. (1995). Becoming a critically reflective teacher. San Francisco, CA, Jossey-Bass.
Chang, C.-S., Liu, E.Z.-F., Sung, H.-Y., Lin, C.-H., Chen, N.-S., & Cheng, S.-S. (2014). Effects of online college student's Internet self-efficacy on learning motivation and performance. Innovations in Education and Teaching International, 51 (4), 366-377.
Eastin, M.S. And LaRose, R. (2000). Internet self-efficacy and the psychology of the digital divide. Journal of ComputerMediated Communication 6(1). Doi:10.1111/J.1083-6101.2000.tb00110.x
Garrison, D.R., Anderson, T., & Archer, W. (2000). Critical inquiry in a text-based environment: Computer conferencing in higher education. The Internet and Higher Education, 2, 87–105.
Henriksen, D., Cain, W., & Mishra, P. (2014). Making Sense of What You See: Patterning as a Transdisciplinary Habit of Mind. TechTrends, 58(5), 2-6.
Keller, J.M. (1987). Development and use of the ARCS model of instructional design. Journal of Instructional Development, 10(3), 2-10. Http://www.jstor.org/stable/30221294
Kuo, Y.-C., Walker, A.E., Schroder, K.E.E., & Belland, B.R. (2014). Interaction, Internet self-efficacy, and self-regulated learning as predictors of student satisfaction in online education courses. The Internet and Higher Education, 20(0), 35-50.
Moos, D.C., & Azevedo, R. (2009). Learning with Computer-Based Learning Environments: A Literature Review of Computer Self-Efficacy. Review of educational research, 79(2), 576-600. Doi: 10.2307/40469049
Pazurek-Tork, A. (2013). A phenomenological investigation of online learners' lived experiences of engagement. Retrieved from ProQuest Dissertations (3667747).
Roblyer, M. & Doering, A. (2013). Integrating educational technology into teaching. Upper Saddle River, NJ: Pearson.
Shea, P., & Bidjerano, T. (2010). Learning presence: Towards a theory of self-efficacy, self-regulation, and the development of a communities of inquiry in online and blended learning environments. Computers& Education, 55(4), 1721-1731. Doi: http://dx.doi.org/10.1016/J.compedu.2010.07.017
Shen, D., Cho, M.-H., Tsai, C.-L., & Marra, R. (2013). Unpacking online learning experiences: Online learning self-efficacy and learning satisfaction. The Internet and Higher Education, 19 (0), 10-17.
These references have been extracted automatically and may have some errors. Signed in users can suggest corrections to these mistakes.
Suggest Corrections to References