You are here: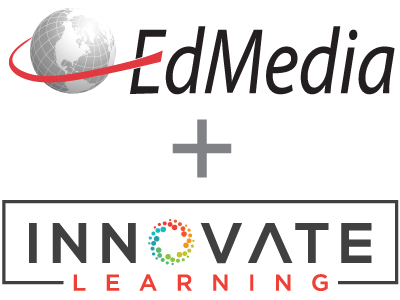 Flipped classroom or « Classe inversée »: Practical examples oriented on student success
PROCEEDINGS
Ondina Galiano, Cegep André-Laurendeau et Universite Sherbrooke, Canada
EdMedia + Innovate Learning, in Montreal, Quebec, Canada ISBN 978-1-939797-16-2 Publisher: Association for the Advancement of Computing in Education (AACE), Waynesville, NC
Abstract
In the last couple of years, several teachers have been interested in adopting the principles of the inverted classroom. Is it a fad or is it a new teaching method? Therefore, should we consolidate the technology and communication pertaining to teaching and learning of college or university students? Regarding these questions, there will first be a presentation on the problems in our nursing classes and the state of current the knowledge of the flipped classroom. In particular, we will be examining the challenges that the flipped classroom poses on the teacher and his/her environment. Secondly, to understand the interrelation of the research to practical application, there will be a presentation of examples of the flipped classroom. These examples are from the curriculum of nursing courses of Cégep André-Laurendeau, where teachers have applied this approach to enhance the students' success. And finally, an upcoming research on the Flipped classroom will be mentioned.
Citation
Galiano, O. (2015). Flipped classroom or « Classe inversée »: Practical examples oriented on student success. In S. Carliner, C. Fulford & N. Ostashewski (Eds.), Proceedings of EdMedia 2015--World Conference on Educational Media and Technology (pp. 1067-1071). Montreal, Quebec, Canada: Association for the Advancement of Computing in Education (AACE). Retrieved October 14, 2019 from https://www.learntechlib.org/primary/p/151378/.
References
View References & Citations Map
Barbier, R. (2004). Une philosophie de la formation des adultes en France. Retrieved from< http://www.barbierrd.nom.fr/philoformationAdultes.PDF >
Benner, P. (1982). From novice to expert. The American Journal of Nursing, 82 (3), 402-407.
Bergmann, J. & Sams, A. (2014). La classe inversée. (W. Piette, trad.). Repentigny, Québec: Les éditions Reynald Goulet, inc. (Ouvrage original publié en 2012 sous le titre Flip your classroom. New York, NY : International Society for Technology in Education).
Bergmann, J. & Waddell, D. (2012). To flip or not to flip? Learning& Leading with Technology, 39(8), 6-7.
Bishop, J.L. (2013). A controlled study of the flipped classroom with numerical methods for engineers (thèse de doctorat, Université de Utah, États-Unis). Accessible at ProQuest Dissertations& Theses. (3606852)
Bissonnette, S. & Gauthier, C. (2013). Faire la classe à l'endroit ou à l'envers? Formation et profession 20(1), 32-40.
Charlot, B. (2008). La recherche en Éducation entre savoirs, politiques et pratiques: spécificité et défis d'un champ de savoir. Recherches et éducations, 1/2e semestre, 155-174. Retrieved from< http://rechercheseducations.revues.org/455 >
Crouch, C.H., & Mazur, E. (2001). Peer instruction: ten years of experience and results. American Journal of Physics, 69 (9), 970-977.
Day, J.A. & Foley, J.D. (2006). Evaluating a Web Lecture Intervention in a Human-Computer Interaction Course, Paper presented at IEEE Transactions on Education, 49 (4), 420-431.
Galiano, O. (2015). Compartir métodos utilizados con la tecnología de la información y la comunicación (TIC) en la comparación del plan de estudios de Quebec y España, Paper presented at university of Séville, Séville, Spain, 12 january 2015.
Houssaye, J. (1992). Le triangle pédagogique. 2e édition. Berne, Francforts. Main, New York et Vienne : Peter Lang.
Khan, S. (2011). Salman Khan: Utilisons les vidéos pour réinventer l'éducation. Retrieved from< http://www.ted.com/talks/lang/fr/salman_khan_let_s_use_video_to_reinvent_education.html >
Khan, S. (2013). L'éducation réinventée. (P. Chambon transl.). France: JC Lattès. (Ouvrage original publié en 2012 sous le titre The one world SchoolHouse, Education Reimagined. New York, NY : Twelve).
Kim, M.K., Kim, S.M., Khera, O. & Getman, J. (2014). The experience of three flipped classrooms in an urban university: an exploration of design Principles. The Internet and Higher Education, 22 (July), 37-50.
Lage, M.J., Platt, G.J. & Treglia, M. (2000). Inverting the Classroom: A Gateway to Creating an Inclusive Learning Environment. Journal of Economic Education, 31(1), 30-43.
Legendre-Bergeron, M.-F. (1980). Lexique de la psychologie du développement de Jean Piaget. Montréal : Gaëtan Morin éditeur.
Pineau, G. (2007). Les réflexions sur les pratiques-Au cœur du tournant réflexif, Paper presented at Faculdad de Ciencias Humanas y Educacion.
Roberge, A. (2012). L'apprentissage inversé : avancée ou régression? Retrieved from< http://cursus.edu/dossiersarticles/articles/18434/apprentissage-inverse-avancee Regression/>
Strayer, J.F. (2012). How learning in an inverted classroom influences cooperation, innovation and task orientation. Learning Environments Research, 15(2), 171-193.
Viau, R. (2009). La motivation à apprendre. Saint-Laurent : ERPI.
Zappe, S., Leicht, R., Messner, J., Litzinger, T. & Lee, H. (2009, june). "Flipping" the classroom to explore active learning in a large undergraduate course. Paper presented at ASEE Annual Conference& Exposition, Austin, TX.
These references have been extracted automatically and may have some errors. Signed in users can suggest corrections to these mistakes.
Suggest Corrections to References