You are here: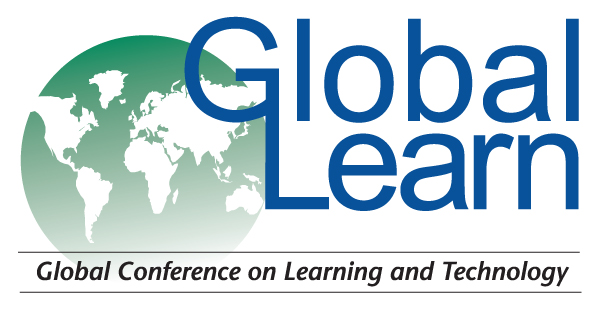 Educational Application for Mobile Devices in Elderly Health Care Area: the Experience of a Public University
PROCEEDINGS
Global Learn, in Berlin, Germany Publisher: Association for the Advancement of Computing in Education (AACE)
Abstract
Among the tools used in Distance Education (DE), there is Mobile Learning, a concept that uses mobile devices inside educational environment. In Brazil, the need for professionals able to deal with different health areas urged the Federal Government to promote qualification of its workers, including professionals working with elderly health. In this sense, the Open University of the Unified Health System (SUS-UNA), in partnership with Federal University of Maranhão (UFMA) offers distance learning courses, contributing to improve elderly care. Specialization in Elderly Health offered by UNASUS / UFMA developed some modules among which we highlight three whose content has been developed for application: Health promotion and aging prevention; Major chronic diseases of elderly health; and death and mourning. This paper presents a free access educational mobile object directed to Gerontology, by creating a learning interface for mobile devices.
Citation
Oliveira, A.E., França, R., Rendeiro, M., Bernardes, E., Dias, P. & Pereira, F. (2015). Educational Application for Mobile Devices in Elderly Health Care Area: the Experience of a Public University. In Proceedings of Global Learn Berlin 2015: Global Conference on Learning and Technology (pp. 68-76). Berlin, Germany: Association for the Advancement of Computing in Education (AACE). Retrieved April 16, 2021 from https://www.learntechlib.org/primary/p/150848/.
Keywords
References
View References & Citations Map
Atkins, D.E., Brown, J.S., & Hammond, A.L. (2007). A review of the open educational resources (OER) movement: Achievements, challenges, and new opportunities (pp. 1-84). Creative common.
Barbosa, M.L.K., Roesler, V. & Reategui, E. (2009). Uma proposta de modelo de interface interoperável para web, TV digital e dispositivos móveis.RENOTE-Novas Tecnologias na Educação, 7(1).
Bardy, L.R., Hayashi, M.C.P.I., Schlünzen, E.T.M. & Seabra Júnior, M.O. (2013). Objetos de Aprendizagem como recurso pedagógico em contextos inclusivos: subsídios para a formação de professores a distância. Revista Brasileira de Educação Especial, 273-288.
Bryant, J. & Jones, M. (2012). Responsive web design. In Pro HTML5 Performance (pp. 37-49). Apress.
Cambridge University Press. (2009). Multimedia Learning (2th ed.). Richard E. Mayer.
Carboni, R.M. & Reppetto, M. Â. (2009). Uma reflexão sobre a assistência à saúde do idoso no Brasil. Revista Eletrônica de Enfermagem, 9(1).
Cecim, R.B. (2005). Educação permanente em saúde: descentralização e disseminação da capacidade pedagógica na saúde: opinião. Revista Ciência e Saúde Coletiva, 10, 975-86.
Fabri, D.W., Krempser, T. & Filgueiras, L.V.L. (2013). Estudo de Responsive Web Design aplicado a um sistema de pesquisa de opinião na área médica. In Proceedings of the 12th Brazilian Symposium on Human Factors in Computing Systems (pp. 264-267). Brazilian Computer Society.
IBGE. (2010). Resultados do censo. IBGE.
Jesse, R. (2013). Mobile authoring of open educational resources as reusable learning objects. The International Review of Research in Open and Distance Learning, 14(2), 28-52.
Lima, J.R. & Capitão, Z.M.A. (2003). E-Learning e e-Conteúdos. Centro Atlântico.
Marcotte, E. (2010). Responsive Web Design. 2010. Retrieved december 15, 2014 from http://www.alistapart.com/articles/responsive-web-design/.
Mayer, R.E. & Moreno, R. (1998). A cognitive theory of multimedia learning: Implications for design principles. Journal of Educational Psychology, 91(2), 358-368.
Rosa, D. & Silva, T.L. (2013). Adaptação de interfaces para dispositivos móveis com HTMLS5. Anais do EATI Frederico Wesphalen, 3(1), P. 249-252. Retrieved December 15, 2014 from http://www.eati.info/eati/2013/assets/anais/artigo249.pdf.
Vasileiou, M. & Rowley, J. (2008) Processing the definition of "eBook". Library Hi-Tech. Retrieved December 15, 2014 from http://bogliolo.eci.ufmg.br/downloads/TGI061%20Vassiliou%20definition%20of%20ebook%202008.pdf
Silva, M.S. (2014). Web Design Responsivo. Novatec.
Veras, R. (2009). Envelhecimento populacional contemporâneo: demandas, desafios e inovações. Rev Saúde Pública, 43(3), 548-54.
Veras, R.P. (2012). International Experiences and trends in healthcare models for the elderly. Ciência & Saúde Coletiva, 17(1), 231-238.
These references have been extracted automatically and may have some errors. Signed in users can suggest corrections to these mistakes.
Suggest Corrections to References