You are here: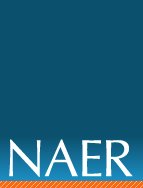 CityVille: collaborative game play, communication and skill development in social networks
ARTICLE
Mara-Esther Del-Moral Prez, Faculty of Teacher Training and Education, University of Oviedo ; Alba-Patricia Guzmn-Duque, Faculty of Management, Economics and Accounting, Universidad Cooperativa de Colombia
NAERJ Volume 3, Number 1, ISSN 2254-7339 Publisher: University of Alicante
Abstract
This paper has as its aim to analyze how CityVille, a videogame hosted on Facebook and oriented to the construction of a virtual city, can favor collaboration between gamers along with the exchange of strategies, equally contributing to learning transfer and skill acquisition. The first step consists in identifying the opportunities which the said game can offer in order to develop skills and promote learning formats linked with planning and resource management, after which a presentation is made of the opinions expressed by a sample of gamers (N=105) –belonging to the Fans-CityVille community– about the priorities established by them to communicate with their neighbors and the skills that they believe to have acquired playing this game. 85.7% of them state that they communicate with others to share strategies and expand their city. Unlike women, who value collaboration, men prioritize competition. Designing their city has enhanced a number of gamer skills in different proportions: creative skills (71.4%); organizational ones (68.0%); skills associated with decision-making and problem-solving (67.0%); and interpersonal skills through interaction with others (61.9%). The CityVille game mode favors skill development and helps to create a ludic atmosphere of collaboration and optimal strategy exchange through communication between neighbors by strengthening their mutual relationships. Its formula moves away from the often-criticized competitive practices of other games.
Citation
Del-Moral Prez, M.E. & Guzmn-Duque, A.P. (2014). CityVille: collaborative game play, communication and skill development in social networks. Journal of New Approaches in Educational Research (NAER Journal), 3(1), 11-19. University of Alicante. Retrieved February 27, 2021 from https://www.learntechlib.org/p/148247/.
Keywords
References
View References & Citations Map
Altamimi, R., & Skinner, G. (2012). A Survey of Active VideoGame Literature. Journal of Computer and Information Technology, 1(1), 20-35.
Annetta, L.A., Murray, M.R., Laird, S.G., Bohr, S.C., & Park, J.C. (2006). Serious games: Incorporating videogames in the classroom. Educause Quarterly, 29(3), 16-22.
Camilleri, V., Busuttil, L., & Montebello, M. (2011). Social Interactive Learning in Multiplayer Games. In M. Ma, A. Oikonomou & L.C.
Colás, P., González, T., & De Pablos, J. (2013). Juventud y redes sociales: Motivaciones y usos preferentes. Comunicar, 40, 15-23.
Deterding, S. (2010). Social Game Studies: A Workshop Report. Hamburg: Hans Bredow Institute for Media Research. Retrieved from http://socialgamestudies.org/report Ducheneaut, N., Yee, N., Nickell, E., & Moore, R.J. (2006, April). Alone together?: Exploring the social dynamics of massively
Goleman, D. (2012). Inteligencia social. Barcelona: Kairós.
Hair, J.F., Prentice, E., Cano, D., & Suárez, M.G. (2007). Análisis Multivariante. 5ª ed. Madrid: Prentice Hall.
Hussain, Z., & Griffiths, M.D. (2009). The Attitudes, Feelings, and Experiences of Online Gamers: A Qualitative Analysis. CyberPsychology & Behavior, 12(6), 747-753.
Nummenmaa, T., Alha, K., & Kultima, A. (2011). Towards Game Evolution Planning Through Simulation. In A. Kultima & M. Peltoniemi (Eds.). Games and Innovation Research Seminar 2011 Working Papers (pp. 67-70). Tampere: TRIM Reseach Reports 7.
Paraskeva, F., Mysirlaki, S., & Papagianni, A. (2010). Multiplayer online games as educational tools: Facing new challenges in learning. Computers& Education, 54(2), 498-505.
Sánchez-Vera, M.M., Serrano, J.L., & Prendes, M.P. (2013). Análisis comparativo de las interacciones presenciales y virtuales de los estudiantes de Enseñanza Secundaria Obligatoria. Educación XX1, 16(1), 351-374.
Sharritt, M.J. (2008). Forms of learning in collaborative gameplay. Research and Practice in Technology Enhanced Learning, 3(2), 97138.
Suh, S., Kim, S.W., & Kim, N.J. (2010). Effectiveness of MMORPGbased instruction in elementary English education in Korea. Journal of Computer Assisted Learning, 26(5), 370-378. Doi:10.1111/J.13652729.2010.00353.x
Suthers, D.D. (2001). Towards a systematic study of representational guidance for collaborative learning discourse. Journal of Universal Computer Science, 7(3), 254-277.
Van Meurs, R. (2011). And Then You Wait: The Issue of Dead Time in Social Network Games. Proceedings of DiGRA 2011 Conference: Think Design Play. The Netherlands: Utrecht School of the Arts. Retrieved from http://www.richardvanmeurs.nl/grrc/wpcontent/uploads/2011/11/Digra2011-And_Then_You_Wait DASHDASH
Zhang, R., Bejjanki, V.R., Lu, Z., Green, S., Pouget, A., & Bavelier, D. (2012). Action VideoGames playing improves learning to learn in perceptual learning. Journal of Vision, 12(9), 1130-1130. Doi:10.1167/12.9.1130Zynga(2013).Informaciónhttp://zynga.com/
These references have been extracted automatically and may have some errors. Signed in users can suggest corrections to these mistakes.
Suggest Corrections to References