You are here: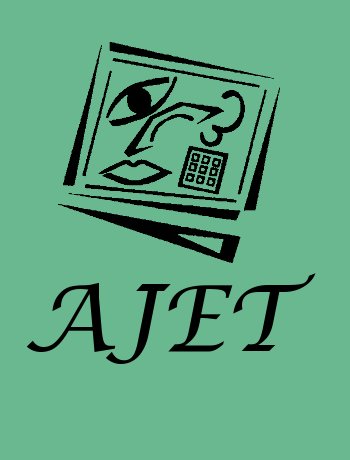 Exploring discipline differentiation in online discussion participation
ARTICLE
Australasian Journal of Educational Technology Volume 30, Number 2, ISSN 0814-673X Publisher: Australasian Society for Computers in Learning in Tertiary Education
Abstract
Online discussion forums are often the only interaction or communication a student in an online learning environment will have with the course instructor and fellow students. Discussion forums are intended to elicit a range of thinking skills from the students, from purely social interaction to metacognition in order to achieve deep learning. Given the increasing use of online learning environments, it is timely to question whether students from different disciplines use online discussion forums in different ways, particularly in terms of their level of thinking. If there is differentiation, educators need to provide discipline specific opportunities for undergraduate students to interact in dynamic online discussions as part of a rich learning experience. This ethnographic study explored the types of online postings provided by students as part of their learning journey in two undergraduate online courses, one in an Engineering program and another in a Teacher Education program at a regional university. The goal of the research was to identify evidence of higher order thinking within students' online posts. Data were analysed according to Henri's Content Analysis Model for Asynchronous Conferencing.
Citation
Redmond, P., Devine, J. & Bassoon, M. (2014). Exploring discipline differentiation in online discussion participation. Australasian Journal of Educational Technology, 30(2),. Australasian Society for Computers in Learning in Tertiary Education. Retrieved December 5, 2022 from https://www.learntechlib.org/p/148100/.
References
View References & Citations Map
ACARA. (2013). General capabilities in the australian curriculum. Retrieved from http://www.australiancurriculum.edu.au/GeneralCapabilities/Pdf/Overview

Archer, W. (2010). Beyond online discussions: Extending the community of inquiry framework to entire courses. The Internet and Higher Education, 13(1-2), 69.

Arnett, R.C. (1997). Dialogic education: Conversation about ideas and between persons. IL: Southern Illinois University Press.

Astin, A. (1999). Student involvement: A developmental theory for higher education. Journal of College Student Development, 49(5), 518-529.

Becher, T. (1990). The counter-culture of specialisation. European Journal of Education, 25(3), 333-346.

Becher, T. (1994). The significance of disciplinary differences. Studies in Higher Education, 19(2), 151161.

Blouin, R.A., Riffee, W.H., Robinson, E.T., Beck, D.E., Green, C., Joyner, P.U., Persky, A., Pollack, G.M. (2009). Roles of innovation in education delivery. American Journal of Pharmaceutical Education, 73(8), 1-12.

Bowen, S. (2005). Engaged learning: Are we all on the same page. Peer Review, 7(2), 4-7.

Bruning, R., Schraw, G., Norby, M., & Ronning, R. (2004). Cognitive Psychology and Instruction. Upper Saddle River, NJ: Pearson Education.

Clay, K. (2010). Engaging students in an engineering community. Retrieved from http://www.open.ac.uk/cetl-workspace/cetlcontent/documents/4c407c9ea6253.pdf

De Vries, Y.E. (1996). The interactivity component of distance learning implemented in an art studio course. Education, 117(2), 180-184.

Dewey, J. (1933). How we think (rev. Ed.). Boston: D.C. Heath.

Ebner, M., & Holzinger, A. (2005). Lurking: An underestimated human-computer phenomenon. MultiMedia, 14(4), 70-75.

Ennis, R. (1996). Critical thinking. Upper Saddle River, NJ: Prentice-Hall.

Facione, P.A., & Facione, N.C. (2007). Talking critical thinking. Change: The Magazine of Higher Learning, 39(2), 38-45.

Feenberg, A. (1987). Computer conferencing and the humanities. Instructional Science, 16(2), 169-186.

Fontaine, G. (2000). Skills for successful international assignments to, from and within Asia and the Pacific: Implications for preparation, support and training. Management Decision, 35(8), 631-643.

Garrison, D.R., & Cleveland-Innes, M. (2005). Facilitating cognitive presence in online learning: interaction is not enough. American Journal of Distance Education, 19(3), 133-148.

Halpern, D. (2003). Thought and knowledge (4th ed.). Mahwah, NJ: Erlbaum.

Henri, F. (1992). Computer conferencing and content analysis. In A.R. Kaye (Ed.), Collaborative Learning Through Computer Conferencing: The Najaden Papers (pp. 117-136). Berlin:

Ithaca Group. (2012). Employability Skills Framework Stage 1-Final Report. Retrieved from http://foi.deewr.gov.au/node/16912

Kuh, G.D., Schuh, J.H., & Whitt, E.J. (1991). Involving colleges: Successful approaches to fostering student learning and development outside the classroom. San Francisco: Jossey-Bass.

Lawson, M.J., Askell-Williams, H., & Murray-Harvey, R. (2006). The attributes of the lifelong learner. Retrieved from http://www.qsa.qld.edu.au/downloads/publications/research_qsa_lifelong_learner.pdf

Lincoln, Y.S., & Guba, E.G. (1985). Naturalistic inquiry. Newbury Park: SAGE Publications. Lindblom-­‐Ylänne, S., Trigwell, K., Nevgi, A., & Ashwin, P. (2006). How approaches to teaching are affected by discipline and teaching context. Studies in Higher Education, 31(3), 285-298.

Lipman, M. (2003). Thinking in education (2nd ed.). Cambridge: Cambridge University Press.

Lueddeke, G.R. (2003). Professionalising teaching practice in higher education: A study of disciplinary variation and 'teaching-scholarship'. Studies in Higher Education, 28(2), 213-228.

Mayes, T., & De Freitas, S. (2004). Review of e-Learning theories, frameworks and models: JISC eLearning models desk study stage 2. Retrieved from http://www.jisc.ac.uk/uploaded_documents/Stage%202%20Learning%20Models%20(Version%201).

Muilenburg, L., & Berge, Z. (2000). A framework for designing questions for online learning. Retrieved from http://www.iddl.vt.edu/fdi/old/2000/frame.html

Noddings, N. (2012). The caring relation in teaching. Oxford Review of Education, 38(6), 771-781.

Pascarella, E., & Terenzini, P. (1991). How college affects students: Findings and insights from twenty years of research. San Francisco: Jossey-Bass.

Patton, M. (2002). Qualitative research & Evaluation methods. Thousand Oaks, CA: SAGE.

Paul, R. (1982). Teaching critical thinking in the 'strong sense': a focus on self-deception, world views, and a dialectical mode of analysis. Informal Logic Newsletter, 4(2), 2-7.

San Jose, D.L., & Kelleher, T. (2009). Measuring ecoshock and affective learning: A comparison of student responses to online and face-to-face learning ecologies. MERLOT Journal of Online Learning and Teaching, 5(3), 469-476.

Stahl, G. (2006). Group cognition. Cambridge, MA: MIT Press.

Stark, S., & Torrance, H. (2005). Case study. In B. Somekh & C. Lewin (Eds.), Research methods in the social sciences (pp. 33-40). Thousand Oaks, CA: SAGE.

Stierer, B., & Antoniou, M. (2004). Are there distinctive methodologies for pedagogic research in higher education? Teaching in Higher Education, 9(3), 275-285.

Sutton, L.A. (2001). The principle of vicarious interaction in computer-mediated communications. International Journal of Educational Telecommunications, 7(3), 223-242.

Taylor, J. (2002). Teaching and learning online: The workers, the lurkers and the shirkers. Retrieved from http://www.ouhk.edu.hk/CRIDAL/cridala2002/speeches/taylor.pdf

Wellington, J. (2000). Educational research: Contemporary issues and practical approaches. London: UK: Continuum.
These references have been extracted automatically and may have some errors. Signed in users can suggest corrections to these mistakes.
Suggest Corrections to References