You are here: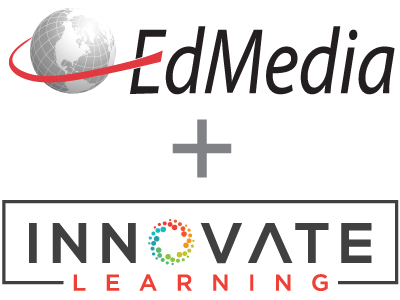 Cognitive Playfulness and Other Characteristics of Educators Who Make Enduring Changes
PROCEEDINGS
Lemoyne Dunn, Texas Center for Educational Technology, United States
EdMedia + Innovate Learning, in Lugano, Switzerland ISBN 978-1-880094-53-2 Publisher: Association for the Advancement of Computing in Education (AACE), Waynesville, NC
Abstract
Research on adoption of innovations is largely limited to the factors and barriers affecting immediate change. Little research outside the field of clinical psychology considers factors leading to enduring or lasting change. The purpose of the study was to examine the personality characteristics of cognitive playfulness, innovativeness, and essentialness beliefs in educators who made an enduring change in pedagogy based on the integration of technology into the curriculum. This correlational study utilized classroom teachers from 33 school districts and one private school in North Central Texas who were first-year participants in a three-year educational technology grant program, Intel® Teach to the Future. The research design focused on how cognitive playfulness, defined by such personality factors as spontaneity, creativity, and fun, relates to a sustained high level of information technology integration in the classroom.
Citation
Dunn, L. (2004). Cognitive Playfulness and Other Characteristics of Educators Who Make Enduring Changes. In L. Cantoni & C. McLoughlin (Eds.), Proceedings of ED-MEDIA 2004--World Conference on Educational Multimedia, Hypermedia & Telecommunications (pp. 3553-3560). Lugano, Switzerland: Association for the Advancement of Computing in Education (AACE). Retrieved September 27, 2020 from https://www.learntechlib.org/primary/p/12027/.
Keywords
References
View References & Citations Map
Ajzen, I. (1985). From intentions to actions: A theory of planned behavior. In J. Kuhl and J. Beckmann (Eds.), Action Control: From Cognition to Behavior, Springer Verlag, NY, 11-39.
Allen, J.W. (1998). The relationship between microcomputer playfulness and end-user intention to adopt information technology. Dissertation Abstracts International, 59 (02), P. 546. (UMI No. AAT 9824391)
Bandura, A. (1977). Self-efficacy: Toward a unifying theory of behavioral change. Psychological Review, 84, 191-215.
Barnett, L.A. (1991). The playful child: Measurement of a disposition to play. Play and Culture 4, 51-74.
Compeau, D., & Higgins, C.A. (1995). Application of social cognitive theory to training for computer skills. Information Systems Research,6(2), 118-143.
Costa, P.T. & McCrae, R.R. (1992). NEO PI-R: professional manual. Revised NEO Personality Inventory (NEO PI-R) and NEO Five Factor Inventory (NEO -FFI). Psychological Assessment Resources (PAR), Odessa, FL.
Csikszentmihalyi, M. (1975). Beyond boredom and anxiety. San Francisco, CA: Jossey -Bass.
Davis, F.D. (1989). Perceived usefulness, perceived ease of use, and user acceptance of information technology. MIS Quarterly, 13(3), 319-340.
Deci, E. L. (1971). Effects of externally mediated rewards on intrinsic motivation. Journal of Personality and Social Psychology, 18, 105-115.
Fishbein, M., & Ajzen, I. (1975). Belief, Attitude, Intention and Behavior: An introduction to theory and research, Reading MA: Addison-Wesley.
Glynn, M. A., & Webster, J. (1992). The Adult Playfulness Scale: An initial assessment. Psychological Reports, 71, 83-103.
Gottfried, A. E. (1990). Academic intrinsic motivation in young elementary school students. Journal of Educational Psychology, 82, 525-538.
Hurt, H.T., Joseph, K., & Cook, C.D. (1977). Scales for the measurement of innovativeness. Human Communication Research, 4(1), 58-65.
Kirton, M.J. (1976). Adaptors and Innovators: A description and measure. Journal of Applied Psychchology 61, 622-629.
Leavitt, C., & Walton, J. (1975). Development of a scale for innovativeness. In M.J. Schlinger (Ed.), Advances in Consumer Research, 545-554.
Lieberman, J. N. (1977). Playfulness. New York: Academic Press.
Marcinkiewicz, H.R. (1993). Computers and teachers: Factors influencing computer use in the classroom. Journal of Research on Computing in Education, 26(2), 220-237.
Martin, W., Gersick, A., Nudell, H., & McMillan-Culp, K. (2002). An evaluation of Intel® Teach to the Future year two final report. Retrieved April 17, 2003, from http://www2.edc.org/CCT/publications_report_summary.asp?numPubId=92.
Mathieson, K. (1991). Predicting user intentions: Comparing the Technology Acceptance Model with the Theory of Planned Behavior, Information Systems Research 2(3), 173-191.
Miller, S. (1973). Ends, means, and galumphing: some leitmotifs of play. American Anthropologist, 75, 87-89.
Moore, G. C., & Benbasat, I. (1991). Development of an instrument to measure the perceptions of adopting an information technology innovation. Information Systems Research, 2(2), 192-222.
Myers, J.R., Henderson-King, D.H., & Henderson-King, E.I. (1997). Facing technological risks: The importance of individual differences. Journal of Research in Personality, 31, 1-20.
Rieber, L.P., & Welliver, P.W. (1989). Infusing educational technology into mainstream educational computing. International Journal of Instructional Media, 16(1), 21-32.
Rogers, E.M. (1995). Diffusion of innovation. NY: The Free Press.
Venkatesh, V., Morris, M.G., Davis, G.B., & Davis, F.D. (2003). User acceptance of information technology: Toward a unified view. MIS Quarterly, 27(3), 425-478.
Webster, J., & Martocchio, J. J. (1992). Microcomputer playfulness: Development of a measure with workplace implications. MIS Quarterly, 16(2), 201-226.
Wiggins, G., McTighe, J., & McTighe, J. (1998). Understanding by Design. Association for Supervision & Curriculum Development.
Yi, Y., Tung, L.L., & Wu, Z. (2003). Incorporating Technology Readiness (TR) into TAM: Are individual traits important to understand technology acceptance? Paper presented at the Diffusion Interest Group in Information Technology (DIGIT) Workshop, Seattle, WA. Www.mis.temple.edu/digit/digit2003/files/DIGIT -2003-yi.pdf. Accessed: March 2004.
These references have been extracted automatically and may have some errors. Signed in users can suggest corrections to these mistakes.
Suggest Corrections to References
Cited By
View References & Citations Map
Chiara Succi & Lorenzo Cantoni, University of Lugano, Switzerland

EdMedia + Innovate Learning 2006 (June 2006) pp. 912–919
These links are based on references which have been extracted automatically and may have some errors. If you see a mistake, please contact info@learntechlib.org.