You are here: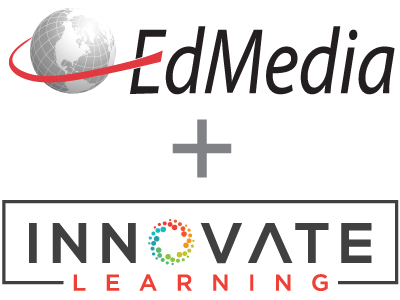 Educational video: A literature based educational thinking tool for student and teacher production
PROCEEDINGS
Michael ODonoghue, University of Manchester, UK, United Kingdom
EdMedia + Innovate Learning, in Victoria, Canada ISBN 978-1-939797-03-2 Publisher: Association for the Advancement of Computing in Education (AACE), Waynesville, NC
Abstract
Ease of access to video recording and editing facilities are contributing to the volume of video materials created by students and teachers. Successfully capturing students' or teachers' educational ideas on video may be problematic as related books and research literature often do not address specific educational production needs or issues. How and where then should the educational video producer focus their attention in trying to create a video which both engages and attains its intended educational goals? This paper addresses this question by drawing on video production research and literature to create a framework, an educational thinking tool, for the production of video for educational purpose.
Citation
ODonoghue, M. (2013). Educational video: A literature based educational thinking tool for student and teacher production. In J. Herrington, A. Couros & V. Irvine (Eds.), Proceedings of EdMedia 2013--World Conference on Educational Media and Technology (pp. 902-909). Victoria, Canada: Association for the Advancement of Computing in Education (AACE). Retrieved April 16, 2021 from https://www.learntechlib.org/primary/p/112068/.
References
View References & Citations Map
Alessi, S.M., & Trollip, S.R. (2001). Multimedia for learning: Methods and development (3rd ed.). Boston, MA: Allyn and Bacon.
Bates, A.W. And Gallgher, M. (1977) Improving the Educational Effectiveness of Television Case-Studies and Documentaries. In O.Boyd-Barrett and P.Braham (eds), Media, Knowledge and Power, 319-338. Routledge: London
Bates, A.W. (1984) Broadcasting in Education: An Evaluation, Constable, London.
Bates, A.W. (1987) Learning from Television. In M.Thorpe and D.Gudgeon (eds) Open Learning for Adults, Longman.
Bates, A.W. And Poole, G. (2003) Effective Teaching with Technology in Higher Education: Foundations for Success. Jossey-Bass, San Francisco.
BFI (2002) Moving images in the classroom: A secondary teacher's guide to using film and television in the classroom. BFI, London.
Clark, R.E. (1983) Reconsidering Research on Learning from Media, Review of Educational Research, vol 53, number 2, pp 445-459.
Cuban, L. (1986) Teachers and Machines: The Classroom Use of Technology since 1920. Teachers College Press, New York.
DeLuca, S. (1991) Instructional Video, Focal Press, London.
Dick,W. And Carey, L. (1990). Instructional Design Model. In R.Gagné, L.Briggs, and W.Wager, (1992) Principles of instructional design, Fourth Edition, Fort Worth: Harcourt Brace Jovanovich College Publishers
Fairweather, R. (2001) Basic Studio Directing, Focal Press, Oxford.
Frydenberg, M. (2006) Principles and pedagogy: The two P's of Podcasting in the Information Technology classroom. In D. Colton, W.J. Tastle, M. Hensel & A.A. Abdullat (Eds.), Proceedings of ISECON 2006, vol 23 (Dallas). Chicago: AITP.
Gaber, I. (2001) Television and Radio: A Best Practice Guide, ESRC, Swindon.
Gagné, R.(1985) The Conditions of Learning and Theory of Instruction, Fourth Edition, New York: Holt, Rinehart and Winston
Gagné, R., Briggs, L. And Wager, W. (1992) Principles of instructional design, Fourth Edition, Fort Worth: Harcourt Brace Jovanovich College Publishers
Gauntlett, D. (1998) Losing sight of the ball?: children, media and the environment in a video research project,
Goodyear, P. (2006) Technology and the articulation of vocational and academic interests: reflections on time, space and e-learning, Studies in Continuing Education, vol 28 no.2, pp8398
Gredler, M. (2005) Learning and Instruction: Theory into Practice. Fifth Edition, Upper Saddle River, NJ: Pearson Merrill Prentice Hall.
Hampe, B. (1999) Video Literacy Series: What Video Does Well in Education–and What It Doesn't, Syllabus Magazine, Volume 1, Number 1. Available online http://www.udel.edu/present/aaron/digitalstory/Readings/Video%20and%20Presentation%20Technologies.pdf Accessed 19 July 2012.
Houghton, B. (1991) What a Producer Does: the Art of Moviemaking (Not the Business), Silman-James Press, Los Angeles.
Iris (2012), The magazine for broadcast, video and cinematography professionals, issue 3, published by Creative Video Productions Limited, UK
Jonnason, D. (1999) Designing Constructivist Learning Environments. In C.Reigeleuth (ed) Instructional-design theories and models: Volume 2-A new paradigm of instructional theory, pp215-229, Hillsdale, N.J.
Lindemuth, K. (2010) The Documentary Moviemaking Course: The starter Guide to Documentary Filmmaking, Methuen, London.
Mayer, R. (2001) Multi-Media Learning, First Edition, Cambridge University Press.
Millerson, G. (1994) Effective TV production, Third Edition, Focal Press: London
Millerson, G. And Owens, J. (2008) Video Production Handbook, Fourth Edition, Focal Press: London.
Musberger, R.B. (2005) Single-camera video production, fourth edition, Focal Press.
Niesyto, H., Buckingham, D. & Fisherkeller, J.E. (2003) Video Culture: Crossing borders with young people's video productions. Television and New Media 4 (4), pp 461-482
Rabiger, M. (2004) Directing the Documentary, Fourth Edition. Focal Press, Oxford.
Reith, J. (1924) Broadcast Over Britain, London: Hodder & Stoughton
Rushby, N. And Seabrook, J. (2008) Understanding the past—illuminating the future, British Journal of Educational Technology, Vol 39, No 2, pp198 – 233
Shephard, K. (2003) Questioning, promotin and evaluating the use of streaming video to support student learning, British Jounal of Educational Technology, v34, issue 3, pp295-308
Spannaus, T. (2012) Creating Video for Teachers and Trainers: Producing Professional Video with Amateur Equipment, Pfeiffer: San Francisco.
Telg, R.W. (1995) The "Mindset Evolution" of Television Production Specialists in Distance Education, Journal of Distance Education, Vol10; Number 2, pp. 57-72
Watts, H. (1997) On-Camera: Essential know-how for programme-makers, third edition, AAVO.
Wayne, M. (1997) Theorising video practice. Lawrence& Wishart.
Wetzel, C.D., Radtke P.H., and Stern, H.W. (1994) Instructional Effectiveness of Video Media. Hillsdale, NJ: Erlbaum. Figure 1 –
These references have been extracted automatically and may have some errors. Signed in users can suggest corrections to these mistakes.
Suggest Corrections to References