You are here: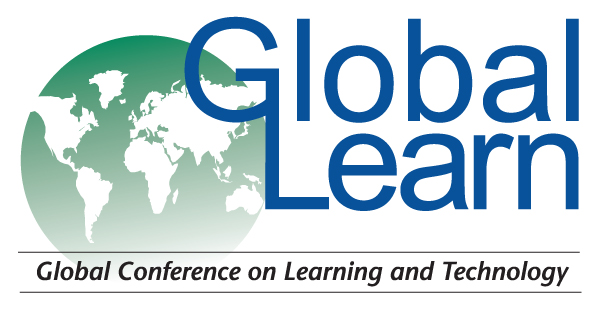 Seeding Clouds in the Dubai: How Virtual Platforms Can Provide Accessible Open Education
PROCEEDINGS
Bryn Holmes, Nawfal Mehdi, American University in the Emirates, Canada
Global Learn, in Online, Publisher: Association for the Advancement of Computing in Education (AACE)
Abstract
Education is vital to any nation's growth and there is increasing pressure on the world's educational systems to prepare students to succeed in an increasingly diverse and complex global economy. Every country is thus under pressure to raise the proportion of school attendees especially college graduates and to ensure that as many people as possible have a chance to benefit from education. As the need to enhance educational opportunities grows across the globe low-cost solutions are needed to ensure those who wish to learn do not get left behind. New ways to deliver education are vital. Via the use of cloud computing, an initiative we are exploring at the American University of the Emirates, we propose an innovative approach to the delivery of a learning environment that will enhance open education initiatives and in the future may pave the way to many more children 'attending' school.
Citation
Holmes, B. & Mehdi, N. (2012). Seeding Clouds in the Dubai: How Virtual Platforms Can Provide Accessible Open Education. In Proceedings of Global Learn 2012: Global Conference on Learning and Technology (pp. 1-7). Online,: Association for the Advancement of Computing in Education (AACE). Retrieved January 29, 2020 from https://www.learntechlib.org/primary/p/42032/.
References
View References & Citations Map
Abrami, P.C., Bernard, R.M., Borokhovski, E., Wade, A., Surkes, M.A., Tamim, R., & Zhang, D. (2008). Instructional interventions affecting critical thinking skills and dispositions: A stage-1 meta-analysis. Review of Educational Research 78(4), 1102-1134.
Bainbridge, W.S. (2007). The scientific research potential of virtual worlds. Science, 317, 472-476.
Cornelius-White, J. (2007). Learner-centered teacher-student relationships are effective: A metaanalysis. Review of Educational Research 77(1), 113-143.
Dalgarno, B., & Lee, M.J.W. (2010). What are the learning affordances of 3-D virtual environments? British Journal of Educational Technology, 41(1), 10–32.
Garrison, D.R. & Anderson, T. (2003) E-Learning in the 21st Century: A Framework for Research and Practice. London: Routledge Farmer.
Geelan, J. (2009). Twenty-One Experts Define Cloud Computing, Retrieved from: http://cloudcomputing.sys-con.com/node/612375 Hattie, J., & Timperley, H. (2007). The power of feedback. Review of Educational Research 77(1), 81-112.
Khili, G. (2012). Education Cannot Wait: Quality Education in Humanitarian Emergencies and Conflict Situations. Retrieved from: http://www.unesco.org/new/en/education/resources/onlinematerials/single DASHDASH
Knorr, E & Gruman, G. (2009). What cloud computing really means: The next big trend sounds nebulous, but it's not so fuzzy when you view the value proposition from the perspective of IT professionals, Retrieved from: http://www.infoworld.com/d/cloud-computing/what-cloud DASHDASH
Kock, N., Verville, J., & Garza, V. (2007). Media naturalness and online learning: Findings supporting both the significant-and no-significant-difference perspectives. Decision Sciences Journal of Innovative Education, 5(2), 333–355.
McNamara, K. (2003). Information and Communication Technologies, Poverty and Development: Learning from Experience. Washington: World Bank, Retrieved August 24, 2008, from http://www.infodev.org/en/Publication.17.html
Mikropoulos, T.A. & Natsis, A. (2011). Educational virtual environments: A ten-year review of empirical research (1999–2009). Computers& Education 56 (2011) 769–780.
OECD (2005). Good Practice Paper on ICTs for Economic Growth and Poverty Reduction. Organization for Economic Co-operation and Development, Paris: OECD, Retrieved August 28, 2008, from http://www.oecd.org/document/41/0,2340,en_2649_34835_34668329_1_1_1_1,00.html
World Bank Group (2010). World Bank's Education Strategy 2020-Learning for All: Investing in People's Knowledge and Skills to Promote Development. Retrieved from: http://siteresources.worldbank.org/EDUCATION/Resources/ESSU/Education_Strategy_4_12_2011.pdf
World Bank Group (2012). World Bank– Education Overview. Retrieved from: http://web.worldbank.org/WBSITE/EXTERNAL/TOPICS/EXTEDUCATION/0,,menuPK:282393~pagePK:162100~piPK:159310~theSitePK:282386,00.html
These references have been extracted automatically and may have some errors. Signed in users can suggest corrections to these mistakes.
Suggest Corrections to References