You are here: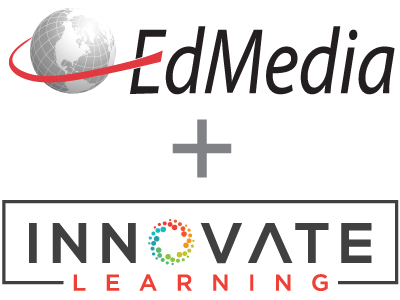 Principals' role in supporting their staff to integrate ICT in primary education
PROCEEDINGS
EdMedia + Innovate Learning, in Lisbon, Portugal ISBN 978-1-880094-89-1 Publisher: Association for the Advancement of Computing in Education (AACE), Waynesville, NC
Abstract
This paper explores the role of Cypriot primary principals in supporting their staff towards the integration of Information and Communication Technologies (ICT) in the educational process. More specifically, it presents how supportive principals are in encouraging their staff to integrate ICT in the educational process and what characteristics they must possess in order to encourage teachers towards implementation of ICT. The results of the study showed that principals have positive attitudes towards the integration of ICT. Moreover, their personal skills and abilities are very important towards successful implementation. The most important characteristic that principals must possess is the ability to build relationships and team spirit in the school. By fostering a whole-school climate and a sense of belonging teachers are motivated to use ICT and establish a team spirit where collegiality is established. Finally, according to the research data principals try to be supportive towards their staff by giving them freedom and autonomy in order to perform their task.
Citation
Charalambous, K., Ioannou, I. & Tsounda, M. (2011). Principals' role in supporting their staff to integrate ICT in primary education. In T. Bastiaens & M. Ebner (Eds.), Proceedings of ED-MEDIA 2011--World Conference on Educational Multimedia, Hypermedia & Telecommunications (pp. 90-99). Lisbon, Portugal: Association for the Advancement of Computing in Education (AACE). Retrieved December 11, 2019 from https://www.learntechlib.org/primary/p/37851/.
Keywords
References
View References & Citations Map
Anderson, R.E. And Dexter, S.L. (2005). School Technology Leadership: An Empirical Investigation of Prevalence and Effect. Educational Administration Quarterly, 41(1) (pp. 49-82).
Chung T.K. (2005). Successful ICT implementation in school– Two perspectives. The corner of ICT education.
Curriculum Development Unit (2000). Information Technology in Primary Education. Nicosia, Ministry of Education.
Cyprus Statistical and Research Department (2009). Available at http://www.pio.gov.cy/mof/cystat/statistics.nsf/index_en/index_en?OpenDocument (Accessed March 7, 2010)
Dion, P.D. (2005). The Lisbon process: A European odyssey. European Journal of Education, 40(3), 295-313.
Doratis, L. (2007). ICT projects of the Ministry of Education and Culture of Cyprus. Available at: http://www.moec.gov.cy/presentations/ppt/Presentation_for_ICT.ppt. (Accessed May 6, 2008).
Durndell, A., and Hagg, Z. (2002). Computer self efficacy, computer anxiety, attitudes towards the Internet and reported experience with the Internet, by gender, in an East European sample. Computers in Human Behavior, 18(5) (pp. 521– 535).
Empirica (2006). Benchmarking Access and Use of ICT in European Schools: Final Report from Head Teacher and Classroom Teacher Surveys in 27 European Countries. Available at http://ec.europa.eu/information_society/eeurope/i2010/docs/studies/final_report_3.pdf (Accessed August 6,
2008)Flanagan L. And Jacobsen M. (2003). Technology leadership for the twenty-first century. Journal of Educational Administration, Vol.41, No. 2, 2003 (pp. 124-142).
Fullan, M.G. (1992). Successful School Improvement. Milton Keynes: Open University Press.
Handy C. And Aitken R. (1990). Understanding Schools as Organizations. London: Penguin Group.
Hohlfeld, T.N., Barron, A.E. & Ritzhaupt, A.D. (2007). Technology Integration in Florida Schools. Paper presented at the annual National Educational Computing Conference, Atlanta, June 24– 27, 2007. Available at: https://www.iste.org/Content/NavigationMenu/Research/NECC_Research_Paper_Archives/NECC_2007/Bar
Hoy K.W. And Miskel G.C. (1987). Educational Administration: Theory, Research and Practice, 3rd edition. New York: Random House.
Hoy, W.K., Tarter, C.J. And Kottkamp, R.B. (1991). Open schools/healthy schools: Measuring organizational climate. Beverly Hills, CA: Sage.
Karagiorgi, Y., & Charalambous, K. (2004). Curricula considerations in ICT integration: Models and practices in Cyprus. Education and Information Technologies, 9(1) (pp. 21 – 35).
Kelchtermans, G. (2006). Teacher collaboration and collegiality as workplace conditions-A review. Zeitschrift fü r P ä dagogik, 52 (pp. 220-237).
Kotter, J. And Schlesinger, L. (1991). Choosing Strategies for Change. Harvard Business Review, May– 24-29).
Law, N., and Chow, A. (2008). Teacher characteristics, contextual factors, and how these affect the pedagogical use of ICT. In N. Law, W.J. Pelgrum and T. Plomp (Eds.). Pedagogy and ICT in schools around the world: findings from the SITES 2006 study (pp. 182-219). Hong Kong: CERC and Springer.
Ministry of Education and Culture (2007). Strategic Planning for Education: The whole reform of our Educational System. Republic of Cyprus, Ministry of Education and Culture. Available at: June (pp. Http://www.moec.gov.cy/stratigikoi_sxediasmoi/pdf/17_1_2008_stratigikos_shediasmos anatheorimenos.pdf
Papaioannou, P. (2008). The public school principals' attitudes, self-perceived competence and use of ICT as factors for ICT integration in primary schools of Cyprus. A dissertation for the MSc in Educational Leadership and Management, CIIM, Nicosia, Cyprus.
Pashiardi, G. (2001). The school climate. Athens: Typothito.
Pasiardis, P. (1997). Investigating the characteristics of effective Primary Principals in Cyprus, The Bulletin of Cyprus Educational Association, No 4 (pp 2-3).
Pelgrum, W.J. (1993). Attitudes of schools and teachers towards computers: Does it matter what they think? Studies in Educational Evaluation, 19(2) (pp. 199-212).
Schulz-Zander, R., Pfeifer, M., and Voss, A. (2008). Observation measures for determining attitudes and competencies toward technology. In J. Voogt and G. Knezek (Eds.), International handbook of information technology in primary and secondary education (pp. 367-380). New York: Springer.
Valdez, G. (2004). Critical Issue: Technology Leadership: Enhancing Positive Educational Change. North Central Regional Educational Consortium.
Yuen A.H.K, Law N. And Wong K.C. (2003). ICT implementation and school leadership. Case studies of ICT integration in teaching and learning. Journal of educational Administration, 41, 2 (pp. 158– 170).
These references have been extracted automatically and may have some errors. Signed in users can suggest corrections to these mistakes.
Suggest Corrections to References