You are here: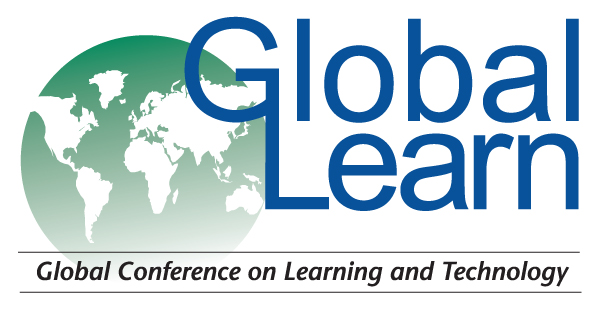 Stereoscopic in Coordination with Mixed Reality System in Classroom, 3D-edu Project Interface
PROCEEDINGS
Nguyen Thi Huyen, Collect of Electrical Engineering and Computer Science - National Central University, Taiwan ; Chin-Yeh Wang, Taiwan e-Learning & Digital Archives Program Office National Central University, Taiwan ; Shih-Ching Yeh, Gwo-Dong Chen, Department of Computer Science and Information Engineering National Central University, Taiwan ; Liu Chen-Chung, Graduate Institute of Network Learning Technology National Central University, Taiwan
Global Learn, in Penang, Malaysia ISBN 978-1-880094-79-2 Publisher: Association for the Advancement of Computing in Education (AACE)
Abstract
One of the most intriguing recent trends is the return of stereoscopic technology. While 3D technology is more commonly used in movies, lots of good opportunities seem to have emerged from education. It would be helpful to apply it in classroom commonly, to have more education about the way stereo works, the way our eyes perceive 3D images, and the way students can trick the eye with various techniques, such as whether users aim their cameras toward a focal point, how users handle depth of field, etc. It makes the learning process interesting and enjoyable, so learners can also improve retention. This study illustrates the process of creating a 3D application in classroom; the study on setting up 3D stereo classroom with mixed reality using Ogre engine was conducted. We also present the interface named 3D-edu that focuses primarily on system's setting and supported technique to deal with 3D stereo and mixed reality techniques.
Citation
Huyen, N.T., Wang, C.Y., Yeh, S.C., Chen, G.D. & Chen-Chung, L. (2010). Stereoscopic in Coordination with Mixed Reality System in Classroom, 3D-edu Project Interface. In Z. Abas, I. Jung & J. Luca (Eds.), Proceedings of Global Learn Asia Pacific 2010--Global Conference on Learning and Technology (pp. 25-34). Penang, Malaysia: Association for the Advancement of Computing in Education (AACE). Retrieved July 15, 2020 from https://www.learntechlib.org/primary/p/34144/.
Keywords
References
View References & Citations Map
Altbach, P. (1991). International higher education: Garland Pub. Badique, E. (2002, Jun 19-21). New imaging frontiers: 3D and mixed reality. Paper presented at the 1st International Symposium on 3D Data Processing Visualization and Transmission, Padua, Italy.
Billinghurst, M., & Kato, H. (1999). Collaborative mixed reality.
Cruz-Neira, C., Sandin, D., DeFanti, T., Kenyon, R., & Hart, J. (1992). The CAVE: audiovisual experience automatic virtual environment.
Kim, W. (2007). Towards a Definition and Methodology for Blended Learning.
Kriiger, W., Bohn, C., Frohlich, B., Schiith, H., Strauss, W., & Wesche, G. (1995). The responsive workbench: A virtual work environment. IEEE Computer, 28(7), 42-48.
Liarokapis, F., & Newman, R. (2007). Design experiences of multimodal mixed reality interfaces.
Liu, W., Cheok, A., Mei-Ling, C., & Theng, Y. (2007). Mixed reality classroom: learning from entertainment.
Ramadan, S. (2009). Mission 3D research. Http://blog.mission3-dgroup.com/2009/05/10/why-it-is-dangerous-for-all-movies-andtv-to-be-in-3d/
Song, P., Yu, H., & Winkler, S. (2008). Vision-based 3D finger interactions for mixed reality games with physics simulation.
Tory, M., Moller, T., Atkins, M., & Kirkpatrick, A. (2004). Combining 2D and 3D views for orientation and relative position tasks.
Trindade, J., Fiolhais, C., & Almeida, L. (2002). Science learning in virtual environments a descriptive study. British Journal of
Wang, M. (2004). Correlational analysis of student visibility and learning outcomes in an online setting. Journal of Asynchronous Educational Technology, 33(4), 471-488.
These references have been extracted automatically and may have some errors. Signed in users can suggest corrections to these mistakes.
Suggest Corrections to References