You are here: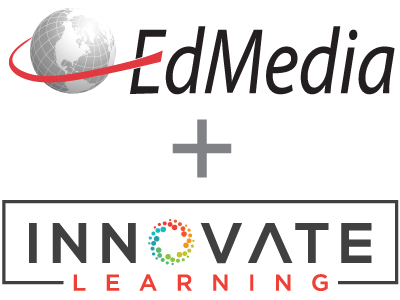 The Potential Of New Generation Games Consoles To Support Disabled Students In Education
PROCEEDINGS
EdMedia + Innovate Learning, in Vienna, Austria ISBN 978-1-880094-65-5 Publisher: Association for the Advancement of Computing in Education (AACE), Waynesville, NC
Abstract
This paper presents the preliminary findings of a larger project aimed at identifying the potential of the new generation of games consoles to support learners with disabilities. The Nintendo Wii represents an innovation in the method of interaction for players with games through the use of a remote control device that provides a more intuitive and realistic means of control. Taking selected simulation, team and adventure games and evaluating them with focus groups of students with particular types of disability, the objective is to evaluate and identify the accessibility of this type of games console and the associated games and to explore its potential for supporting disabled learners in an educational context.
Citation
Pearson, E. & Bailey, C. (2008). The Potential Of New Generation Games Consoles To Support Disabled Students In Education. In J. Luca & E. Weippl (Eds.), Proceedings of ED-MEDIA 2008--World Conference on Educational Multimedia, Hypermedia & Telecommunications (pp. 6199-6205). Vienna, Austria: Association for the Advancement of Computing in Education (AACE). Retrieved December 13, 2019 from https://www.learntechlib.org/primary/p/29241/.
Keywords
References
View References & Citations Map
Bailey, C., Pearson, E., Gkatzidou, S. & Green, S. (2006). Using VideoGames to Develop Social, Collaborative and Communication Skills. In Proceedings of World Conference on Educational Multimedia, Hypermedia and Telecommunications 2006 (pp. 1154-1161). Chesapeake, VA: AACE.
Blechman, E.A., Rabin, C., & McEnroe, M.J. (1986). Family communication and problem solving with boardgames and computer games. In C.E. Schaefer& S.E. Reid (Eds.), Gameplay: Therapeutic use of childhood games (pp. 129–145). New York: John Wiley& Sons.
Brown, S.J., Lieberman, D.A., Germeny, B.A., Fan, Y.C., Wilson, D.M., & Pasta, D.J. (1997). Educational videogame for juvenile diabetes: Results of a controlled trial. Medical Informatics, 22, 77–89.
Cahill, J.M. (1994). Health works: Interactive AIDS education videogames. Computers in Human Services,11(1–2), 159–176.
Demarest, K. (2000). Video games—What are they good for? [online] http://www.lessontutor.com/kd3.html. Date accessed: 25/04/2007.
Gaylord-Ross, R.J., Haring, T.G., Breen, C., & Pitts-Conway, V. (1984). The training and generalization of social interaction skills with autistic youth. Journal of Applied Behavior Analysis, 17, 229.
Griffiths, M. (2003), Videogames: Advice for Parents and Teachers. Education and Health, Vol.21 No. 3, 2003. 48-49.
Hollingsworth, M., & Woodward, J. (1993). Integrated learning: Explicit strategies and their role in problem solving instruction for students with learning disabilities. Exceptional Children, 59, 444–445.
Horn, E., Jones, H.A., & Hamlett, C. (1991). An investigation of the feasibility of a videogame system for developing scanning and selection skills. Journal for the Association for People With Severe Handicaps, 16, 108-115.
King, T.I. (1993). Hand strengthening with a computer for purposeful activity. American Journal of Occupational Therapy, 47, 635–637.
Krichevets, A.N., Sirotkina, E.B., Yevsevicheva, I.V., & Zeldin, L.M. (1994). Computer games as a means of movement rehabilitation. Disability and Rehabilitation: An International Multidisciplinary Journal, 17, 100–105.
Lawrence, G.H. (1986), Using Computers for the Treatment of Psychological Problems. Computers in Human Behavior, 2, 43-62.
Lieberman, D.A. (2001). Management of chronic pediatric diseases with interactive health games: Theory and research findings, Journal of Ambulatory Care Management, 24, 26–38.
Masendorf, F. (1993). Training of learning disabled children's spatial abilities by computer games. Zeitschrift fur Padagogische Psychologie, 7, 209–213.
O'Connor, T.J., Cooper, R.A., Fitzgerald, S.G., Dvorznak, M.J., Boninger, M.L., VanSickle, D.P., & Glass, L. (2000). Evaluation of a manual wheelchair interface to computer games. Neurorehabilitation and Neural Repair, 14(1), 21–31.
Sedlak, R.A., Doyle, M., & Schloss, P. (1982). Videogames-a training and generalization demonstration with severely retarded adolescents. Education and Training in Mental Retardation and Developmental Disabilities, 17(4), 332–336.
Sietsema, J.M., Nelson, D.L., Mulder, R.M., Mervau-Scheidel, D., & White, B.E. (1993). The use of a game to promote arm reach in persons with traumatic brain industry. American Journal of Occupational Therapy, 47, 19–24.
Szer, J. (1983). Videogames as physiotherapy. Medical Journal of Australia, 1, 401–402.
Thomas, R., Cahill, J., & Santilli, L. (1997). Using an interactive computer game to increase skill and self efficacy regarding safer sex negotiation: Field test results. Health Education and Behavior, 24, 71–86.
Vilozni, D., Bar-Yishay, E., Shapira, Y., Meyer, S., & Godfrey, S. (1994). Computerized respiratory muscle training in children with Duchenne Muscular Dystrophy. Neuromuscular Disorders, 4, 249–255.
These references have been extracted automatically and may have some errors. Signed in users can suggest corrections to these mistakes.
Suggest Corrections to References