You are here: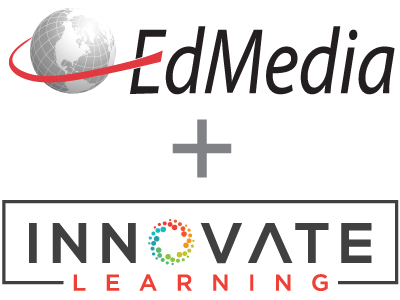 Using Role Play Case Studies to Help Promote Effective Teamwork
PROCEEDINGS
EdMedia + Innovate Learning, in Orlando, FL USA ISBN 978-1-880094-60-0 Publisher: Association for the Advancement of Computing in Education (AACE), Waynesville, NC
Abstract
The aim of this research is two-fold. Firstly it aims to evaluate role-playing as an approach to assist students in improving teamwork skills and secondly to provide some scaffolding with which they might build upon these skills. Dysfunctional teams occur as a result of inexperience and so to equip future students with the necessary tools they need to develop effective teamwork skills it is planned to video these role-playing activities to provide further scaffolding for future students to develop their skills through their own role-play activities. These resources will be packaged in a manner that will allow academics from any discipline to easily integrate the resources into their lessons to help promote effective teamwork. Five to eight teamwork skills will be supported with a short ten-minute activity, containing a streaming video, description, key principles, and task based on role-play streaming video case studies. These can be integrated over a semester of teaching
Citation
Heal, D. & Luca, J. (2006). Using Role Play Case Studies to Help Promote Effective Teamwork. In E. Pearson & P. Bohman (Eds.), Proceedings of ED-MEDIA 2006--World Conference on Educational Multimedia, Hypermedia & Telecommunications (pp. 1209-1216). Orlando, FL USA: Association for the Advancement of Computing in Education (AACE). Retrieved December 8, 2022 from https://www.learntechlib.org/primary/p/23158/.
Keywords
References
View References & Citations Map
Australian National Training Authority. (1998). Australia's national strategy for vocational education and training 1998-2003. Canberra: Commonwealth of Australia.
Bennett, N., Dunne, E., & Carre, C. (1999). Patterns of core and generic skill provision in higher education. Higher Education, 37(1), 71-93.
Biggs, J. (1999). Teaching for quality learning at university. Buckingham: Open University Press.
Candy, P., Crebert, G., & O'Leary, J. (1994). Developing lifelong learners through undergraduate education. Canberra: Australian Government Publishing Service.
Collis, B. (1998). WWW-based environments for collaborative groupwork. Education and Information Technologies, 3, 231-245.
Dearing. (1997). Higher education in the learning society. London: HMSO.
Aamodt, A., & Plaza, E. (1994). Case-Based Reasoning: Foundational Issues, Methodological Variations, and System Approaches. AICom-Artificial Intelligence Communications, Vol. 7, pp. 39-59.
Bradley, J.H., & Frederic, J.H. (1997). The effect of personality type on team performance. Journal ofManagement Development, 16 (5), 337-353.
Critchley, B., & Case, D. (1986). Teambuilding – At what price and at whose cost? In A.Mumford (Ed.)Handbook of Management Development: Gower Publishing Company Limited, University PressCambridge.
Edith Cowan University. (2005). What makes an ECU graduate? ECU graduate attributes, 2005, from http://www.ecu.edu.au/student/homepage/gradatts.php Fisher, S.G., Hunter, T.A., & Macrosson, W.D.K. (1997). Team or group? Managers' perceptions of thedifferences. Journal of Managerial Psychology, 12 (4), 232-242.
Harper, N.L., & Askling, L.F. (1980). Group Communication and Quality of Task Solution in a Media Production Organisation. Communication Monographs, 47(2), pp 77-100.
Harris, P.R., & Harris, K.G. (1996). Managing effectively through teams. Team Performance Management:An International Journal, 2 (3), 23-36.
Johnson, D., Sutton, P., & Harris, N. (2001). Extreme Programming Requires Extremely Effective Communication: Teaching Effective Communication Skills Students in an IT Degree. Paper presented at the ASCILITE, Melbourne.
Johnson, D.W., & Johnson, R.T. (1995). Social Interdependence-Cooperative Learning in Education. In B.Bunker & J.Z. Rubin (Eds.), Conflict, Cooperation, and Justice. In. (pp. 205-251). San
Kets De Vries, M.F.R. (1999). High-performance teams: Lessons from the Pygmies. Organisational Dynamics, Winter, 66-77.
Luca, J., & Tarricone, P. (2001). Does emotional intelligence affect successful teamwork? Paper presented at the Proceedings of 18thAnnual Conference of the Australasian Society for Computers in Learning in Tertiary Education atthe ASCILITE, University of Melbourne, Melbourne.
Oliver, R. (2001). Developing e-learning environments that support knowledge construction in highereducation. Paper presented at the 2nd International We-B Conference, Perth, Western Australia.
Oxford Brookes University. (2005). Guidelines for Student Groupwork/Teamwork, 2005, from http://www.brookes.ac.uk/services/ocsd/2_learntch/groupwork.html
Parker, G.M. (1990). Team Players and Teamwork. San Francisco, CA: Jossey-Bass.
Scarnati, J.T. (2001). On becoming a team player. Team Performance Management: An International Journal, 7 (1/2), 5-10.
Smith, K. (1996). Cooperative Learning: make groupwork work. New Directions for Teaching and Learning,, 67 (Fall), 71-82.
The University of Melbourne. (2003). METTLEweb, A Guide to Teaching& Learning with Technology at the Univerisity of Melbourne, 2005, from http://mettleweb.unimelb.edu.au/guide/pedagogy5.html
These references have been extracted automatically and may have some errors. Signed in users can suggest corrections to these mistakes.
Suggest Corrections to References