You are here: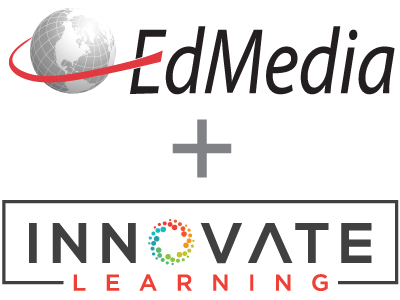 Transforming a traditional class into an innovative gamified class: Lessons learned from a teacher's perspective
PROCEEDING
Biyun Huang, Peter Warning, Khe Foon Hew, Information and Technology Studies Division, Faculty of Education, The University of Hong Kong, Hong Kong
EdMedia + Innovate Learning, in Amsterdam, Netherlands Publisher: Association for the Advancement of Computing in Education (AACE), Waynesville, NC
Abstract
Course delivery in higher education has evolved substantially over the previous decade. A key driver of change has been information technology innovations that enable greater access to learning materials, teacher to student connectivity, and also student to student connectivity. These developments clearly bring pedagogical and learning advantages, reducing the time-and-space limitation. In this study, we will introduce our experience of transforming a traditional information management course into an innovative gamified course. The target information management course is a core (i.e., compulsory) course in an undergraduate program. The duration of this course is ten weeks. Results showed that gamification can combine a range of features including: the establishment of an active community of practice; incentivization based on virtual rewards to those who participate often and effectively; and peer learning in a collaborative and engaging, yet competitive environment. We will share the reasons for converting the traditional information management course into a gamified course, guidelines to converting this course, evaluation of the gamified course from the instructor's perspective, and the challenges and potential enhancements for the gamification journey.
Citation
Huang, B., Warning, P. & Hew, K.F. (2018). Transforming a traditional class into an innovative gamified class: Lessons learned from a teacher's perspective. In T. Bastiaens, J. Van Braak, M. Brown, L. Cantoni, M. Castro, R. Christensen, G. Davidson-Shivers, K. DePryck, M. Ebner, M. Fominykh, C. Fulford, S. Hatzipanagos, G. Knezek, K. Kreijns, G. Marks, E. Sointu, E. Korsgaard Sorensen, J. Viteli, J. Voogt, P. Weber, E. Weippl & O. Zawacki-Richter (Eds.), Proceedings of EdMedia: World Conference on Educational Media and Technology (pp. 1856-1863). Amsterdam, Netherlands: Association for the Advancement of Computing in Education (AACE). Retrieved October 27, 2021 from https://www.learntechlib.org/primary/p/184418/.
References
View References & Citations Map
Anderson, L., Krathwohl, D., Airasian, P., Cruikshank, K., Mayer, R., Pintrich, P., Wittrock, M. (2001). A Taxonomy for Learning, Teaching, and Assessing: A revision of Bloom's Taxonomy of Educational Objectives. New York: Pearson, Allyn & Bacon.
Csikszentmihalyi, M. (2014). Toward a psychology of optimal experience. In Flow and the foundations of positive psychology (pp. 209-226). Springer Netherlands.
Deci, E. & Ryan, R. (1985). The general causality orientations scale: Self-determination in personality. Journal of research in personality, 19(2), (pp. 109-134).
Festinger, L. (1954). A theory of social comparison processes. Human relations, 7(2), (pp.117-140)
Huang B., Hew K.F., Warning P. (2018) Engaging Learners in a Flipped Information Science Course with Gamification: A Quasi-experimental Study. In: Cheung S., Lam J., Li K., Au O., Ma W., HoW. (eds) Technology in Education. Innovative Solutions and Practices. ICTE 2018. Communications in Computer and Information Science, vol 843. Springer, Singapore
Kapp, K. (2012). The gamification of learning and instruction: game-based methods and strategies for training and education. Wiley. Retrieved from EBook Library.
Locke, E., & Latham, G. (2002). Building a practically useful theory of goal setting and task motivation: A 35-year odyssey. American Psychologist, 57(9), (pp. 705-717).
McLaughlin, E. (2017). 6 Reasons Why Gamification Enhances The Learning Experience. Retrieved from https://elearningindustry.com/gamification-enhances-the-learning-experience-6-reasons-why
OECD (2016), Innovating Education and Educating for Innovation: The Power of Digital Technologies and Skills, OECD Publishing, Paris.
Reitz, J. (2004). Dictionary for Library And Information Science. Libraries Unlimited.
Skinner, B. (1953). Science and Human Behavior. New York: Simon and Schuster.
Wenger, E. (1998). Communities of Practice: Learning, Meaning and Identity. Cambridge: Cambridge University Press.-1861-EdMedia+ Innovate Learning 2018-Amsterdam, Netherlands, June 25-29, 2018 Appendix
These references have been extracted automatically and may have some errors. Signed in users can suggest corrections to these mistakes.
Suggest Corrections to References