You are here: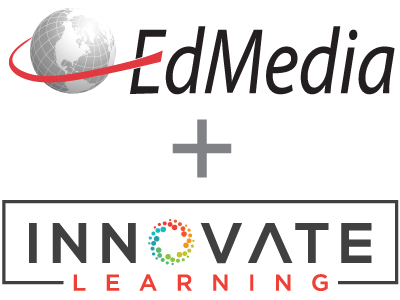 One-minute Paper as a Basis of Automatic Prediction of Student's Grade
Proceeding
Yoshio Yamagishi, Kanazawa Institute of Technology, Japan
EdMedia + Innovate Learning, in Vancouver, BC, Canada ISBN 978-1-939797-24-7 Publisher: Association for the Advancement of Computing in Education (AACE), Waynesville, NC
Abstract
One-minute paper (OMP), which is usually assigned at the end of a class and requires students to write down about the class in a minute or two, may reflect student's learning level. We explore the potentiality of OMP as a basis of automatic prediction of student's grade. Total 2198 OMPs were collected in our lecture named "Fundamental Programing", which is for the first year students of Department of Media Informatics, Kanazawa Institute of Technology for two years. Those OMPs were inputted to three classifiers based on different machine learning algorithms such as Naïve Bayes, Support Vector Machine and Convolution Neural Network, and we found that the accuracies of these three classifiers are 30%, 39% and 40% respectively. The correlation between student's final grade and number of OMP submission is also investigated. We found positive correlation (R=0.57) between them, and the prediction accuracy based on the linear regression is 29%
Citation
Yamagishi, Y. (2016). One-minute Paper as a Basis of Automatic Prediction of Student's Grade. In Proceedings of EdMedia 2016--World Conference on Educational Media and Technology (pp. 903-909). Vancouver, BC, Canada: Association for the Advancement of Computing in Education (AACE). Retrieved January 27, 2023 from https://www.learntechlib.org/primary/p/173056/.
References
View References & Citations Map
Almer, E.D., Jones, K., & Moeckel, C.L. (1998). The impact of one-minute papers on learning in an introductory accounting course. Issues in Accounting Education, 13(3), 485.
Al-Radaideh, Q.A., Al-Shawakfa, E.M., & Al-Najjar, M.I. (2006, December). Mining student data using decision trees. In International Arab Conference on Information Technology (ACIT'2006), Yarmouk University, Jordan.
Angelo, T.A., & Cross, K.P. (1993). Minute paper. Classroom assessment techniques: A handbook for college teachers, 148-153.
Chizmar, J.F., & Ostrosky, A.L. (1998). The one-minute paper: Some empirical findings. The Journal of Economic Education, 29(1), 3-10.
Dilrukshi, I., De Zoysa, K., & Caldera, A. (2013). Twitter news classification using SVM. In Computer Science& Education (ICCSE), 2013 8th International Conference on, 287-291.
Geisser, S. (1975). The predictive sample reuse method with applications. Journal of the American Statistical Association, 70(350), 320-328.
Go, A., Bhayani, R., & Huang, L. (2009). Twitter sentiment classification using distant supervision. CS224N Project Report, Stanford, 1, 12.
Gorr, W.L., Nagin, D., & Szczypula, J. (1994). Comparative study of artificial neural network and statistical models for predicting student grade point averages. International Journal of Forecasting, 10(1), 17-34.
Jia, Y., Shelhamer, E., Donahue, J., Karayev, S., Long, J., Girshick, R. & Darrell, T. (2014, November). Caffe: Convolutional architecture for fast feature embedding. In Proceedings of the ACM International Conference on Multimedia, 675-678.
Joachims, T. (1998). Text categorization with support vector machines: Learning with many relevant features (pp. 137-142). Springer Berlin Heidelberg.
Kudo, T. (2005). Mecab: Yet another part-of-speech and morphological analyzer. Http://mecab.sourceforge.net/.
LeCun, Y., Cortes, C., & Burges, C.J. (1998). The MNIST database. URL http://yann.lecun.com/exdb/mnist. Lykourentzou, I., Giannoukos, I., Mpardis, G., Nikolopoulos, V. And Loumos, V. (2009), Early and dynamic student achievement prediction in e-learning courses using neural networks. J. Am. Soc. Inf. Sci., 60: 372–380.
Ohsako, K. & Yamagishi, Y. (2015). Machine Learning-based Prediction of Student's Grades using One-minute Papers. In Proceedings of E-Learn: World Conference on E-Learning inCorporate, Government, Healthcare, and Higher Education 2015, 1162-1164.
Richards Jr, J.M., Holland, J.L., & Lutz, S.W. (1967). Prediction of student accomplishment in college. Journal of Educational Psychology, 58(6p1), 343.
Sawyer, R., & Maxey, J. (1979). The validity of college grade prediction equations over time. Journal of Educational Measurement, 16(4), 279-284.
Stead, D.R. (2005). A review of the one-minute paper. Active learning in higher education, 6(2), 118-131.
Tokui, S., Oono, K., Hido, S., San Mateo, C.A., & Clayton, J. (2015) Chainer: a Next-Generation Open Source Framework for Deep Learning.
Wilson, R.C. (1986). Improving faculty teaching: Effective use of student evaluations and consultants. The Journal of Higher Education, 196-211.
These references have been extracted automatically and may have some errors. Signed in users can suggest corrections to these mistakes.
Suggest Corrections to References