You are here: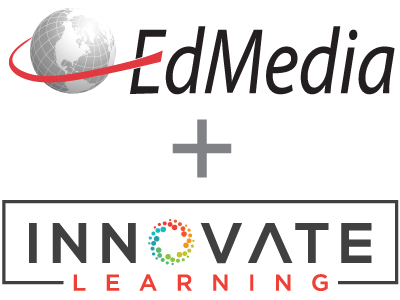 An Investigation into the Performance of First Year Programming Students in Relation to their Grade 12 Computer Subject Results
PROCEEDINGS
EdMedia + Innovate Learning, in Tampere, Finland ISBN 978-1-939797-08-7 Publisher: Association for the Advancement of Computing in Education (AACE), Waynesville, NC
Abstract
The wide range of Information and Communication Technology (ICT) experience that first year students bring to an Information Technology (IT) qualification can present a challenge to lecturers. The perception exists that students with prior ICT experience have an advantage when enrolling for an IT qualification. The majority of South African university students enrolling for an IT qualification originate from a government-based education system where teachers are mainly computer illiterate and computer facilities are not available. This means that many students do not have exposure to computers at school and do not have the opportunity to select the school subjects Information Technology (IT) or Computer Applications Technology (CAT) for the last three years of their schooling. In this paper, the relationship between students' Grade 12 computer results and their academic performance in their programming module is investigated. The results show a moderate positive correlation between students' performance in CAT and their programming module.
Citation
Barlow-Jones, G., van der Westhuizen, D. & Coetzee, C. (2014). An Investigation into the Performance of First Year Programming Students in Relation to their Grade 12 Computer Subject Results. In J. Viteli & M. Leikomaa (Eds.), Proceedings of EdMedia 2014--World Conference on Educational Media and Technology (pp. 77-83). Tampere, Finland: Association for the Advancement of Computing in Education (AACE). Retrieved November 30, 2021 from https://www.learntechlib.org/primary/p/147485/.
References
View References & Citations Map
Barlow-Jones G. & VanderWesthuizen D. (2011). Situating the Student: Factors Contributing to Success in an Information Technology Course. Educational Studies, Volume 37, Number 3, July 2011, pp. 303-320(18).
Blewett C. & Achmad D. (2005). Towards Identifying Predictors of Student Performance in Learning Computer Programming at a South African University. Proceedings of the 35th Conference of SACLA – July 3rd, 2005, Kasane, Botswana.
Department of Basic Education (2012) National Senior Certificate Examination Technical Report 2012. Http://www.education.gov.za/LinkClick.aspx?fileticket=XRqNS9f%2FjT4%3D & Tabid=358 & Mid=1325
Gomes, A. & Mendes, A. (2008). A study on student's characteristics and programming learning. In J. Luca& E. Weippl (Eds.), Proceedings of World Conference on Educational Multimedia, Hypermedia and Telecommunications 2008 (pp. 2895-2904). Chesapeake, VA: AACE. Retrieved from
Hassinen M. & Mäyrä H. (2006) Learning Programming by Programming: A Case Study. In Proceedings of Koli Calling Held in Finland on 9-12 November 2006.
Havenga M. & Mentz E. (2009). The School Subject Information Technology: A South African Perspective. SACLA 2009. 29 June – 1 July 2009. Mpekweni Beach Resort, South Africa. Copyright© 2009 ACM.
Holden E. & Weeden E. (2003). The Impact of Prior Experience in an Information Technology Programming Course Sequence. CITC4 '03. 16-18 October 2003. Lafayette, Indiana, USA.
Koorsse M., Calitz, A.P., & Cilliers C.C. (2010). Programming in South African Schools: The Inside Story. Copyright 2010 ACM.
Kumwenda B., Rauchas S. & Sanders I. (2006) The Effect of Prior Programming Experience in a Schemebased Breadth-first Curriculum. Proceedings of the 11th Annual SIGCSE Conference on Innovation and Technology in Computer Science Education, ITiCSE 2006, Bologna, Italy, June 26-28, 2006
Mentz E., Bailey R., Havenga M., Breed B., Govender D., Govender I., Dignum F. & Dignum V. (2012) The Diverse Educational Needs and Challenges of Information Technology Teachers in Two Black Rural Schools. Perspectives in Education, Volume 30(1) March 2012.
Pedroni M., Oriol M. & Meyer B. (2009). What Do Beginning CS Majors Know? ETH Technical Report, 2009.
Rountree N., Rountree J., Robins A., & Hannah R. (2004) Interacting Factors that Predict Success and Failure in a CS1 Course. Inroads – The SIGCSE Bulletin, Volume 36, Number 4, 2004 December.
Sheard J., Carbone A., Markham S., Hurst A.J., Casey D & Avram C. (2008). Performance and Progression of First Year ICT Students. Tenth Australasian Computing Education Conference (ACE2008), Wollongong, Australia, January 2008.
Tafliovich A., Campbell J. & Petersen A. (2013). A Student Perspective on Prior Experience in CS1. SIGCSE '13, March 6-9, 2013, Denver, Colorado, USA.
Varughese M. (2011). Information Technology: The Performance Indicators. Presentation Delivered at Provincial Information Technology Teachers' Meeting on 16 February 2011 in Klerksdorp.
Wiedenbeck S (2005). Factors Affecting the Success of Non-Majors in Learning to Program. ICER, 1-2 October 2005, Seattle, Washington, USA.
These references have been extracted automatically and may have some errors. Signed in users can suggest corrections to these mistakes.
Suggest Corrections to References